Residential Inpatient Drug Rehab in Kentucky​
The decision to seek help for addiction is a brave one, and finding the right treatment program can be difficult. That's where the Robert Alexander Center comes in. Our residential inpatient drug rehab program provides a safe, supportive environment for individuals looking to overcome their struggles with substance abuse. With a team of experienced professionals and evidence-based treatment methods, our facility offers personalized care to help clients build a solid foundation for long-term recovery.
A STRONG FOUNDATION FOR LASTING RECOVERY
About Our Residential Inpatient Drug Treatment In Kentucky​
Reframing how we see addiction allows us to better treat it.
For the longest time, the world viewed addiction as squarely the fault of the user. An inability to control themselves, a lack of discipline and personal responsibility, just not caring, or a whole host of other condescending and oversimplified nonsense.
"Addict" was an epithet, the equivalent of a 4-letter word, and was used solely to denigrate and downgrade a person.
This view, that of a pure moral failing and no self-control, was the prevailing narrative and the only accepted view for years. Decades and even centuries. The consequences of it were dire, those with substance abuse disorders were castigated and shunned, with scarce options for treatment with the "solution" being punishment and prison.
Recently, just in the last half-century really, the story has changed and the picture has become more complete with the help of more vigorous scientific digging. The very definition of addiction, medically speaking, has changed. It's now recognized as a complex brain disorder and a mental illness.
To see the seismic shift, look no further than the fact that the National Institute on Drug Abuse, our federal research institute dedicated to this space, was only founded in 1974.
That brings us back to reframing, the dramatic change in how society looked at addiction also precipitated a monumental move in how treatment was approached. To be honest, it wasn't just how treatment was approached, it was that it opened the door for the very concept of treatment itself.
As more and more research is done, we're able to learn more and more about the nature of recovery and how to treat it. Among the best ways to overcome addiction and walk the path of lasting sobriety is through dedicated and robust treatment tailored to your personal needs.
The wonderful thing about this day and age is that not only are there many types of treatment which we'll touch on below but our Kentucky drug & alcohol rehab center make it even more convenient to get the care you need right here in your own backyard.
We believe everyone has the ability to recover from addiction.
Our drug and alcohol rehab in KY is on a mission to truly make a lasting impact on those affected by the disease of addiction in Kentucky, and beyond.
I HIGHLY recommend allowing RAC to provide the care and tools for your lifelong sobriety. I love every individual there for giving me a new lease on life!
I had a very nice time. Community and staff are fantastic, beyond what was expected. I had lots of eye opening talks, learned recovery strategies, and had lots of fun with other people just like me. I am excited to move forward to another one of their programs!
I absolutely LOVED RAC, and all of the staff. I was absolutely terrified to go to rehab. But it has been such a warm and welcoming experience. Starting with my detox, all of the staff and nurses made sure of it my needs were met. The ARPN has been a God send. She makes sure you're comfortable. I would recommend RAC to anyone who is ready to get the help they so much deserve.
The Robert Alexander center is wonderful place to recover from drugs and alcohol the detox portion of my recovery here was amazing I felt comfortable at all times. When I moved over to the residential side the group therapy and the individual therapy both did wonders for my self confidence and self worth. This place is a 10 out of 10 for anyone wanting to recover from drugs
My name is Jeff upon coming here you will feel anxious and worried about where you're going and what you're getting into. However you will be more than pleasantly surprised because the staff and other residence are great, the education you will get is outstanding and helpful. Just absorb it all and you will be better. Do not ama after a few days because it's not your thing because it's not your thing, it will become your thing if you let it. Good luck.
We provide evidence-based treatment at our drug & alcohol rehab center in Kentucky.
Here at The Robert Alexander Center for Recovery, we offer safe & effective medical detoxification services.
The residential inpatient program at RAC was designed to treat each client's unique needs when dealing with addiction.​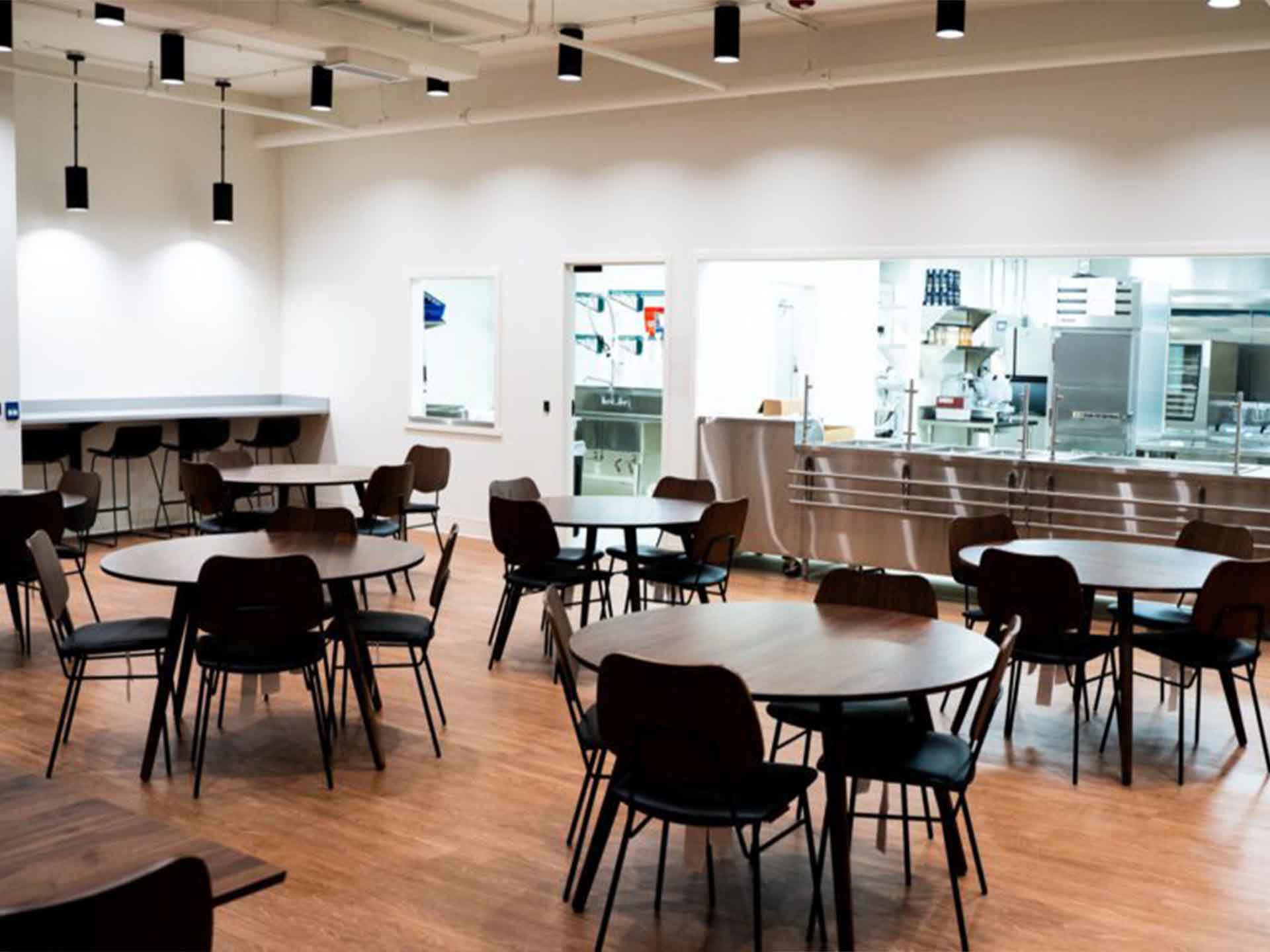 From planning outpatient treatment to sober living, RAC offers clients the tools needed for long-term success in recovery.​
UNDERSTANDING INPATIENT TREATMENT
What Exactly is Residential Inpatient?​
Let's break it down.
First of all, inpatient and residential inpatient treatment aren't quite interchangeable terms. The core idea is similar though.
Inpatient care, in general, is a type of treatment where you live in the facility. You're fully immersed in recovery and it's where all your focus and attention stays until you finish. No outside distraction or temptation.
The distinction with respect to "residential" inpatient care almost exclusively boils down to the facility itself.
Standard inpatient care is the most intensive variety and usually the first step after medical detox in Kentucky. It's all about getting to a stable footing both physically and mentally and it has a much more medical/hospital feel often with a stay of 1 to 3 months.
Residential implies exactly what you're likely thinking. You still live in the treatment center but it's a starkly different experience. For starters, the clinical vibe is gone and you're in a much cozier and homier environment. You have more freedom and the structure isn't quite as rigid while still honoring the prescribed treatment program. This phase typically lasts longer and you can think of it almost as a long transition period to acclimate and recalibrate to a sober life.
Our inpatient drug rehab in Kentucky has a luxuriously modern ambiance with all the amenities you would need so you can keep your attention squarely on the work of rehabilitation.
Same-Day Admissions Available​
We Work with Most Major Insurance​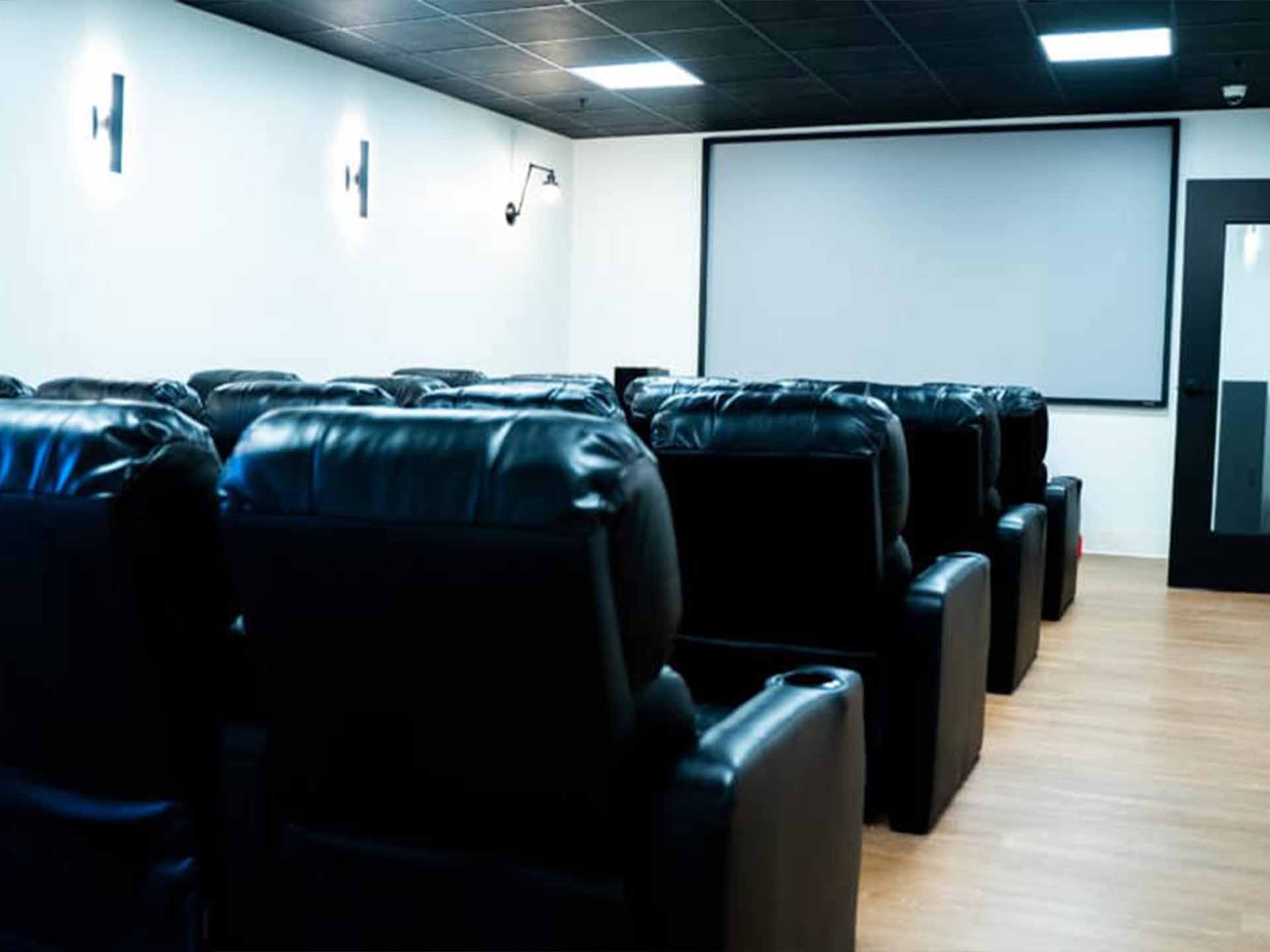 The Robert Alexander Center for Recovery is more than just your typical rehab. Find out more about how our drug rehab in KY can help.
Our brand new, state-of-the-art facility is located on 10 acres of land in Mount Washington. Explore our modern & luxurious rehab center in Kentucky now.
INPATIENT ADDICTION TREATMENT IN KENTUCKY
What to Expect During Inpatient Rehab​
Whether it's residential, or otherwise, the predominant trait or characteristic that defines inpatient care here at our inpatient rehab in Kentucky is the emphasis on the mental aspects of addiction that we know are so crucial.
This is where the individual and group therapy happens, the counseling, and ultimately real work of rehab happen.
The evidence-based programs at our drug treatment programs in Kentucky are created in tandem with you and built to suit your circumstances by our team of compassionate and licensed professionals.
We're Here to Help Kentucky Recover from Addiction.
Inpatient vs. Outpatient:
Where Do I Start?​
Now that we've covered the difference between residential inpatient and inpatient care, let's dive into outpatient rehab in Kentucky.
Keeping with the transition analogy, outpatient care is usually the step after inpatient. The focus is still on the mental side of addiction and you'll be continuing with your various therapies however the difference, and it's a big one, is that you no longer would live in. You'd be commuting from your home or sober living house for those sessions.
The answer to where you would start isn't as simple to give a blanket answer for.
Why?
Because every person and their circumstances are unique.
A one size fits all solution is essentially equivalent to having no solution. If your addiction to opioids, for example, is incredibly severe, the structure of your program from detox all the way through to aftercare would look starkly different than someone with a milder alcohol use disorder.
Typically though, inpatient care would be the best starting point as it allows for the deepest and most thorough care but again, the same shoe doesn't fit every foot.
Our Groundbreaking Facility​
Explore Our Modern Drug Rehab in Kentucky
THE ROBERT ALEXANDER CENTER FOR RECOVERY'S INPATIENT PROGRAM
Our Inpatient Drug Rehab in Kentucky at the Robert Alexander Center​
Our inpatient drug rehab in Kentucky is your home away from home for getting back on your feet.
At RAC we've created an inviting, warm, and welcoming space that allows you to leave the diversions and disruptions of your daily life behind to focus squarely on the task at hand: recovery.
Staffed by specialists well versed in the latest therapy modalities, there's not a more thorough way to get where you're going than with a holistic approach to treatment like we employ.
Insurance can help pay for rehab.
We Work with Most Major Insurance Providers
LASTING RECOVERY IS WAITING FOR YOU
Get Help at Our Premiere Inpatient Rehab in Kentucky​
Nestled in northern Kentucky, just outside of the hustle, bustle, and clamor of Louisville, our inpatient program is catered specifically to what ails you. Remember, staying clean is crucial, and at our inpatient drug rehab in Kentucky, our goal is to build a solid foundation of sobriety and equip you with the tools to maintain it. Reach out to us to learn more details.
Ready to Escape Addiction for Good?
Let our drug and alcohol rehab center in Kentucky help you, or your loved one, today. Our dedicated admissions team is standing by 24/7, ready to help you find the solutions that work best for you.