Opioid Addiction Treatment in Kentucky
Our opioid addiction treatment center in Kentucky is dedicated to providing evidence-based, high-quality addiction treatment for Kentucky residents, and beyond.
Understanding Substance Abuse
Finding Opioid Addiction Treatment in KY
Opioids are most commonly known as narcotics. Members of the medical community prescribe these drugs to help alleviate pain and discomfort associated with chronic or persistent pain. They are also used to help patients struggling with the pain of cancer treatments or post-surgical recovery. Although many opioid medications are legal, some are manufactured (or man-made), which makes them illegal. When used as directed, prescription opioids can be highly beneficial as a short-term pain reliever. However, they are highly addictive. Opioids are a specific class of drugs that includes prescription medications such as oxycodone, Vicodin, morphine, illicit substances like Heroin, and manufactured substances such as fentanyl.
Opioid drugs work by attaching to the opioid receptors in the brain, the spinal cord, and in other parts of the body. This connection blocks pain messages sent from the body through the nervous system to the spinal cord and the brain. When someone uses a prescription or illegal opioid, the pain that they struggle with becomes manageable and, in many cases, disappears completely. Unfortunately, the effects of opioids are only marginally long-lasting. In time, the effects wear off, and the pain returns. This leads users to seek out larger and more frequent doses to consistently dull the pain.
In recent years, regulatory agencies have sought to reduce the number of opioid prescriptions written by members of the medical community. This has led to a dramatic decrease in the number of prescription opioids available "on the street." However, it has not led to the decline in opioid abuse or opioid-related death nationally or locally in Kentucky. As the medical community works to reduce the number of prescriptions for opioids, those struggling with opioid addiction often look to replacement substances to satisfy cravings. Heroin has similar effects on the body to prescription opioids. Because of the shift in prescribing and subsequent drug-seeking, heroin use has increased nationwide in the last decade. In Kentucky, the rate of death from heroin overdose has nearly doubled in the last decade.
In an effort to further reduce incidences of prescription opioid-related death, Kentucky enacted laws in 2012 requiring doctors and pharmacists to track narcotic prescriptions through a statewide database management system. The goal of these regulations is to prevent a practice called "doctor shopping," which is widely used by those struggling with opioid addiction to obtain multiple prescriptions.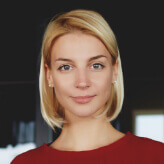 "The team at the Robert Alexander Center helped my son after numerous attempts at recovery. Thanks to their program, our son is coming up on 1 year of sobriety"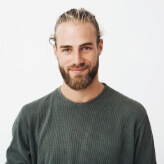 "I am forever grateful to the Robert Alexander Center for Recovery for giving me the opportunity to learn how to recover. My life today is beyond my wildest dreams."
We provide evidence-based treatment for addiction at our drug rehab center in KY.
Here at The Robert Alexander Center for Recovery, we offer safe & effective medical detoxification services.
The residential inpatient program at RAC was designed to treat each client's unique needs when dealing with addiction.
From planning outpatient treatment to sober living, RAC offers clients the tools needed for long-term success in recovery.
How to Know if Someone is Addicted
The Effects of the Opioid Crisis in Kentucky
Despite the ongoing fight against opioids at the state and federal levels, many states, including Kentucky, still struggle with increasing rates of opioid use and overdose-related deaths. Each year, thousands of people die from opioid overdose in states all across the nation. In 2018, more than 67,000 American's lost their lives to drug-related overdose. Of those, nearly 49,000 were linked to opioid use. As many as 90% of those who struggle with any form of addiction will begin using (or drinking) before the age of eighteen.
While national statistics are indeed sobering, Kentucky also continues to struggle with the opioid epidemic. Between 2014 and 2016, the rate of fatal drug overdose in Kentucky nearly quadrupled. By the end of 2016, the rate of fatal overdose had reached approximately 24 per every 100,000 residents. This number was, at the time, nearly double the national drug overdose death rate. According to data provided by the National Institute on Drug Abuse, Kentucky ranks among the top ten states for the most opioid-related overdose deaths. Jefferson County alone reports approximately 1.8 deaths each day.
In 2018, medical examiners found opioids to be a contributing factor in almost 1000 drug overdose deaths. Although this marks a decrease from 2017, it still represents a rate of 23.4% of drug-related deaths. Like many other areas, the rising overdose numbers are primarily related to drugs.
Same-Day Admissions Available
We Work with Most Major Insurance.
What to Look for in an Opioid Rehab Center
When opioids are prescribed, they are meant as a short-term solution for pain management. Regular use of opioids can lead to tolerance and addiction. When someone develops a tolerance to opioids, it often leads to physical and psychological dependence. If you are physically dependent on a drug, you will experience withdrawal symptoms if you try to reduce or stop using. Some of the most common opioids that lead to withdrawal symptoms include prescriptions such as Oxycodone, Hydrocodone, Codeine, and Morphine and illicit drugs like Heroin.
Depending on the substance, withdrawal symptoms may occur in as few as six hours after your last use. The intensity and severity of withdrawal symptoms will depend on various factors, including the severity of your addiction, how long you have been using, and if you had tried to stop using before and experienced a relapse. Overcoming opioid addiction can be dangerous and should be done in the safety of a Kentucky opioid treatment program. Opioid withdrawal symptoms range from mild to severe. Common withdrawal symptoms include anxiety, agitation, body aches, difficulty sleeping, sweating, gastric disturbances, nausea, and vomiting. More severe symptoms include delirium tremens (DTs), irregular respirations, irregular heartbeat, and seizures. It is the more severe symptoms related to opioid withdrawal that make detoxing in a safe environment essential. During medically supervised detox at Robert Alexander Center for Recovery, our team of caring and compassionate treatment professionals will provide support, guidance, and medical care throughout the detox process.
Insurance can help pay for rehab.
We Work with Most Major Insurance Providers
What to Expect at the Robert Alexander Center
Our Kentucky Opioid Treatment Program
Overcoming an addiction to opioids requires professional support and treatment. If you have developed an addiction to any type of opioid, physical and psychological symptoms will inevitably be part of your journey to recovery. Opioids can produce dangerous and potentially fatal withdrawal symptoms. Although the severity of symptoms will vary with each person, and not everyone will experience the most severe symptoms, it is impossible to predict the situations that may lead to medical challenges. Seeking help at a professional rehab where medically assisted detox is available provides the safest and most effective path to sobriety and lasting recovery.
Medically assisted detox ensures you have access to vital medical care and support throughout the most challenging stages of early recovery. As you work towards cleansing your system of opioids, our team of skilled medical professionals will monitor your physical and emotional health. If necessary, they may administer medications to help reduce the severity and intensity of withdrawal symptoms. This helps make the detox process more manageable and provides the most successful treatment course for overcoming opioid addiction.
If you, or a loved one, struggles with opioid addiction, seeking treatment is essential to safely and successfully get and staying sober. Chronic opioid addiction will lead to harmful and potentially irreversible physical and psychological harm. At RAC, our caring and compassionate team of addiction treatment professionals will work with you to design A comprehensive treatment program to help you put opioid addiction behind you. Deciding to seek treatment for opioid addiction is one of the most challenging decisions you will voluntarily make. It can be difficult to acknowledge a struggle with opioids. Many people experience worry and anxiety about going to addiction treatment as they do not know what to expect.
At our Kentucky opioid treatment program in Louisville, KY, you can get the help you need to get well and maintain lasting sobriety. We offer a full range of opioid addiction treatment options to help you achieve your treatment needs and goals. Beginning with supported detoxification services and continuing through evidence-based therapy and comprehensive aftercare planning, our team at Robert Alexander Center for Recovery are here to provide the support and guidance you need to out addiction in the past. If you or a loved one are ready to begin your sobriety journey, contact us today to learn more about how addiction treatment at Robert Alexander Center for Recovery opioid rehab in Kentucky can help you take your first steps. Overcoming opioid addiction is not easy; let us help you start over, free from the challenges of opioids.
Ready to Escape Addiction for Good?
Let our drug abuse treatment centers in Kentucky help you, or your loved one, today. Our dedicated admissions team is standing by 24/7 ready to help you find the solutions that work best for you.