The Robert Alexander Center is at the forefront of medical detox programs. Our state-of-the-art facility provides a safe and comfortable environment for those in need of detoxification. We understand that detoxification can be a difficult process, which is why our team is dedicated to providing compassionate and supportive care every step of the way. At the Robert Alexander Center, we are committed to helping our clients reach their goals and achieve long-term success in their recovery journey.
THE ADDICTION EPIDEMIC IN AMERICA
We are on a mission to help make a difference in the total rates of addiction recovery in Kentucky & beyond.
Addiction is something that wraps you up tight, enveloping the whole of the person eventually. It comes to dictate the terms of each and every day. A mental illness that rewires the mind and shapes the goals of what a user aims for.
The menace, or even plague, of substance abuse, knows no bounds, afflicting those of all walks of life. Old, young, men, women, rich and poor.
The numbers speak for themselves in that regard.
According to the National Survey on Drug Use and Health, 14.1 million adults, aged 18 and older had an alcohol use disorder. Alcohol is the third, the 3rd, leading preventable cause of death in the United States with roughly 95,000 people dying annually from alcohol-related causes.
Drug abuse is equally vexing, with the Centers for Disease Control and Prevention noting, in 2017, that over 11% of people aged 12 and over have used an illicit drug in the past month. Between 1999 and 2018, more than 750,000 Americans died from drug overdoses. A quarter of a million people, gone.
Families missing sons, daughters, fathers, mothers, brothers and sisters.
Although the value of life itself is always at the forefront, there is a stark economic cost to substance abuse.
The National Institute on Drug Abuse calculated that the combined abuse of alcohol, illicit drugs, and tobacco cost more than $740 billion, with a "B", every year as it related to crime, lost work productivity, and health care.
Truly astounding.
But that's the macro picture, each person and family deals with addiction on the micro level. Learning, and then taking, the necessary steps to get on the road to recovery.
Before any of that can happen though, the most imperative thing is to get you off the substances.
We believe everyone has the ability to recover from addiction.
Our drug and alcohol rehab in KY is on a mission to truly make a lasting impact on those affected by the disease of addiction in Kentucky, and beyond.
I HIGHLY recommend allowing RAC to provide the care and tools for your lifelong sobriety. I love every individual there for giving me a new lease on life!
I had a very nice time. Community and staff are fantastic, beyond what was expected. I had lots of eye opening talks, learned recovery strategies, and had lots of fun with other people just like me. I am excited to move forward to another one of their programs!
I absolutely LOVED RAC, and all of the staff. I was absolutely terrified to go to rehab. But it has been such a warm and welcoming experience. Starting with my detox, all of the staff and nurses made sure of it my needs were met. The ARPN has been a God send. She makes sure you're comfortable. I would recommend RAC to anyone who is ready to get the help they so much deserve.
The Robert Alexander center is wonderful place to recover from drugs and alcohol the detox portion of my recovery here was amazing I felt comfortable at all times. When I moved over to the residential side the group therapy and the individual therapy both did wonders for my self confidence and self worth. This place is a 10 out of 10 for anyone wanting to recover from drugs
My name is Jeff upon coming here you will feel anxious and worried about where you're going and what you're getting into. However you will be more than pleasantly surprised because the staff and other residence are great, the education you will get is outstanding and helpful. Just absorb it all and you will be better. Do not ama after a few days because it's not your thing because it's not your thing, it will become your thing if you let it. Good luck.
We provide evidence-based treatment at our drug & alcohol rehab center in Kentucky.
Here at The Robert Alexander Center for Recovery, we offer safe & effective medical detoxification services.
The residential inpatient program at RAC was designed to treat each client's unique needs when dealing with addiction.​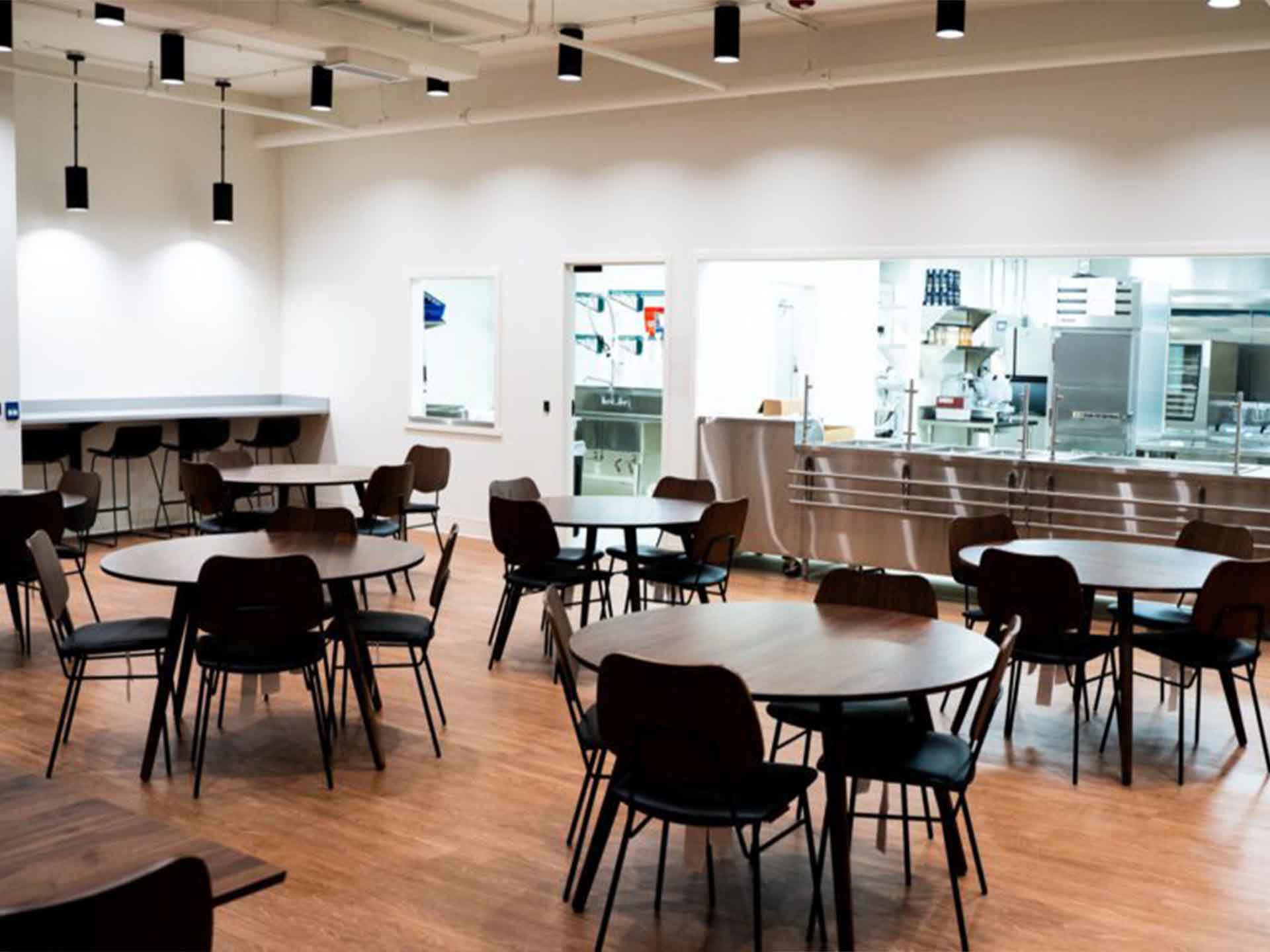 From planning outpatient treatment to sober living, RAC offers clients the tools needed for long-term success in recovery.​
THE IMPORTANCE OF DETOXIFICATION
Enter detox.
After taking the monumental and praiseworthy step of recognizing you need help, the first order of business is detoxification.
Plainly speaking and what it means in practice is the process of ridding the body of toxins. It's allowing the body to metabolize whatever drugs or alcohol are still in the system and get you physically stable to start your recovery program.
Depending on the severity of the addiction, and to which substance, a medically assisted detox may be necessary to help with withdrawal and work to reduce the cravings.
Subutex, for example, is often used for those struggling with opioid addiction.
Similarly, severe alcohol withdrawal in the form of delirium tremens could call for medication and in that case, it can literally be lifesaving.
Regardless of the substance of choice and whether or not the medication is needed, going through detox in a controlled and safe environment, under the supervision and guidance of professionals who understand what you're going through can help ease the burden tremendously.
Our medical detox center in Kentucky at Robert Alexander Center for Recovery is rooted in creating an atmosphere of comfort which inspires calm as you work through a tough part of your journey to sobriety.
Same-Day Admissions Available​
We Work with Most Major Insurance​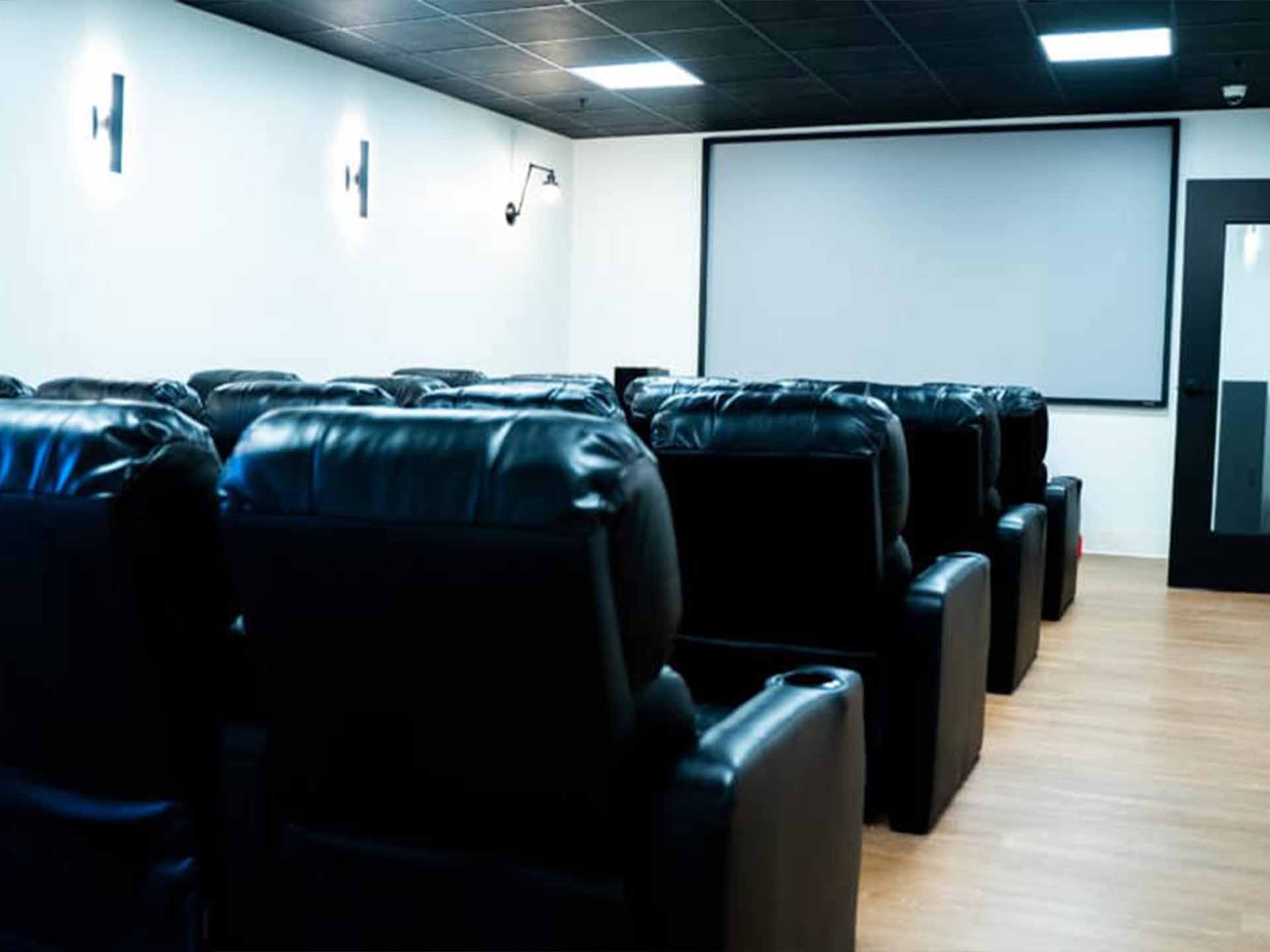 The Robert Alexander Center for Recovery is more than just your typical rehab. Find out more about how our drug rehab in KY can help.
Our brand new, state-of-the-art facility is located on 10 acres of land in Mount Washington. Explore our modern & luxurious rehab center in Kentucky now.
WHAT HAPPENS WHEN I STOP USING?
Signs & Symptoms of Withdrawal: When Medical Detox is Needed​
Knowing what to look for is imperative to getting someone the care they need and when they need it. While there are some differences between drugs and alcohol there are some clear signs that are general. Here's what to look for:
Anxiety
Depression
Hallucinations
Difficulty sleeping
Vomiting and/or decreased appetite
Sweating
Changes in blood pressure
Diarrhea (more common for opioids)
Shakiness
Intense cravings
Mood swings and irritability
Seizures
Delirium Tremens (specifically for severe alcohol withdrawal)
The National Institute on Drug Abuse provides a thorough list, listed by drug.
We're Here to Help Kentucky Recover from Addiction.
HOW TO PREPARE FOR DETOXIFICATION
What to Expect When Entering a Drug Detox Program in Kentucky​
Getting through the detox phase is the largest hurdle you'll initially clear but it doesn't have to be overwhelming.
Whether it's medical detoxification services in Kentucky, inpatient rehab in Kentucky, or a more standard course of action here, what you'd expect when you reach our door is the same.
A warm welcome with open arms.
Naturally, you'll show up with drugs or alcohol in your system, which is fine, and we'll perform a medical assessment and get as much relevant information about your medical history and addiction as we can in order to get a full picture of what you need to get through detox.
After determining the course of action, we guide you through withdrawal with an eye toward alleviating as much discomfort as possible.
Insurance can help pay for rehab.
We Work with Most Major Insurance Providers
Our Medical Detox Center in Kentucky​
It sounds obvious, but it is worth stating, getting sober requires getting sober, and in order to get there we need to rid the body of all those substances that are holding us back.
The Kentucky medical detox center we operate is squarely focused on putting your mind, as well as the minds of your family and friends, at ease with the process. Communication is key in that regard and we strive for it to be crystal clear at all times.
Since detox is ultimately just one of the very first steps toward recovery, establishing that trust is of paramount importance to the rest of the process. In fact, it's the foundation upon which we build your recovery program. Because after detox and once the withdrawal symptoms subside, is when addiction treatment in Kentucky really begins.
Getting over the hill of detoxification is what sets you up for a fruitful recovery.
Our Groundbreaking Facility​
Explore Our Modern Drug Rehab in Kentucky
BEGIN YOUR JOURNEY TO LASTING RECOVERY
Begin Healing Today at the Robert Alexander Center for Recovery in Kentucky ​
Rebuilding starts with a clean slate. A clean slate, in this case, refers to the idea that you can't go forward with treatment without first getting all the substances out of your body. You can't dig into the mental aspects of addiction, the real meat of the matter, without first tackling the physical dependency.
The mind follows where the body leads in that sense.
Addiction detox in Kentucky at our drug & alcohol rehab in Kentucky offers just that, a place to begin the journey. Give us a call and let's start the healing together.
Ready to Escape Addiction for Good?
Let our drug and alcohol rehab center in Kentucky help you, or your loved one, today. Our dedicated admissions team is standing by 24/7, ready to help you find the solutions that work best for you.