What is Intensive Outpatient
It can be difficult to find the appropriate treatment for substance abuse. Nonetheless, if you are seeking an intensive outpatient drug rehab option in Kentucky, there is no need to search any further than the Robert Alexander Center. We provide tailored programs to deliver exceptional care for those struggling with drug addiction in a secure and comfortable setting. Reach out to Robert Alexander Center today for additional information about our intensive outpatient services.
CONTINUED TREATMENT FOR SUBSTANCE ABUSE
About Intensive Outpatient Programs in Kentucky​
Alcohol and substance abuse are huge problems for hundreds of Kentuckians. This is an issue not only for the person struggling with the addiction, but also for the family and society at large.
Beating an addiction and remaining sober is difficult for anyone to do without getting help. Unfortunately, most addicts are not short on excuses, one of the most common being that they have obligations and responsibilities and therefore, can't go to rehab.
Intensive outpatient drug programs in Kentucky are an ideal solution in such instances. 
An intensive outpatient program (IOP) is a form of substance abuse rehab where treatment is offered on a part-time basis with people going back home after each session. An IOP is more time-intensive than standard outpatient programs in Kentucky since individuals are required to visit the treatment center several days a week for a few hours at a time. IOPs differ from inpatient programs in that participants are not required to reside at the treatment facility.
We believe everyone has the ability to recover from addiction.
Our drug and alcohol rehab in KY is on a mission to truly make a lasting impact on those affected by the disease of addiction in Kentucky, and beyond.
I HIGHLY recommend allowing RAC to provide the care and tools for your lifelong sobriety. I love every individual there for giving me a new lease on life!
I had a very nice time. Community and staff are fantastic, beyond what was expected. I had lots of eye opening talks, learned recovery strategies, and had lots of fun with other people just like me. I am excited to move forward to another one of their programs!
I absolutely LOVED RAC, and all of the staff. I was absolutely terrified to go to rehab. But it has been such a warm and welcoming experience. Starting with my detox, all of the staff and nurses made sure of it my needs were met. The ARPN has been a God send. She makes sure you're comfortable. I would recommend RAC to anyone who is ready to get the help they so much deserve.
The Robert Alexander center is wonderful place to recover from drugs and alcohol the detox portion of my recovery here was amazing I felt comfortable at all times. When I moved over to the residential side the group therapy and the individual therapy both did wonders for my self confidence and self worth. This place is a 10 out of 10 for anyone wanting to recover from drugs
My name is Jeff upon coming here you will feel anxious and worried about where you're going and what you're getting into. However you will be more than pleasantly surprised because the staff and other residence are great, the education you will get is outstanding and helpful. Just absorb it all and you will be better. Do not ama after a few days because it's not your thing because it's not your thing, it will become your thing if you let it. Good luck.
We provide evidence-based treatment at our drug & alcohol rehab center in Kentucky.
Here at The Robert Alexander Center for Recovery, we offer safe & effective medical detoxification services.
The residential inpatient program at RAC was designed to treat each client's unique needs when dealing with addiction.​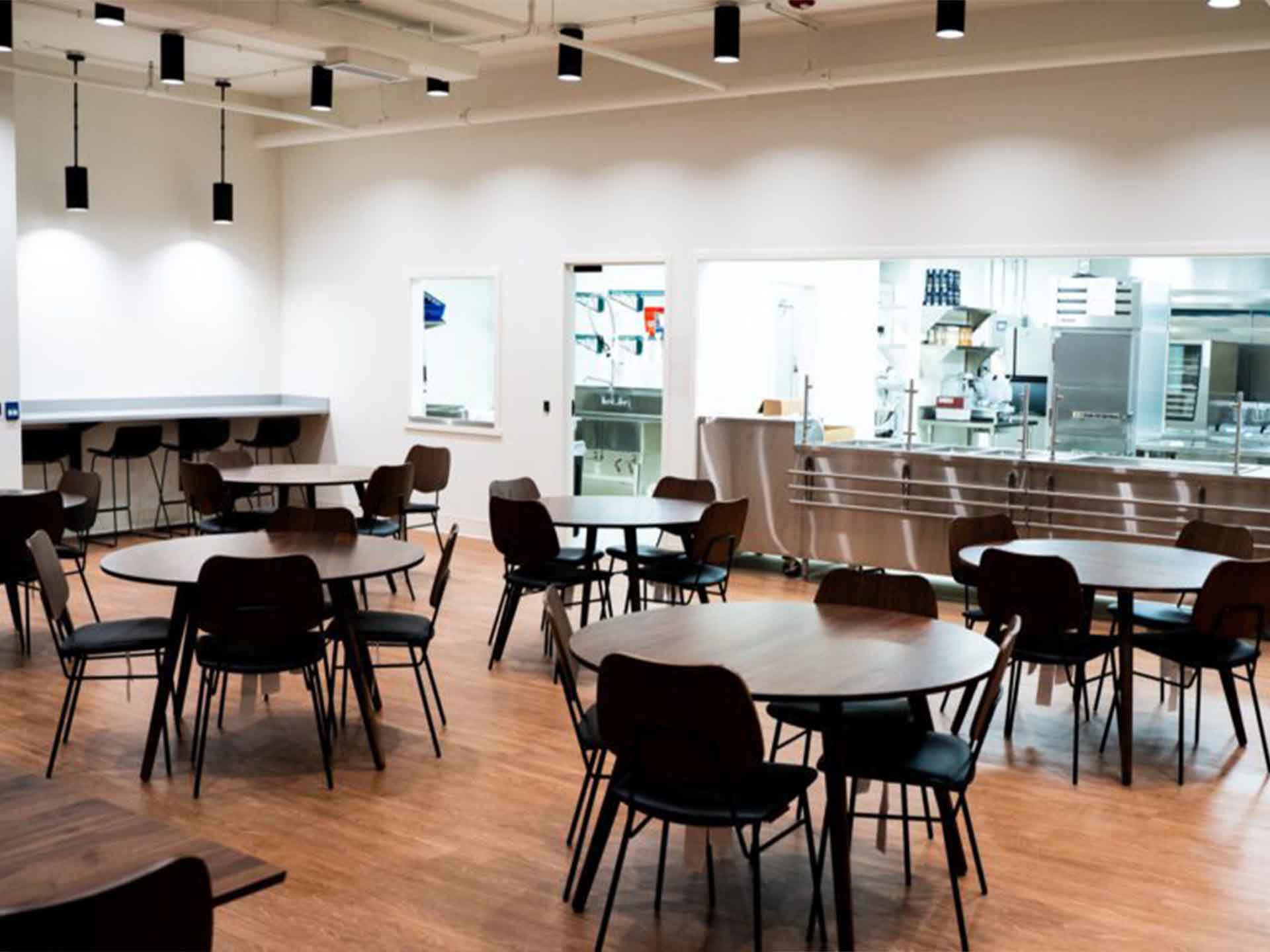 From planning outpatient treatment to sober living, RAC offers clients the tools needed for long-term success in recovery.​
UNDERSTANDING OUTPATIENT TREATMENT
How Does Intensive Outpatient Work?​
Intensive outpatient programs are part of the continuum of care that people struggling with substance abuse are meant to receive. You can attend an IOP as a step-down after completing an inpatient treatment program in Kentucky as it allows you to ease your way back into your normal routine while still working on your recovery goals.
IOPs typically require clients to meet on weekdays in the morning or evening. Before joining the program, you'll have to start with an assessment. The treatment staff will assess your needs and then create an individualized recovery program to suit those needs. This will have a schedule of the therapy sessions (days and hours) you are required to attend each week.
Intensive outpatient drug treatment programs are ideal for people with less severe addictions, minor to no co-occurring ailments as well as a solid support base at home and in the community. You also have to be highly motivated to attend all the therapy sessions as IOPs don't have intensive supervision and monitoring.
Same-Day Admissions Available​
We Work with Most Major Insurance​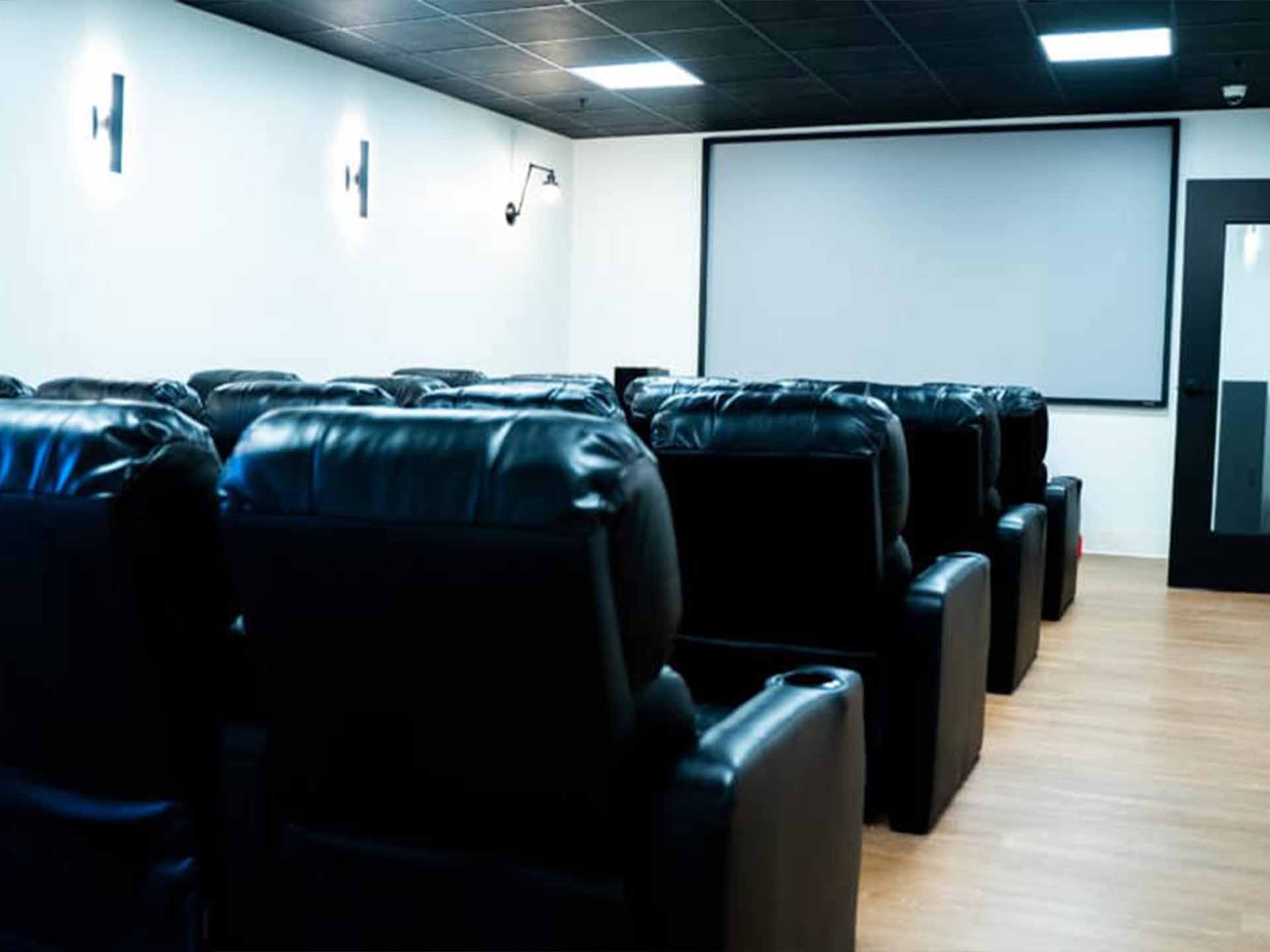 The Robert Alexander Center for Recovery is more than just your typical rehab. Find out more about how our drug rehab in KY can help.
Our brand new, state-of-the-art facility is located on 10 acres of land in Mount Washington. Explore our modern & luxurious rehab center in Kentucky now.
EXPERT ADDICTION TREATMENT IN KENTUCKY
Services Offered at Intensive Outpatient Programs in Kentucky​
One crucial step in treating addiction is detox. Detoxing involves getting rid of drugs or alcohol from your system. Once you are clean, you can then continue with the rest of the addiction treatment process with a clear mind and body.
While a good number of IOPs don't offer detox services, they can refer you to residential facilities, hospitals or other detox facilities in Kentucky for supervised detox. This has to be done prior to starting the intensive outpatient program.
IOPs across the state differ in the type of services provided. These are some of the most common:
Group Counseling
This is the crux of most IOPs and clients spend most of their time in group therapy. Here they can help, support, learn from, and confront or comfort each other. Group members who are further along in their recovery often provide newer members with guidance and empathy.
Group counseling is guided by a qualified therapist and it mainly focuses on the different aspects of recovery. This includes addiction education, relapse prevention, teaching adequate coping skills, and the interpersonal process. Group therapy also provides structure and discipline and allows individuals to interact and socialize without drugs or alcohol.
Individual Therapy
This mainly focuses on the problems caused by substance abuse in a client's life and their efforts to remain abstinent. During these one-on-one sessions with the therapist, the client works to rectify maladaptive behaviors. The client and therapist review what was learned in group therapy, giving the individual a chance to voice and explore more personal matters they might not have been comfortable sharing with the group. Clients also work together with the therapist to address any fears or anxiety they have as well as come up with recovery goals and coping strategies for addiction.
Addiction Education
IOPs also spend time assisting their clients to have a better understanding of substance abuse disorder and the consequences that come with it. This includes imparting information on how drugs and alcohol affect the body and brain, the withdrawal symptoms to look out for, how to handle cravings and urges, and also how to deal with high-risk situations.
Medication Management
Used in combination with psychosocial support and therapy, medication can be an effective tool in promoting sobriety during the drug treatment process. Medication can be prescribed to treat ailments caused by addiction, decrease cravings, or block a particular drug's effect. This allows the client to concentrate on other aspects of treatment without the urge to use drugs.
Monitoring Alcohol and Drug Use
Several intensive outpatient treatment programs conduct regular drug testing. The frequency of this depends on the treatment facility. The aim of testing clients for drugs isn't to catch or shame them but to see how well they adhere to the program's rules. Additionally, drug testing is a good way to check whether the therapy is effective in keeping clients clean and sober. It is also used to deter clients from using substances.
We're Here to Help Kentucky Recover from Addiction.
LASTING RECOVERY IS WAITING FOR YOU
Let IOP Programs in Kentucky Help You Get Better​
Here at the Robert Alexander Center for Recovery, we are committed to giving our clients the best help and support to assist them in their battle against substance abuse. We have a team of qualified and experienced treatment staff who have successfully helped hundreds of clients before and are ready to do the same for you.
While the Robert Alexander Center does not offer an intensive outpatient program, we can help match you with the best center to fit your needs. We have sister programs in many rehab centers in Kentucky so no matter what issues you may face, we can help you find treatment.
You don't have to spend your life in the clutches of alcohol or drug addiction. Help is available. Simply call us at (502) 443-9950 today and discuss your treatment options with a member of our customer support team. We look forward to helping you beat your addiction.
Our Groundbreaking Facility​
Explore Our Modern Drug Rehab in Kentucky
Ready to Escape Addiction for Good?
Let our drug and alcohol rehab center in Kentucky help you, or your loved one, today. Our dedicated admissions team is standing by 24/7, ready to help you find the solutions that work best for you.