Addiction Treatment in Nashville, TN​
Nashville, TN is a town known for its music, hot chicken, and buzzing nightlife. However, it's also a city where individuals may struggle with drug and alcohol addiction. That's where the Robert Alexander Center comes in. Our drug and alcohol rehab center in Nashville is dedicated to helping those in need. With a team of licensed professionals who specialize in addiction recovery, our center provides individualized care and support every step of the way.
UNDERSTANDING SUBSTANCE ABUSE
Statistics Of Addiction In The Nashville, TN​
Nashville is known for its music, food, and social events. Like many other cities in the United States, Nashville has a high prevalence of addiction and other mental health concerns among residents. According to the Substance Abuse and Mental Health Services Administration (SAMHSA), from 2005 to 2010, Davidson County had higher rates of illicit drug abuse, marijuana abuse, and prescription medication abuse when compared to the rest of the United States. Statistics also showed higher rates of substance use disorders and major depressive episodes in Davidson County.
SAMHSA reported that the prevalence of binge drinking in Davidson County is higher than the average for Tennessee. Binge drinking is defined as drinking five or more drinks in two hours for men, and four or more drinks for women in the same time span. 
The National Institute on Drug Abuse (NIDA) reported that there were 67,367 lives lost to drug overdoses in 2018 in Tennessee. This number did show a 4.1% decrease from the previous year. It is estimated that approximately 70% of these overdoses were the result of an opioid overdose. 
According to the Department of Health, Davidson County had 3,302 drug-related overdose deaths in 2020. The Department of Health also tracks non-fatal overdoses. It is important to note that the number they receive is likely low because individuals can use medications such as Narcan to reverse the effects of an overdose without seeking medical attention. There were an estimated 7,240 non-fatal overdose inpatient stays at local hospitals in 2019 for Davidson County.
The Robert Alexander Center for Recovery is located south of Louisville, which makes it a great Nashville, TN, rehab option. To learn more about the Kentucky rehab services that we offer, call (844) 328-8406.
We believe everyone has the ability to recover from addiction.
Our drug and alcohol rehab in KY is on a mission to truly make a lasting impact on those affected by the disease of addiction in Kentucky, and beyond.
I HIGHLY recommend allowing RAC to provide the care and tools for your lifelong sobriety. I love every individual there for giving me a new lease on life!
I had a very nice time. Community and staff are fantastic, beyond what was expected. I had lots of eye opening talks, learned recovery strategies, and had lots of fun with other people just like me. I am excited to move forward to another one of their programs!
I absolutely LOVED RAC, and all of the staff. I was absolutely terrified to go to rehab. But it has been such a warm and welcoming experience. Starting with my detox, all of the staff and nurses made sure of it my needs were met. The ARPN has been a God send. She makes sure you're comfortable. I would recommend RAC to anyone who is ready to get the help they so much deserve.
The Robert Alexander center is wonderful place to recover from drugs and alcohol the detox portion of my recovery here was amazing I felt comfortable at all times. When I moved over to the residential side the group therapy and the individual therapy both did wonders for my self confidence and self worth. This place is a 10 out of 10 for anyone wanting to recover from drugs
My name is Jeff upon coming here you will feel anxious and worried about where you're going and what you're getting into. However you will be more than pleasantly surprised because the staff and other residence are great, the education you will get is outstanding and helpful. Just absorb it all and you will be better. Do not ama after a few days because it's not your thing because it's not your thing, it will become your thing if you let it. Good luck.
We provide evidence-based treatment at our drug & alcohol rehab center in Kentucky.
Here at The Robert Alexander Center for Recovery, we offer safe & effective medical detoxification services.
The residential inpatient program at RAC was designed to treat each client's unique needs when dealing with addiction.​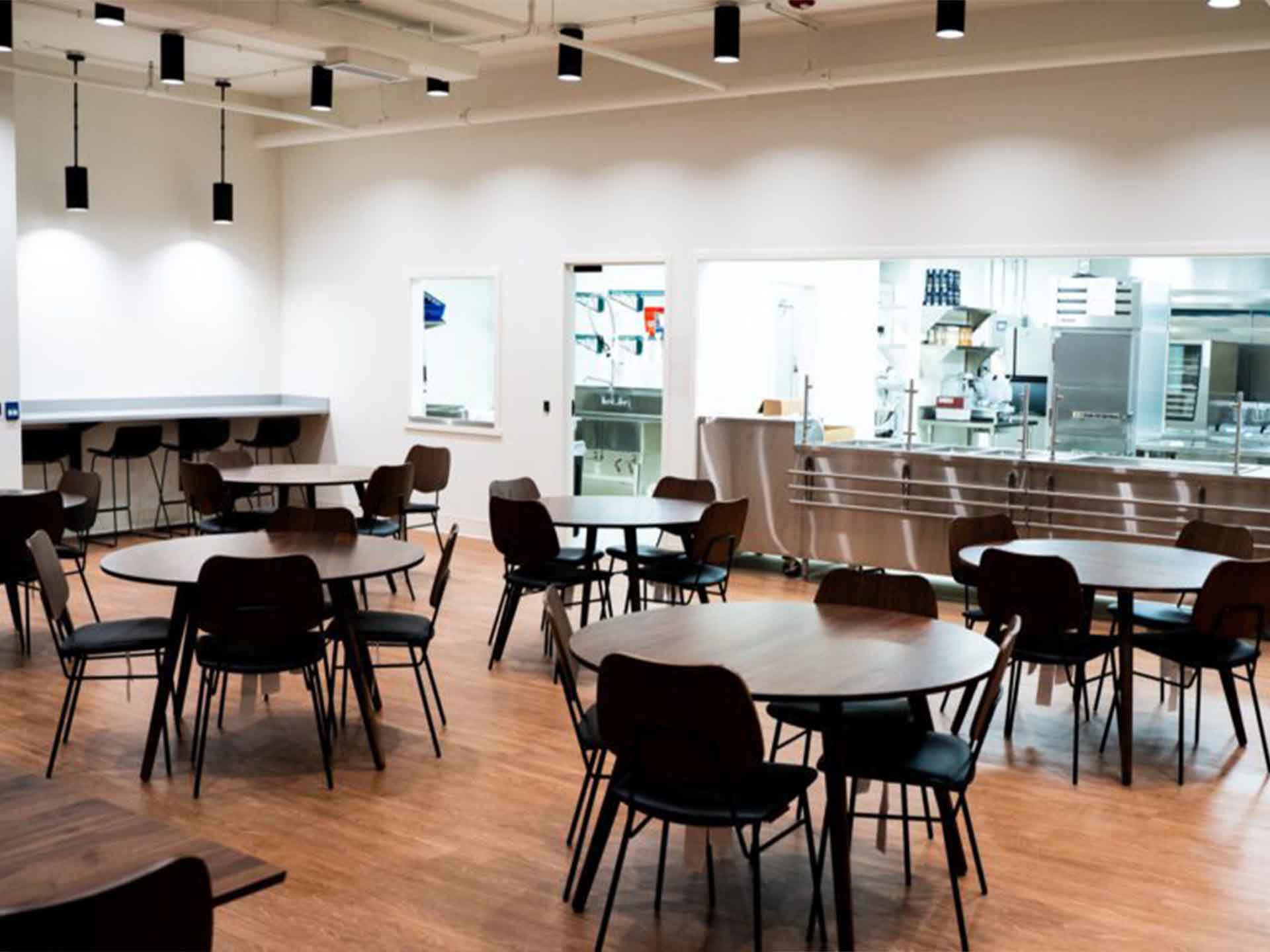 From planning outpatient treatment to sober living, RAC offers clients the tools needed for long-term success in recovery.​
FINDING TREATMENT IN NASHVILLE 
What to Look for in a Nashville, TN Drug Rehab ​
If you have reached the point in your addiction journey where you acknowledge that you need help and are willing to ask for it, take a moment to think about how far you have come to get here. Denial is a real experience that keeps many people out of the chairs that can save their life. 
Now that you're here, you'll want to make sure that you pick a great treatment provider. You can look for several things when you are narrowing down your options. The first would be in the treatment program's design. Ideally, you will find a treatment program that offers a detox program before their inpatient rehab program. Common withdrawal symptoms include nausea, insomnia, and vomiting. These symptoms can make it challenging to engage in therapy, which speaks to the importance of detox programs. Having a week to allow your body to cleanse itself from all the substances you have been using can help your body start getting healthy again. 
Nashville rehab facilities should be able to offer you specialized treatment programs. Examples of different programs would be mental health groups, groups for professionals, Veteran programming, and college student groups. Treatment facilities should also be utilizing evidence-based practices. 
You should also be looking for a treatment program that has variety in its staff. This can include age, cultural background, clinical experiences, education, and personal experiences with addiction. Diversity in the team helps ensure that the treatment provided is not "cookie-cutter." Everyone has a different path in addiction, so it makes sense that your path in recovery will be unique as well.
You will want to make sure that the facility itself is comfortable for you. The thought is that if you feel comfortable in your environment, you will be more likely to open up when engaging in treatment. 
If you are looking for an addiction treatment program, call us at (844) 328-8406 to learn more about our rehab near Nashville. Robert Alexander Center provides Kentucky-based addiction treatment programs.
Same-Day Admissions Available​
We Work with Most Major Insurance​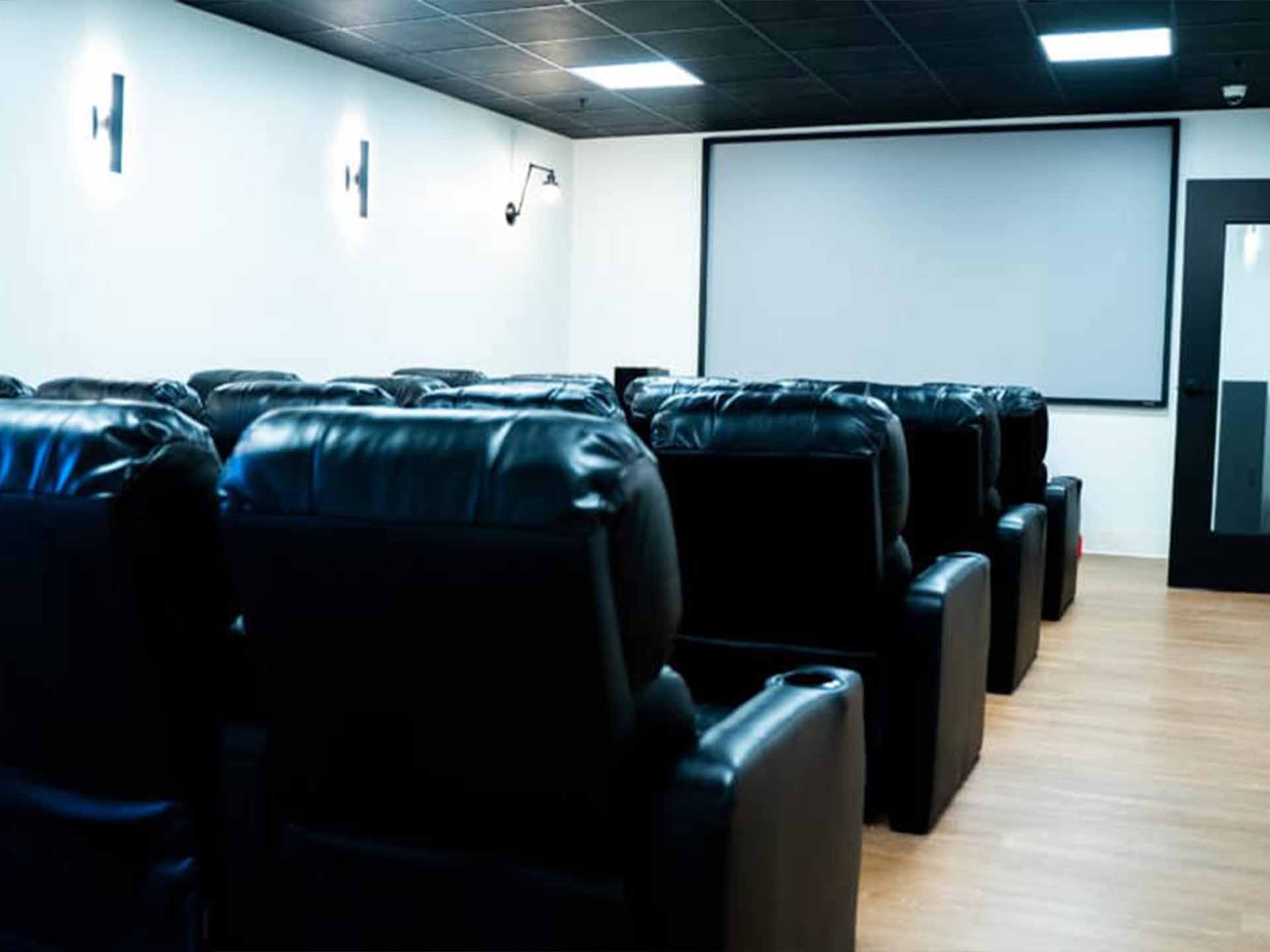 The Robert Alexander Center for Recovery is more than just your typical rehab. Find out more about how our drug rehab in KY can help.
Our brand new, state-of-the-art facility is located on 10 acres of land in Mount Washington. Explore our modern & luxurious rehab center in Kentucky now.
HOW CAN THE ROBERT ALEXANDER CENTER HELP
Why Choose Our Drug and Alcohol Rehab Near Nashville, TN​
Our addiction treatment near Nashville is the ideal setting for you to begin your recovery journey. Located just south of Louisville, the Robert Alexander Center for Recovery is located approximately 2.5 hours north of Nashville. This can give you a nice amount of distance from home, while being close enough to drive to treatment. Addiction is a chronic disease that kills over one hundred thousand individuals each year. 
At the Robert Alexander Center for Recovery, we offer a variety of drug and alcohol addiction treatment services. This includes a detoxification program, alcohol and drug inpatient treatment program, partial hospitalization, intensive outpatient, outpatient, aftercare, and family programs. 
Our inpatient rehab near Nashville ranges from 30 to 90 days of treatment after you complete a medically supervised detox program. Our program will be tailored to your individual needs, and we will add specialized programming to make sure that you receive a holistic approach. Our state-of-the-art facility was designed with comfort in mind, so we are confident that you will find yourself at home. 
Our inpatient treatment program includes psychotherapy, group counseling, individual counseling, and alternative therapies. There will be a significant focus on relapse prevention, and developing a relapse prevention plan specific to your own struggles. We offer specialized treatment programming, including options for various mental health concerns. We provide you with a structured day that offers you leisure time during the day to enjoy yourself. Our goal is to provide you with a variety of tools and skills that can help you in your recovery when you return home. 
Our family programming is a great resource for your family and loved ones. While the inpatient treatment program will focus on you and your addiction, our family program focuses on the family as a whole. Addiction can have a significant impact on your family, so navigating the changes that come with recovery can be challenging. Unhealthy relationship patterns such as enabling and co-dependency are common among families that have someone struggling with an addiction. Family programming will provide education about these patterns and help you learn how to make healthier boundaries and choices. 
We are an inclusive treatment center that prides itself on our welcoming environment. We believe that everyone deserves compassionate and supportive care when beginning their recovery. Our staff is trained and experienced in working with individuals who have a variety of mental health concerns, including anxiety, depression, trauma, and bipolar disorder.
To learn more about how our alcohol rehab near Nashville can help you, call us at (844) 328-8406 to speak with a representative today.
We're Here to Help Kentucky Recover from Addiction.
WHAT TO EXPECT AT THE ROBERT ALEXANDER CENTER
Get Help at Our Drug Rehab in Nashville, TN​
Our treatment options at the Robert Alexander Center for Recovery are designed to be different for everyone that we work with. Our Kentucky inpatient treatment programs are designed to suit the needs of the individual, rather than broad approaches.
The variety of treatment programs that we offer gives you the opportunity to progress through our treatment programs as needed. Everyone's needs are different in recovery, so knowing that you have the option of additional support can be comforting. 
Our addiction treatment near Nashville can be your home away from home while you receive the care you need to begin your recovery. We have representatives who are available and would love to speak with you about our treatment options. You can reach them by calling (844) 328-8406.
If you are considering addiction treatment and are interested in a rehab program that tailors their treatment models to offer gender-focused care, contact us at Robert Alexander Center. Our admissions team is here to answer our questions about how gender-focused treatment in a drug and alcohol rehab program for men can help you achieve and maintain lasting sobriety. To learn more about our programs and how we can help, contact us today.
Ready to Escape Addiction for Good?
Let our drug and alcohol rehab center in Kentucky help you, or your loved one, today. Our dedicated admissions team is standing by 24/7, ready to help you find the solutions that work best for you.