60 Day Drug Rehab Programs
Drug addiction is a serious issue that demands attention and effective treatment. That's why the Robert Alexander Center's 60-day drug rehab program is a life-changing opportunity for those struggling with drug addiction. This program offers a comprehensive and personalized approach designed to help individuals overcome addiction and regain control of their lives. With a team of experienced professionals, the center provides innovative therapies, education, and support, empowering individuals to achieve sustainable recovery.
CONTINUED TREATMENT FOR SUBSTANCE ABUSE
Introduction to 60-Day Drug Rehab Programs​
Drug and alcohol addictions are referred to as a progressive disease. This means that if someone has an addiction to drugs or alcohol, their illness will continue to worsen unless they get help. The potential consequence of an overdose and the physical effects that long-term drug and alcohol abuse lead to can be deadly.
Research has shown us that there is a 50-90% chance that someone will relapse after leaving treatment. These numbers could be enough to deter someone from treatment and wonder if it's worth it.
Let's take a minute to talk about that concern. If you are on the fence about getting help for your alcohol or drug use, take a few moments to think of everything you have lost because of your addiction. It could be family relationships, friends, healthy boundaries, relationships with your kids, health, career, driver's license, or savings account. And now, think about what you have gained from your addiction. Can you think of anything?
Recovery has the potential to give you far more than active addiction can. If you're truly honest with yourself, you will see that those are your only two options. And isn't the possibility of life becoming better worth a chance?
60-day inpatient rehab programs can help you get to a point where you can put your best effort into yourself and your recovery. There is no denying that you are beginning an uphill climb; however, there may be a rope to support your advancement.
We believe everyone has the ability to recover from addiction.
Our drug and alcohol rehab in KY is on a mission to truly make a lasting impact on those affected by the disease of addiction in Kentucky, and beyond.
I HIGHLY recommend allowing RAC to provide the care and tools for your lifelong sobriety. I love every individual there for giving me a new lease on life!
I had a very nice time. Community and staff are fantastic, beyond what was expected. I had lots of eye opening talks, learned recovery strategies, and had lots of fun with other people just like me. I am excited to move forward to another one of their programs!
I absolutely LOVED RAC, and all of the staff. I was absolutely terrified to go to rehab. But it has been such a warm and welcoming experience. Starting with my detox, all of the staff and nurses made sure of it my needs were met. The ARPN has been a God send. She makes sure you're comfortable. I would recommend RAC to anyone who is ready to get the help they so much deserve.
The Robert Alexander center is wonderful place to recover from drugs and alcohol the detox portion of my recovery here was amazing I felt comfortable at all times. When I moved over to the residential side the group therapy and the individual therapy both did wonders for my self confidence and self worth. This place is a 10 out of 10 for anyone wanting to recover from drugs
My name is Jeff upon coming here you will feel anxious and worried about where you're going and what you're getting into. However you will be more than pleasantly surprised because the staff and other residence are great, the education you will get is outstanding and helpful. Just absorb it all and you will be better. Do not ama after a few days because it's not your thing because it's not your thing, it will become your thing if you let it. Good luck.
We provide evidence-based treatment at our drug & alcohol rehab center in Kentucky.
Here at The Robert Alexander Center for Recovery, we offer safe & effective medical detoxification services.
The residential inpatient program at RAC was designed to treat each client's unique needs when dealing with addiction.​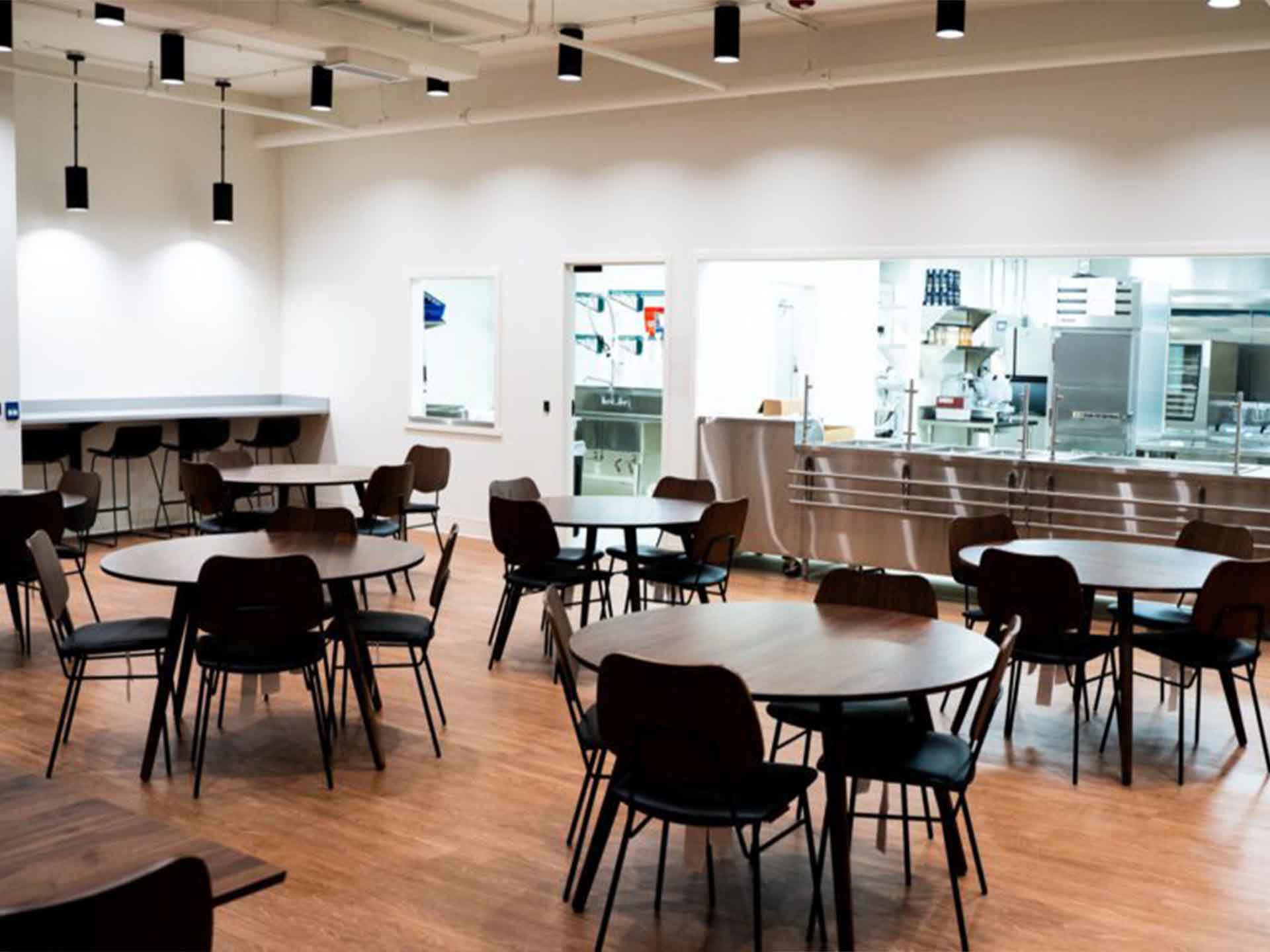 From planning outpatient treatment to sober living, RAC offers clients the tools needed for long-term success in recovery.​
UNDERSTANDING 60-DAY TREATMENT
Why Does the Length of the Program Matter?​
There are three typical lengths of inpatient treatment programs for drugs and alcohol. These are 30 days, 60 days, and 90 days. 
With an inpatient drug rehab program in Kentucky, you have more time to grow and learn at the treatment center. You will stay at the treatment center for two months and engage in a structured treatment program. 
Daily activities will likely include an assortment of group therapy, individual therapy, healthy meals, adequate time for rest, free time, and alternative therapies. You will have the chance to medically detox before beginning therapy. You will have plenty of chances to make every day unique, so it doesn't feel too repetitive. 
Treatment will work towards helping you establish the skills necessary to return home and begin your recovery journey. This will include relapse prevention education and a discussion about your specific triggers and coping skills. When you leave your rehab program, you should have a solid understanding of what you need to do to stay sober and healthy.
Many rehabs will encourage you to begin attending self-help groups such as Alcoholics Anonymous or Narcotics Anonymous. These groups are not affiliated with any treatment programs; however, their meetings may occur in the treatment center for your convenience. The hope is that while you're in treatment, you will get into the habit of attending meetings and begin to see their benefits, so you are more likely to continue going to your local meetings at home.
Same-Day Admissions Available​
We Work with Most Major Insurance​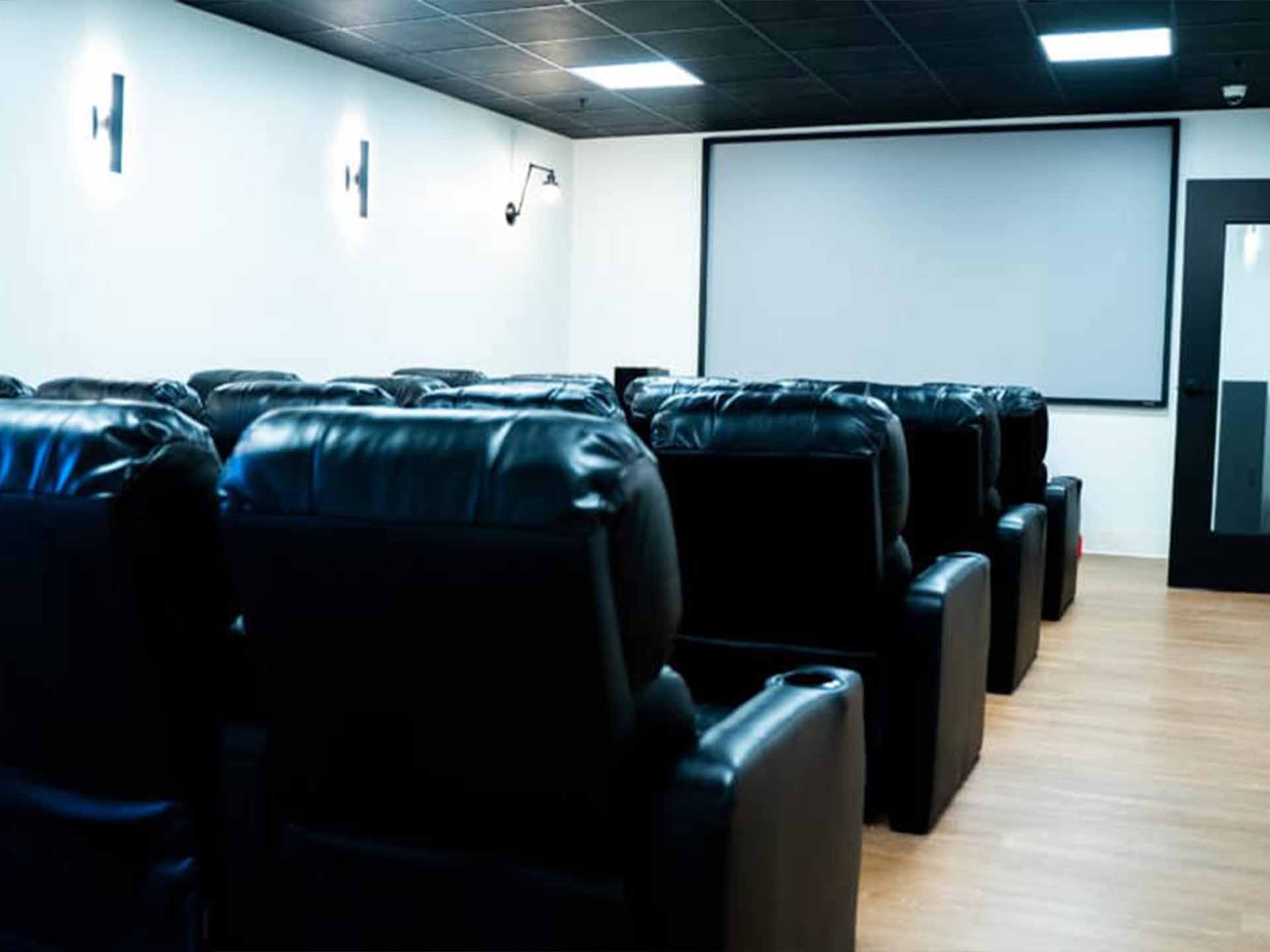 The Robert Alexander Center for Recovery is more than just your typical rehab. Find out more about how our drug rehab in KY can help.
Our brand new, state-of-the-art facility is located on 10 acres of land in Mount Washington. Explore our modern & luxurious rehab center in Kentucky now.
EXPERT ADDICTION TREATMENT IN KENTUCKY
Why Choose a 60-Day Inpatient Rehab​
Okay, so how do you know if you should be in a 30, 60, or 90-day program? The first thing to know is that you will be able to talk about this with a health professional who will help you determine the best course of action for you. Being in a longer program for the sake of being in a longer program will not give you any benefits. It may make the beginning of your recovery more challenging. 
60-day inpatient rehab programs are ideal for individuals who will need more than four weeks away from their home environment. This could be someone who has been struggling with severe substance use and has an unhealthy environment at home. 
While we like to think that everything will fall back into place when you stop using, that simply isn't the way the world works. It takes time to rebuild relationships and trust after using, so having difficulty when you first return home is not uncommon.
Inpatient alcohol rehab programs in Kentucky may be effective for someone who has been through a 30-day program and cannot stay sober at home. This could be because of environmental factors, or their motivation for being sober isn't quite what you thought it was. 
Some treatment centers are able to provide extended lengths to their programs to tie in mental health concerns that you may be struggling with. There is a high prevalence of mental health concerns among addicts and alcoholics, including depression, anxiety, bipolar disorder, PTSD, and personality disorders. 
Alcohol and drugs can easily be used as a coping skill for mental health struggles which can mask mental health conditions. Because of this, it is necessary that your rehab program is able to treat underlying struggles. If they don't, your chances of relapsing when your mental health symptoms come up are increased. 
Insurance can help pay for rehab.
We Work with Most Major Insurance Providers
We're Here to Help Kentucky Recover from Addiction.
EXPERT ADDICTION TREATMENT IN KENTUCKY
RAC's 60-Day Drug Rehab Programs ​
Here at the Robert Alexander Center for Recovery, we start by taking the time to get to know you and gain an understanding of your treatment needs. Once we do this, we work with you to determine which treatment program would be best for your needs.
At our facility, we can offer you an onsite medical detox program. This can give you peace of mind knowing that as you go through the detoxing process, you will have our staff there to help support you and make you as comfortable as they possibly can. We understand that withdrawal and detox can be uncomfortable, and we will show you compassion and kindness during that time. Once you have finished detoxing, you can then move into our 60-day drug and alcohol rehab program. 
We offer comfortable living arrangements in our state-of-the-art treatment facility that will exceed your expectations. Our thinking behind this was that if you are in a place where you feel comfortable and relaxed, you can be more engaged in your treatment.
Our inpatient treatment programs can be modified to your needs. If you have an underlying mental health concern, we'll make sure that you receive treatment for that as well. We offer specialized groups such as a group for men and a group for women. We are an LGBTQ+ friendly environment and believe that everyone is deserving of respect and kindness.
We offer a Partial Hospitalization Program, commonly referred to as a PHP. With PHP, you stay at your home in the evenings and come to the treatment center typically five days per week for 6 to 8 hours per day. The material covered in these programs is similar to that of the inpatient programs, which explains the length of the days. 
We offer an Intensive Outpatient Program. We typically recommend that after completing an inpatient program, you consider this program so that we can support you when you first return home. This can be a nice bridge between inpatient and outpatient services. Many find returning home to be a difficult transition and benefit greatly from the additional support. Our IOP program is determined case by case and typically includes 15-25 hours of group therapy and one hour of individual therapy per week. This program allows you to stay at your house during the evenings and come to the treatment center for programming. 
Our Outpatient treatment usually involves group and individual therapy. We will do our best to meet your scheduling needs, as the schedules for outpatient treatment will vary for everyone. We utilize group and individual therapy in our outpatient program.
After completion of our outpatient program, we recommend our aftercare program, which would allow you to have a minimal treatment schedule. This would give you the opportunity to have a group that you can come check in with and receive support from. 
Lastly, we offer a Family Program. Addiction impacts more than the individual struggling with alcohol or drugs. Family members are impacted as well and deserve time and support to work through their own experiences so that the family, as a whole, can begin to navigate what life looks like after treatment. 
If you are worried about yourself, or someone you love, we invite you to call us at (844) 328-8406. We would be happy to answer any questions you may have about our programs and see where we can help you.
Ready to Escape Addiction for Good?
Let our drug and alcohol rehab center in Kentucky help you, or your loved one, today. Our dedicated admissions team is standing by 24/7, ready to help you find the solutions that work best for you.