Bowling Green, KY Drug Rehab Center
At the Robert Alexander Center, we understand that addiction is a difficult road to walk alone. That's why our drug and alcohol rehab program in Bowling Green, KY is designed to provide a safe, supportive place for those struggling with addiction to seek help. Our team of experienced professionals works closely with each individual to tailor their treatment plan to meet their specific needs. Whether it's through individual therapy sessions, group counseling, or other evidence-based treatments, we're committed to helping our clients achieve lasting recovery.
UNDERSTANDING SUBSTANCE ABUSE
Addiction in Bowling Green, Kentucky
The Kentucky State Overdose mortality trends chart shows a problematic uptick in overdose fatalities in Kentucky. Over the last 6 years, in Kentucky, more than 7,000 individuals have overdosed and died. In 2019 alone, over 1,300 Kentuckians lost their lives. 
While exact numbers are still unknown due to COVID 19, the numbers published by the CDC indicate an over 49% increase in overdose deaths in the state of Kentucky. Based on the 12-month period ending in September 2020, nearly 2,000 people have died due to substance overdose. Additionally, while Kentucky was ranked 7th in the country for overdose rates per 100,000 people (32.5/100,00) in 2019, based on the newly released data, that number is anticipated to increase.
Kentucky saw over 4,700 vehicle collisions due to alcohol in 2019. Of those collisions, 2,432 people were injured, and 140 people were killed. Thankfully 64% of crashes only damaged property.
Kentucky's drug abuse problem is impacting the entire state, including Bowling Green.
Between 2015-2019, 82 overdose deaths occurred in Warren County. While this number is relatively small in comparison to the size of the county (5th in the state), Warren County experienced 1,955 Drug/Narcotics Offenses in 2019.
Awarded Drug Task Force of the Year, Bowling Green-Warren County DTF were highlighted for their leadership and investigation skills into the drug trafficking of meth and fentanyl in their county. 
This indicates that the county-level problems are even bigger than what the numbers report.
Warren County government and the state government are using federal funding to support drug-free communities in Warren County. They have Narcan/Naloxone distribution locations around the county and the drug task force and emergency medical services in Bowling Green frequently release educational materials. 
Bowling Green has available drug rehabilitation centers. Kentucky is ranked at the top in the United States for available addiction treatment centers per 100,000. Kentuckians in need, just have to find the right facility to support them. 
But, what do you look for in a drug rehab in Bowling Green, KY?
We believe everyone has the ability to recover from addiction.
Our drug and alcohol rehab in KY is on a mission to truly make a lasting impact on those affected by the disease of addiction in Kentucky, and beyond.
I HIGHLY recommend allowing RAC to provide the care and tools for your lifelong sobriety. I love every individual there for giving me a new lease on life!
I had a very nice time. Community and staff are fantastic, beyond what was expected. I had lots of eye opening talks, learned recovery strategies, and had lots of fun with other people just like me. I am excited to move forward to another one of their programs!
I absolutely LOVED RAC, and all of the staff. I was absolutely terrified to go to rehab. But it has been such a warm and welcoming experience. Starting with my detox, all of the staff and nurses made sure of it my needs were met. The ARPN has been a God send. She makes sure you're comfortable. I would recommend RAC to anyone who is ready to get the help they so much deserve.
The Robert Alexander center is wonderful place to recover from drugs and alcohol the detox portion of my recovery here was amazing I felt comfortable at all times. When I moved over to the residential side the group therapy and the individual therapy both did wonders for my self confidence and self worth. This place is a 10 out of 10 for anyone wanting to recover from drugs
My name is Jeff upon coming here you will feel anxious and worried about where you're going and what you're getting into. However you will be more than pleasantly surprised because the staff and other residence are great, the education you will get is outstanding and helpful. Just absorb it all and you will be better. Do not ama after a few days because it's not your thing because it's not your thing, it will become your thing if you let it. Good luck.
We provide evidence-based treatment at our drug & alcohol rehab center in Kentucky.
Here at The Robert Alexander Center for Recovery, we offer safe & effective medical detoxification services.
The residential inpatient program at RAC was designed to treat each client's unique needs when dealing with addiction.​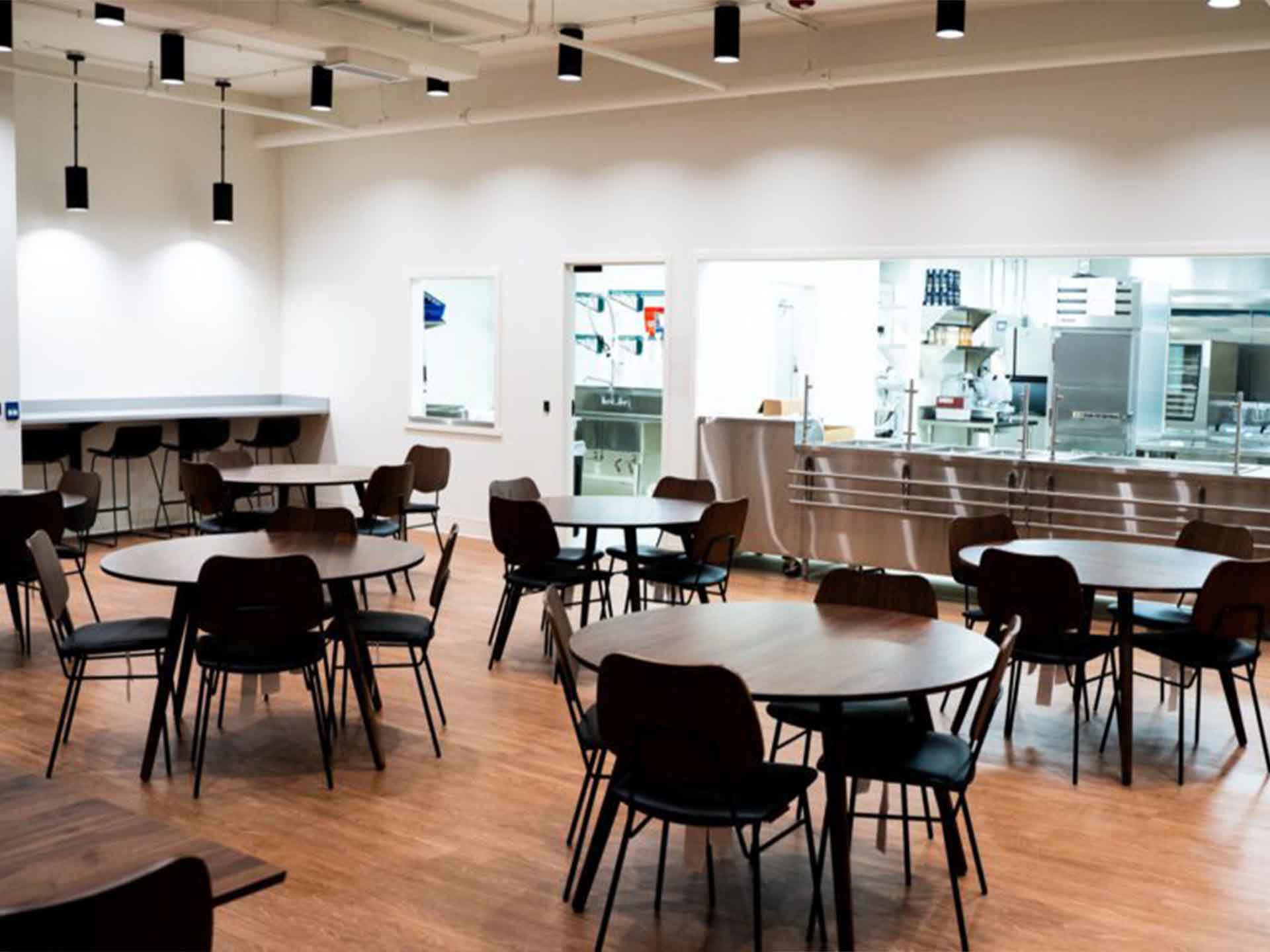 From planning outpatient treatment to sober living, RAC offers clients the tools needed for long-term success in recovery.​
HOW TO KNOW IF SOMEONE IS ADDICTED
Addiction Treatment Center in Bowling Green, KY ​
The first crucial thing to know about Bowling Green treatment centers, is that they all specialize in a type of addiction. Addiction is not a "classic" disorder that is the same for everyone. Addiction is unique and treatment centers cater to that individuality. Rehabs will specialize in one or more substances and might offer additional services that treat co-occurring disorders. Alcohol and drug rehabs in Bowling Green might also offer dual-diagnosis treatment to help you manage additional mental health disorders while receiving addiction treatment.
After finding a treatment center that caters to the type of addiction you are experiencing, you should look at the type of programs they have available to you. Bowling Green treatment facilities will offer various programs and lengths of stay to support your treatment needs. Treatment facilities might offer inpatient, outpatient, partial-day, relapse recovery, detox, or assisted living options as part of their treatment programs. When considering the different options, it is important to note that these various programs often have different lengths of stay, between 30 and 90 days, and can impact the type of treatment you seek and the location.
Location is often the trickiest determiner for drug rehabilitation. Some people are not comfortable going further from home, while some feel they need to go far away to experience the reset that is detox and residential treatment. Both options, close to home and as far as you can, are supported by treatment clinicians. It is important to note that outpatient, local care is often more challenging, but residential treatment offers its own challenges, one of them being finances. 
Finances often impact treatment more than we would like. When looking into Bowling Green drug and alcohol rehab, it is important to look for a facility that accepts your insurance and/or offers private payment options. Affordable treatment is crucial to the rehabilitation process because worrying over how to pay, distracts the client and can interrupt effective treatment.
Bowling Green treatment centers should offer multiple specialized therapies for the success of your rehabilitation. While traditional evidence-based therapy is good, multiple alternative therapy styles can be even more beneficial to your recovery process.  Additionally, do they only offer group or individual therapy, or do they have family therapy to support your rehabilitation process?
Once you have a treatment center that meets all those needs, you should look for a facility that will offer a relaxing, comforting, and supportive environment for rehabilitation. Treatment center amenities can vary based on the program and length of stay and price. Some offer a pretty hotel room, while others offer spa-like rooms and amenities. 
Finding a facility that meets all the specifications you're looking for might be difficult, but we have the perfect option.
Same-Day Admissions Available​
We Work with Most Major Insurance​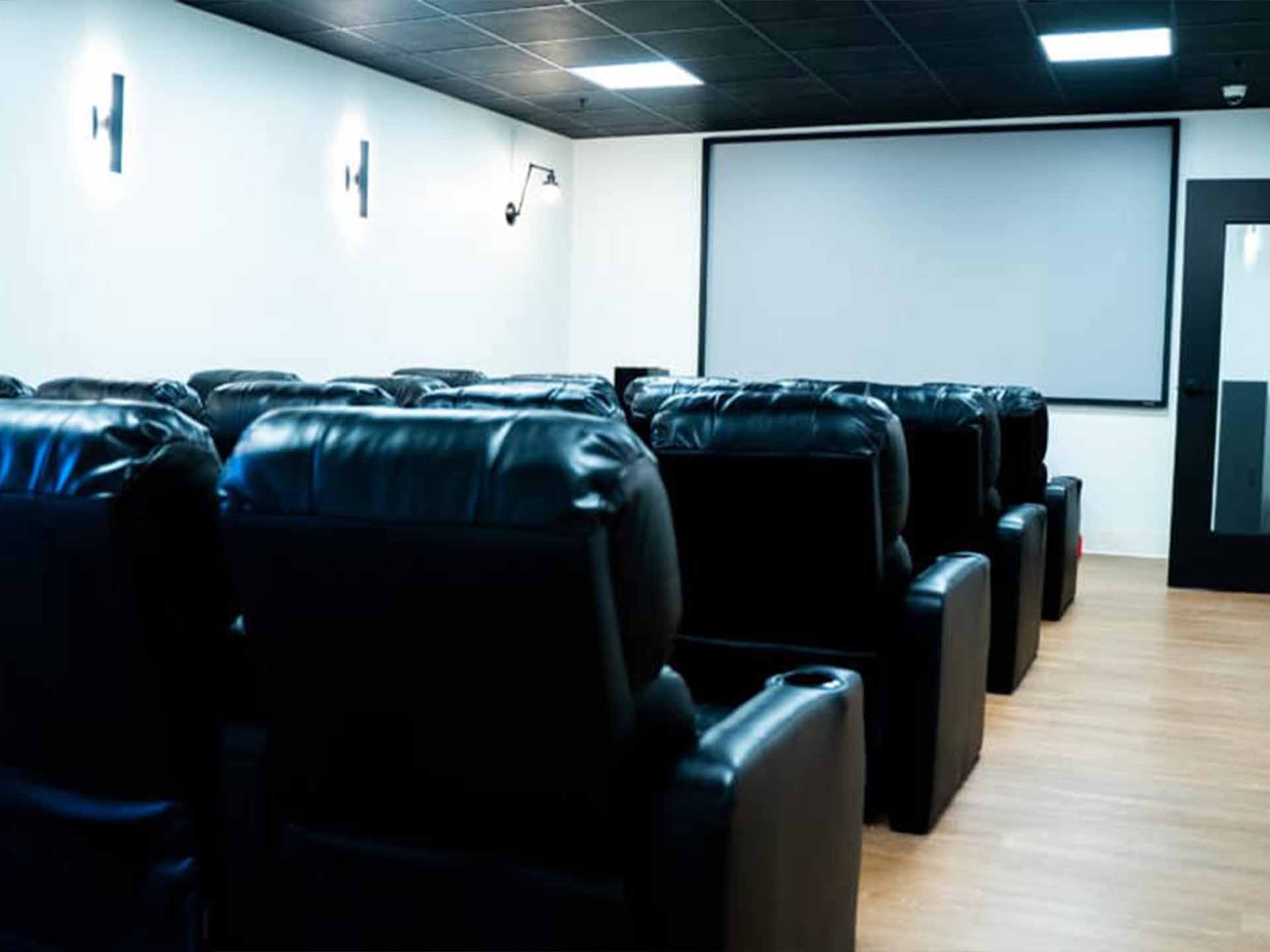 The Robert Alexander Center for Recovery is more than just your typical rehab. Find out more about how our drug rehab in KY can help.
Our brand new, state-of-the-art facility is located on 10 acres of land in Mount Washington. Explore our modern & luxurious rehab center in Kentucky now.
THE TREATMENT YOU DESERVE
Addiction Treatment Center in Bowling Green, KY ​
The Robert Alexander Center for Recovery (RAC) is a drug and alcohol addiction treatment center outside Louisville, Kentucky. Located two hours northeast of Bowling Green, our premier rehab facility offers state-of-the-art treatment and a spa-like environment to inspire positive holistic healing.
Addiction is a dangerous and isolating mental health disorder that requires treatment and compassion. Because addiction is often misunderstood and mistreated, getting help at a leading addiction treatment center like RAC is recommended for recovery and the development of positive coping skills and self-forgiveness.
We believe that addiction is a unique and individual disorder that impacts each person differently and for different reasons. Because of this belief, we, here at RAC, treat each client with care and compassion on their journey through the addiction treatment and rehabilitation process. 
Our full-service treatment center near Bowling Green offers detox, inpatient, outpatient, and partial-day programs to support the various lifestyles of our clients. We work with experienced doctors and clinicians to determine effective treatments after initial evaluations and based on the needs of our clients. 
In our LGBTQ+ friendly community, our clients work through individualized treatment programs to meet their individual needs with substance addiction, dual-diagnosis, medication management, and trauma. From medical detox to outpatient aftercare and every step in between, our experienced staff is ready to support your transition to a sober lifestyle. 
At RAC we offer evidence-based treatments such as Cognitive Behavioral Therapy and 12-step programs to facilitate consistent and documentable improvement. We combine these traditional treatments with alternative creative arts and movement therapies to treat the mind, body, and spirit. 
Located outside the city and surrounded by lush green open space, our large rooms and bathrooms at our Mt.Washington facility offer a relaxing atmosphere. An onsite spa offers chiropractic care and massage therapy, while an onsite kitchen is fully staffed and offers chef-prepared meals. 
We accept most major insurances and offer multiple partial payments and private payment options to ensure your ability to receive treatment when you are ready. 
When you are ready for help, the Robert Alexander Center is your state-of-the-art alcohol and drug addiction treatment center in Louisville, KY, 
Available 24-hours a day, our experienced and compassionate staff are ready to help you take the first step in treating your alcohol or drug addiction. 
Insurance can help pay for rehab.
We Work with Most Major Insurance Providers
We're Here to Help Kentucky Recover from Addiction.
WHAT TO EXPECT AT THE ROBERT ALEXANDER CENTER
Our Addiction Treatment Center Near Bowling Green
From the initial detox process, we work to develop an individualized treatment program that supports all your needs by combining evidence-based treatment with alternative treatments like art, music, and massage therapy. By developing a holistic treatment method, we hope to encourage a lifetime choice of sobriety. 
During standard inpatient care, we work as a community to support you through self-forgiveness, the 12 steps of recovery, and learning to trust yourself again. Through individual, group, and family therapy, we work to help you build a support system and develop healthy coping strategies for a full and lifelong recovery. 
Let us help you build the groundwork and develop a foundation for recovery and lifelong positive health. 
At RAC we are ready to help you every step of the addiction treatment and recovery process. 
Call: 1-502-443-9950
Ready to Escape Addiction for Good?
Let our drug and alcohol rehab center in Kentucky help you, or your loved one, today. Our dedicated admissions team is standing by 24/7, ready to help you find the solutions that work best for you.