Louisville, KY Drug and Alcohol Rehab​
At Robert Alexander Center, we're passionate about helping individuals reclaim their lives from addiction. Our top-notch drug and alcohol rehab center in Louisville, KY offers a supportive and empowering environment where clients can focus on their recovery journey. With a team of experienced and compassionate professionals, we provide personalized treatment plans that address each individual's unique needs. From addiction counseling and therapy to medication-assisted treatment, we use evidence-based approaches and cutting-edge techniques to help our clients achieve lasting recovery.
UNDERSTANDING SUBSTANCE ABUSE
Addiction in Louisville, Kentucky​
Between 2015 and 2019, 6,693 people have lost their lives in Kentucky due to opioid overdose. The increase in the last five years is mostly due to fentanyl use. The Kentucky State Overdose Mortality Trends Chart indicates in all four quarters of 2019 fentanyl and fentanyl analogs use increased from 20 overdoses per quarter to over 100 overdoses. 
According to the CDC, the 12-month report from September 2019 to September 2020 indicates that 1939 people have overdosed and died. This is a 49.2% increase in drug overdose deaths from the previous 12-month cycle and is based on incomplete data because of the COVID-19 pandemic. 
In 2019 Kentucky ranked 7th on the CDC's Death Rate per 100,000 people in the United States. Statistically 32.5/100,000 people died in Kentucky that year. This is a number that will increase based on the released 2020 data.
According to Statista.com, Kentucky was ranked 2nd in arrests per 100,000 people (5,599.81). In 2018, Kentucky had over 14,000 DUI arrests alone and 137 DUI-related fatalities. 
But this problem isn't occurring elsewhere in Kentucky. This is happening here in Louisville. 
Between 2015-2019, 974 overdose deaths have occurred in Jefferson County, over 300 in 2019 alone. Compare that to the 2019 EMS report which indicates that 53% of the time Naloxone was administered in a drug-related situation. Naloxone was administered on 1.47% of EMS calls or approximately 13,500 times. 
The Louisville Metro Police Department had over 17,300 drug-related incidents occur in 2019. 
In 2020, the Jefferson County Coroner reported 1.8 overdose deaths per day with over 100 toxicology reports still waiting. 
These statistics are overwhelming, to say the least.
The Kentucky state government and the local Jefferson County government are aware of the problem and have dedicated federal funding to support the outreach, education, and mental health necessary to support its residents.  This funding has gone to Drug-Free Communities, mental health outreach, Narcan/Naloxone education, and distribution, as well as drug rehab facilities.
On WalletHubs.com's Annual Drug Use by State assessment, in 2020 Kentucky was ranked 51st in terms of rehab available per 100,000 people. This means that rehab centers in Louisville, Ky are available when you're ready.
We believe everyone has the ability to recover from addiction.
Our drug and alcohol rehab in KY is on a mission to truly make a lasting impact on those affected by the disease of addiction in Kentucky, and beyond.
I HIGHLY recommend allowing RAC to provide the care and tools for your lifelong sobriety. I love every individual there for giving me a new lease on life!
I had a very nice time. Community and staff are fantastic, beyond what was expected. I had lots of eye opening talks, learned recovery strategies, and had lots of fun with other people just like me. I am excited to move forward to another one of their programs!
I absolutely LOVED RAC, and all of the staff. I was absolutely terrified to go to rehab. But it has been such a warm and welcoming experience. Starting with my detox, all of the staff and nurses made sure of it my needs were met. The ARPN has been a God send. She makes sure you're comfortable. I would recommend RAC to anyone who is ready to get the help they so much deserve.
The Robert Alexander center is wonderful place to recover from drugs and alcohol the detox portion of my recovery here was amazing I felt comfortable at all times. When I moved over to the residential side the group therapy and the individual therapy both did wonders for my self confidence and self worth. This place is a 10 out of 10 for anyone wanting to recover from drugs
My name is Jeff upon coming here you will feel anxious and worried about where you're going and what you're getting into. However you will be more than pleasantly surprised because the staff and other residence are great, the education you will get is outstanding and helpful. Just absorb it all and you will be better. Do not ama after a few days because it's not your thing because it's not your thing, it will become your thing if you let it. Good luck.
We provide evidence-based treatment at our drug & alcohol rehab center in Kentucky.
Here at The Robert Alexander Center for Recovery, we offer safe & effective medical detoxification services.
The residential inpatient program at RAC was designed to treat each client's unique needs when dealing with addiction.​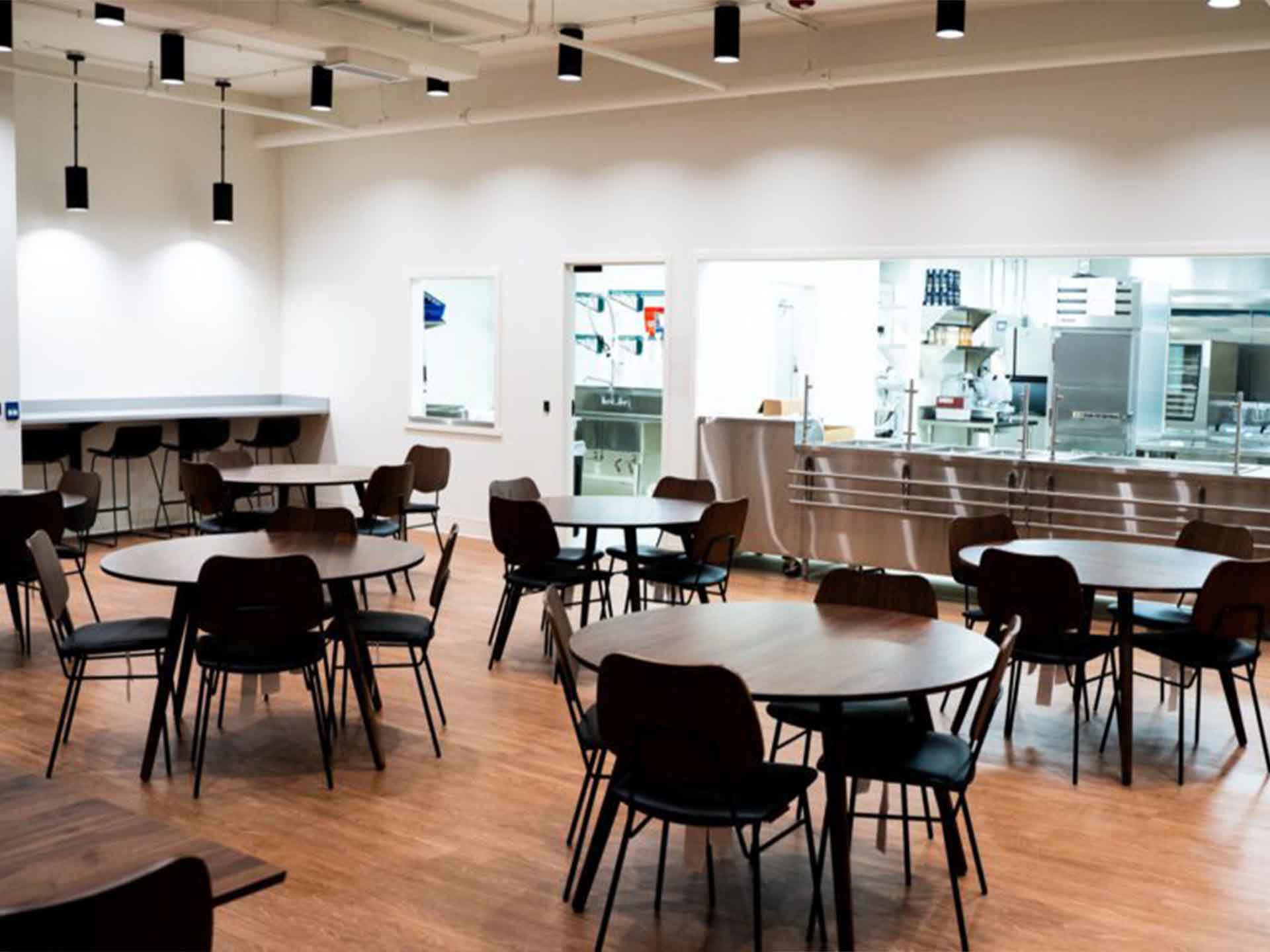 From planning outpatient treatment to sober living, RAC offers clients the tools needed for long-term success in recovery.​
HOW TO KNOW IF SOMEONE IS ADDICTED
What to Look For in Addiction Treatment Centers in Louisville, KY ​
There is a range of options when it comes to choosing from the rehab centers in Louisville, Ky. When looking at all the options, it is important to consider what is important to you. A facility that has what you are looking for could mean the difference between relapse and recovery. To determine what rehab facility is right for you, you should consider the following: type of treatment, specializations, amenities, and location.
Determining the type of treatment you are looking for is first and foremost when selecting a drug rehab in Louisville, KY. When looking at facilities near you, see if they offer inpatient, outpatient, or partial-day programs. Most programs will have an initial detox period, but after that, the recovery process differs for every person. 
You may feel more successful with the support of a residential program, or maybe an intensive outpatient program would better serve your needs. The length of these programs can also vary greatly, which could impact the decision you make. Whichever it is, make sure that the type of treatment you are looking for will be beneficial to you and supportive of your needs.
After you've found treatment centers that cater to the type of treatment you are looking for you should identify their specializations. Specializations is a two-part search. You want a facility that specializes in your type of addiction. Just like addiction is unique to each individual, so is the treatment that goes with it. Alcohol and substance addiction might be similar, but dual-diagnosis treatment and mental health treatment combined with addiction treatment are different. Make sure that the facility you're looking at specializes in the type of addiction you're experiencing. 
The second part of specialization is the therapies they offer. Does the facility specialize in evidence-based therapies or do they have experimental therapies? Do they combine evidence-based practice with art and music therapies? Do they offer religious therapies? These questions are important to the individual style of therapy you are seeking. If you're unsure what might be helpful, researching different types of therapy is a great option. Make sure the facility you're interested in offers a style of therapy that you think could be beneficial to you.
When considering inpatient or residential treatment you want to look at the amenities that the facility offers. Addiction treatment center amenities range from glorified hospital rooms to boutique spas and have every level in between.  While the amenities might not be the most important part of treatment, they will impact your potential long-term stay.  
Finally, one of the biggest factors to consider is the location of the facility. Opinions vary greatly on whether or not to choose a rehab close to home as it can cause additional problems. But that depends on whether you are selecting inpatient or outpatient care. When selecting outpatient care, make sure the addiction treatment center is within a reasonable driving distance for frequent trips. When selecting inpatient care, it is often more beneficial to choose a location away from home to facilitate the transition to a sober lifestyle. 
But how do you find a premier facility that offers all these benefits?
We're Here to Help Kentucky Recover from Addiction.
THE TREATMENT YOU DESERVE
The Robert Alexander Center for Recovery is the state-of-the-art addiction treatment center in Louisville, KY that you've been looking for. Located just south of Louisville in Mt. Washington, our premier rehab center understands the impact substance abuse has on an individual and we are here to help. 
Here at the Robert Alexander Center (RAC), we understand that addiction is a complex brain disorder and mental illness that is described as chronic and relapsing, but that it is not often recognized by others as a mental health disorder. We strive to change that stigma with compassionate care and understanding for all our clients. 
At RAC we offer medical detox, inpatient, outpatient, and aftercare. Our goal is to support you through all the steps of the addiction treatment and recovery process. From intake to aftercare, our caring and supportive staff will provide individualized treatment. 
Our experienced doctors and clinicians specialize in both alcohol and drug addiction. We also help manage issues like codependency, dual diagnosis, medication management, and trauma. By treating the root cause of addiction, we can better care for and support you through the transition to a sober lifestyle. 
Our LGBTQ+ friendly community offers evidence-based treatment programs in addition to creating art and music therapies. Through a person-centered approach, we look at the individual and their needs for treatment. Some of the programs we offer include a 12-step program, medical detoxification, intervention, and psychological testing and evaluation. By supporting the mental health of the client, we hope to build a solid foundation for a lifetime of sober living.
At RAC we are proud to offer several residential amenities that we feel put us a step ahead of the rest of the community. With an in-house spa, massage therapy, and chiropractic care, we feel that we can offer the best of relaxation to aid in the recovery process. We are proud of our onsite kitchen with chef-prepared meals. Our residential facilities are gender-specific and offer spacious rooms and bathrooms.
We are located in Mt. Washington, just under 40 min southeast of the center of Louisville, KY. Surrounded by green instead of city, this escape from the hustle and bustle of Louisville offers a beautiful and serene escape. Our location, just outside the city makes our facility optimal for both outpatient and inpatient care. 
The Robert Alexander Center is eager to support your shift to a sober lifestyle.
Available 24 hours a day, our supportive clinicians are ready to support you in taking the first step toward recovery. At RAC we know that addiction can be isolating and scary and we want to assist you through every step of the process. You are not alone.
Same-Day Admissions Available​
We Work with Most Major Insurance​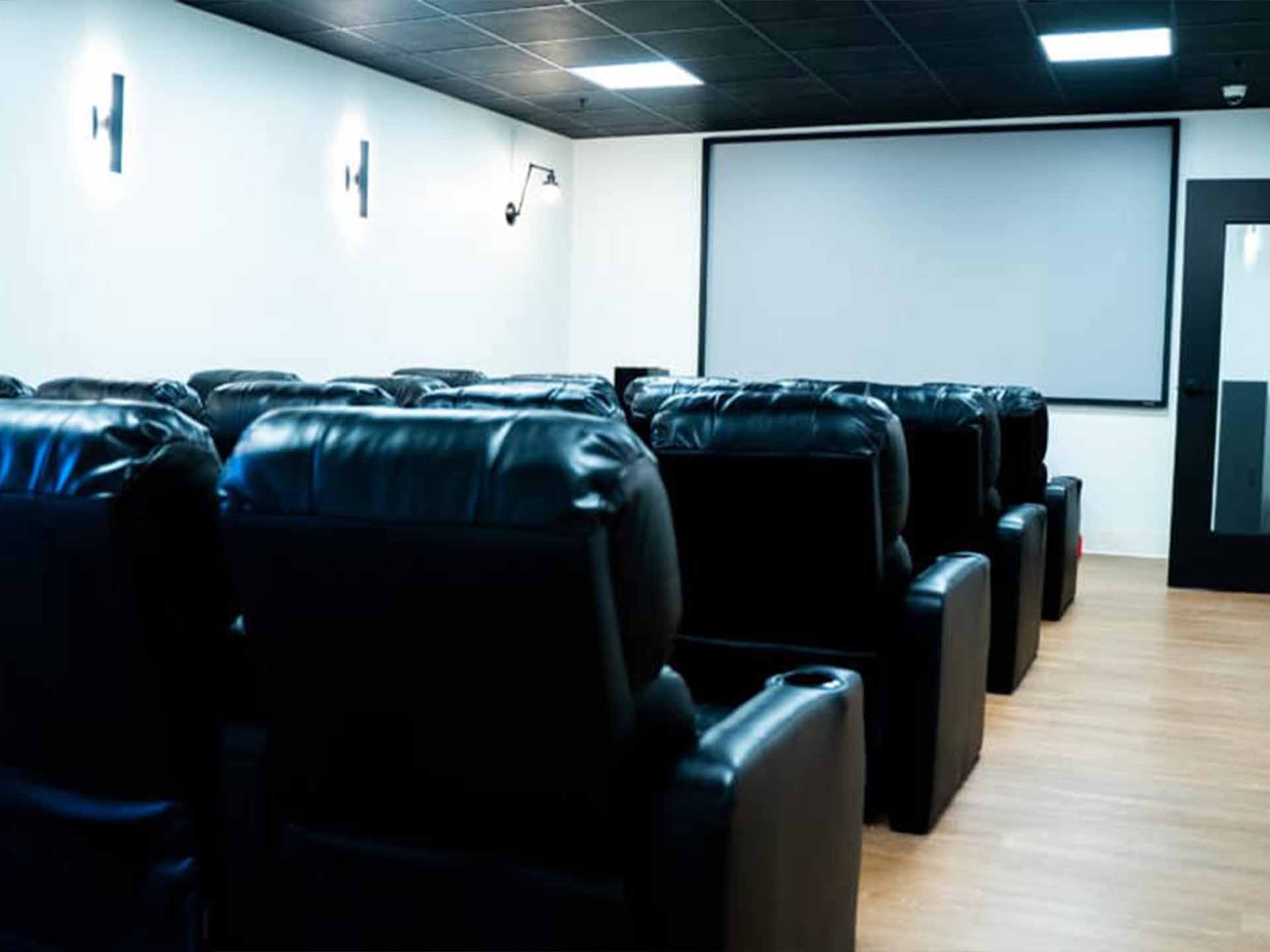 The Robert Alexander Center for Recovery is more than just your typical rehab. Find out more about how our drug rehab in KY can help.
Our brand new, state-of-the-art facility is located on 10 acres of land in Mount Washington. Explore our modern & luxurious rehab center in Kentucky now.
WHAT TO EXPECT AT THE ROBERT ALEXANDER CENTER
Our Drug Rehab Center in KY​
Through individualized treatment programs, we offer all our clients premier outpatient and inpatient care in Louisville, KY. Our evidence-based therapies combined with creative arts therapies and spa amenities create a cohesive relaxing rehabilitation process. 
The individual, group, and family therapy options are available to support you in developing a support system. Our thorough and intensive programs address the root causes of addiction by addressing additional mental health concerns and developing coping mechanisms for lifetime use.
At RAC we are ready to help you take the first step towards recovery and sober life.
Call: 1-502-443-9950
Ready to Escape Addiction for Good?
Let our drug and alcohol rehab center in Kentucky help you, or your loved one, today. Our dedicated admissions team is standing by 24/7, ready to help you find the solutions that work best for you.