Lexington, Kentucky Drug Rehab
At the Robert Alexander Center in Lexington, Kentucky, we provide evidence-based drug and alcohol rehabilitation that sets our clients on the path to lasting recovery. Our compassionate team of experienced professionals offers customized treatment plans that cater to each person's specific needs, ensuring that they receive the support and care needed to become healthy, sober individuals. Our facility is designed to offer a calm and serene environment that promotes healing, helping you or your loved one focus on the work of recovery without distraction.
UNDERSTANDING SUBSTANCE ABUSE
Addiction in Lexington, Kentucky​
In the last 6 years, over 7,000 people have lost their lives to substance overdose in Kentucky. The last quarter of 2019, October – December, saw over 100 fentanyl overdose fatalities alone according to the Kentucky State Overdose Mortality Trends Chart. 
In the most recently released CDC data, overdose deaths are trending at a 49.2% increase over a 12-month period, between September 2019 and September 2020. That's nearly 2000 people in the state of Kentucky alone, before the last quarter which was astronomically high in 2019. It is important to note that this information is based on reported, yet incomplete data due to COVID 19; meaning that overdose deaths could be even higher when official reports are released.
Out of the 50 states and the District of Columbia, Kentucky was ranked 7th by the CDC for the death rate per 100,000 people in 2019. At 32.5 overdoses in 100,000 people, Kentucky's numbers will only increase based on data released in 2020.
Kentucky also ranks high in overall arrests (#2) and DUI-related fatalities. In 2019, Kentucky had 4,703 alcohol-related collisions, injuring 2,432 and killing 140 people. 
The problem isn't just widespread across Kentucky. Lexington, specifically, is dealing with a major substance abuse problem. 
Between 2015-2019, 568 overdose deaths occurred in Fayette County. By August 2020, according to the county coroner, overdose deaths had already surpassed those of 2019 and had months to continue. Local outreach indicated in August, that over the last 5 years, they have distributed more than 8,000 doses of Naloxone directly to the hands of the public. 
Fayette County Coroner reported a new record high of over 209 overdose-related deaths in 2020. 
According to the Kentucky State Police, in 2019, Fayette County made up 4.8% of the state's total drug arrests, second only to Jefferson County. 
These statistics are astounding.
The state and local Fayette County governments are funding outreach support for their residents. The funding supports are being directed through Drug-Free Communities, Narcan/Naloxone distribution locations, mental health education, and addiction treatment centers. 
Rehab in Lexington, Kentucky is available for those who are ready. According to a WalletHub Annual assessment, Kentucky ranks 51st of the states and District of Columbia in terms of rehab facilities available per 100,000 people. 
How do you choose the correct facility to support a transition to a sober lifestyle?
We believe everyone has the ability to recover from addiction.
Our drug and alcohol rehab in KY is on a mission to truly make a lasting impact on those affected by the disease of addiction in Kentucky, and beyond.
I HIGHLY recommend allowing RAC to provide the care and tools for your lifelong sobriety. I love every individual there for giving me a new lease on life!
I had a very nice time. Community and staff are fantastic, beyond what was expected. I had lots of eye opening talks, learned recovery strategies, and had lots of fun with other people just like me. I am excited to move forward to another one of their programs!
I absolutely LOVED RAC, and all of the staff. I was absolutely terrified to go to rehab. But it has been such a warm and welcoming experience. Starting with my detox, all of the staff and nurses made sure of it my needs were met. The ARPN has been a God send. She makes sure you're comfortable. I would recommend RAC to anyone who is ready to get the help they so much deserve.
The Robert Alexander center is wonderful place to recover from drugs and alcohol the detox portion of my recovery here was amazing I felt comfortable at all times. When I moved over to the residential side the group therapy and the individual therapy both did wonders for my self confidence and self worth. This place is a 10 out of 10 for anyone wanting to recover from drugs
My name is Jeff upon coming here you will feel anxious and worried about where you're going and what you're getting into. However you will be more than pleasantly surprised because the staff and other residence are great, the education you will get is outstanding and helpful. Just absorb it all and you will be better. Do not ama after a few days because it's not your thing because it's not your thing, it will become your thing if you let it. Good luck.
We provide evidence-based treatment at our drug & alcohol rehab center in Kentucky.
Here at The Robert Alexander Center for Recovery, we offer safe & effective medical detoxification services.
The residential inpatient program at RAC was designed to treat each client's unique needs when dealing with addiction.​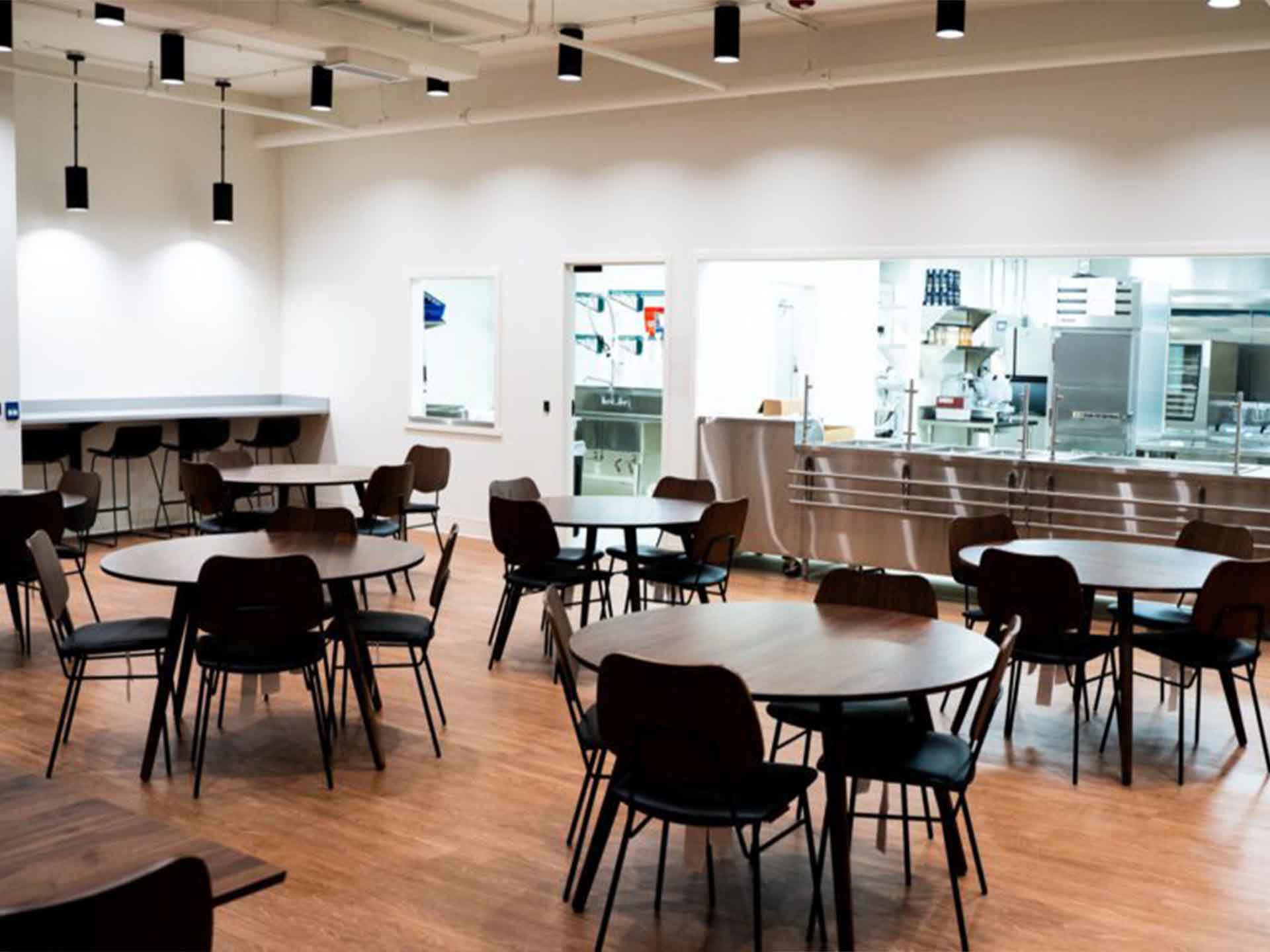 From planning outpatient treatment to sober living, RAC offers clients the tools needed for long-term success in recovery.​
HOW TO KNOW IF SOMEONE IS ADDICTED
What to Look For in Addiction Treatment Centers in Lexington, KY ​
When searching for drug treatment centers in Lexington, KY, there are several important factors that you should consider. Things like the style of treatment, location, price, specializations, and amenities are at the top of the list. Selecting a facility that meets all of your needs, or your loved one's needs, could be the difference between recovery and relapse.
The first thing you want to search for are rehabs that cater to your specific type of addiction. Addiction treatment centers will have specialties in alcohol, drug, substance, and dual diagnosis, and that will help you to narrow down which facilities can support you the best. Addiction impacts everyone differently and therefore the treatment process for each is unique.
You will then need to determine the style of treatment you are seeking. Addiction treatment centers in Lexington Kentucky will have a variety of options including, but not limited to, inpatient care, outpatient therapy, partial-day programs, relapse recovery, assisted living, detoxification, and many more. By determining the style you think will bring you the most success, you can select the drug rehab that will be the most beneficial to you. It is also important to consider that these styles often come in a variety of program lengths ranging between 30 and 90 days. The style and length of treatment can impact the location that you choose. 
When it comes to selecting a treatment facility location, there are two main schools of thought. The first is to stay close to home, within the same community, and teach the client to manage the stressors, toxic relationships, and availability of their living situation. This is extremely difficult for the client but can be very successful. The second school of thought is to go as far away as financially possible and recover in a safe location without the community stressors, toxicity, and availability. This method has equal success, but the difficulty comes with the transition back to a former living situation.  Neither option is better than the other but, it is impacted by the style of treatment and financial means available to the client.  
Finances can have an overall impact on the style and location of treatment you are searching for. Rehab in Lexington Kentucky can be expensive and therefore you should search for a location that is covered, or partially covered, by your insurance. The rehab treatment center should also offer private payer options for those who do not have insurance or are only partially covered. By selecting the best treatment you can afford, you can increase the likelihood of successful rehabilitation in a relaxing environment.
Selecting a relaxing environment for rehabilitation might seem like a silly concept, but you will be challenging yourself to make one of the most difficult transitions in your life, and having simple comforts will ease that stress. The amenities offered in Lexington KY rehab centers range from boutique B&B to glorified hotel rooms. Consider the length of your stay and the style of your treatment when looking at the amenities a treatment facility offers. 
Along with amenities, you should consider the specialized therapies that each facility can offer its clients. Are the clinicians at the addiction treatment center only familiar with Cognitive Behavioral Therapy or are they familiar with multiple evidence-based practices? Does the treatment center offer creative arts therapies like art and music? Rehab treatment centers in Kentucky should offer a minimum of individual and group therapy, but the best will also offer family therapy as an option to support the client. Ensure the facility you choose can offer a variety of therapies that will meet your needs.
But is there a facility that meets all these standards? 
Same-Day Admissions Available​
We Work with Most Major Insurance​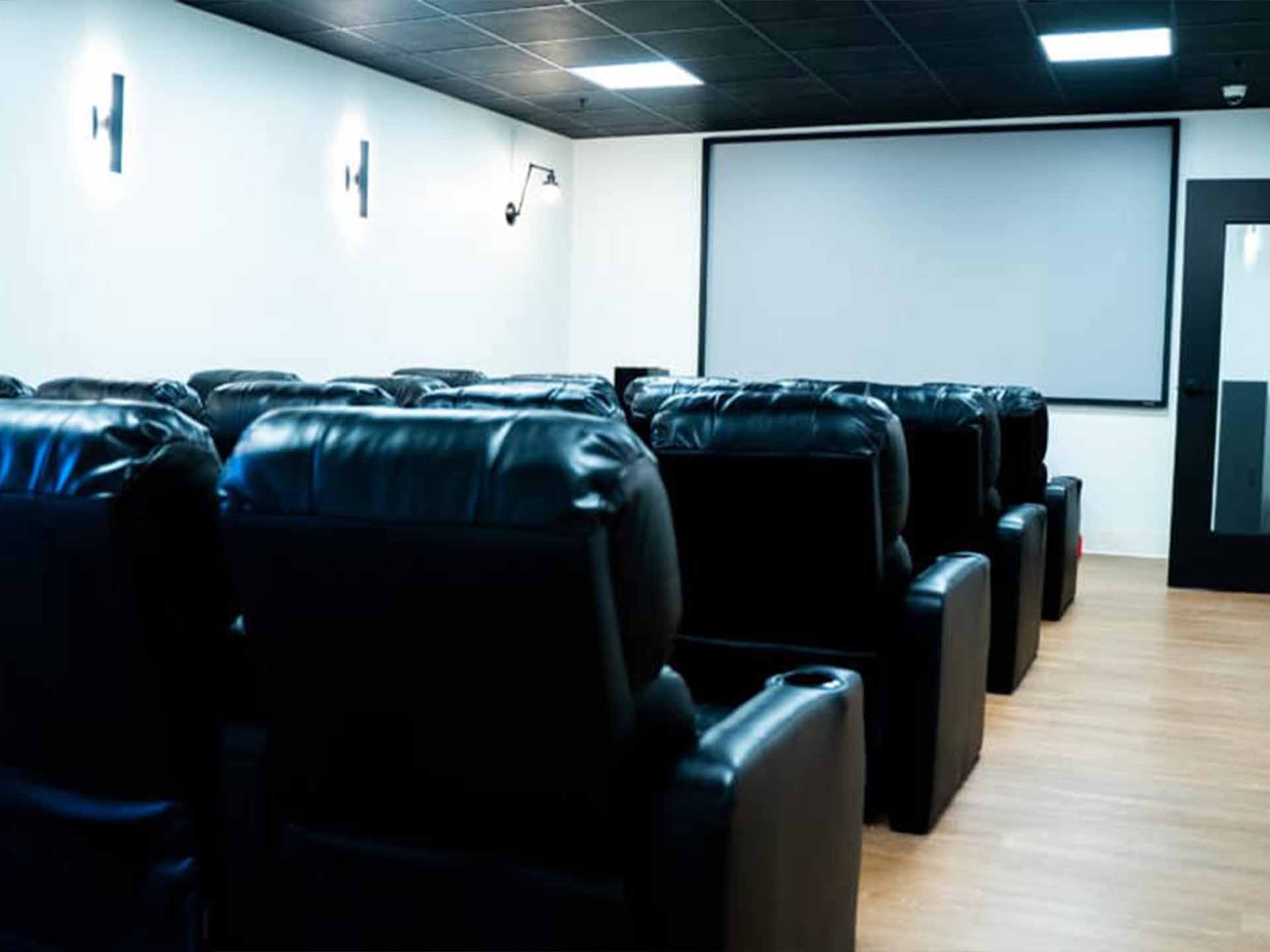 The Robert Alexander Center for Recovery is more than just your typical rehab. Find out more about how our drug rehab in KY can help.
Our brand new, state-of-the-art facility is located on 10 acres of land in Mount Washington. Explore our modern & luxurious rehab center in Kentucky now.
THE TREATMENT YOU DESERVE
We are a premier, state-of-the-art addiction treatment center in Mt. Washington called The Robert Alexander Center for Recovery. Located approximately an hour and a half west of Lexington, we are a substance abuse recovery center specializing in alcohol and drug abuse. 
Our goal at the Robert Alexander Center (RAC) is to treat each person with compassion and understanding. We are aware of the stigma around addiction and the rehabilitation process, and we want to break that cycle. Addiction is a complex disorder that is often not recognized until it is too late. 
At RAC we know that treating the root causes of addiction is crucial to recovery. Through individualized treatment plans, all our clients can receive treatment for substance addiction, codependency, medication management, trauma, and dual diagnosis. Through medical detox, inpatient, outpatient, and aftercare treatment our premier addiction treatment center can support you at every step of the addiction treatment and recovery process.
In order to build a solid foundation for a lifetime of sober living, we offer multiple therapies and a fully inclusive LGBTQ+ friendly community. We offer evidence-based treatment programs combined with creative arts therapies to treat the whole person. Our programs and treatments support the mental health of the client and include a 12-step program, medical detoxification, and psychological testing.
Our residential treatment programs offer spa-like amenities and gender-specific housing. With spacious rooms and bathrooms, clients can relax in their own space. Our onsite spa offers massage therapy and chiropractic care. We also have an onsite kitchen with chef-prepared meals. Located outside the city and surrounded by green, our treatment center offers a relaxing feel. 
The Robert Alexander Center is ready to facilitate your transition to sobriety.
At the Robert Alexander Center, we know that addiction is a unique mental health struggle that often requires support to overcome. We are here to help you through this difficult transition 24 hours a day. Our experienced doctors and clinicians have years of experience treating alcohol and drug addiction. 
Insurance can help pay for rehab.
We Work with Most Major Insurance Providers
We're Here to Help Kentucky Recover from Addiction.
WHAT TO EXPECT AT THE ROBERT ALEXANDER CENTER
Our Drug Rehab Center Near Lexington, KY​
Our specialized treatment programs are available to all our clients through outpatient and inpatient care in Lexington, KY. By combining both evidence-based therapies with creative-arts therapies and spa-like amenities, we hope to create a nurturing atmosphere for your recovery. 
By supporting our clients through the development of coping mechanisms and a stable support system, we work to care for each individual with compassion. Our individual, group, and family therapies offer the opportunity for each person to recover from the trauma of addiction. 
Call: 1-502-443-9950
Ready to Escape Addiction for Good?
Let our drug and alcohol rehab center in Kentucky help you, or your loved one, today. Our dedicated admissions team is standing by 24/7, ready to help you find the solutions that work best for you.