Addiction Treatment Center​
Drug and alcohol addiction is a serious issue that affects many individuals and families. That's why it's reassuring to know that there are centers like the Robert Alexander Center for Recovery that are dedicated to providing evidence-based, high-quality addiction treatment. We offers a range of services and support from medically supervised detox to residential treatment programs. Our team of highly skilled staff members are committed to guiding patients on the path to long-term recovery and helping them achieve a healthy, fulfilling life. With a focus on evidence-based practices, patients can trust that they are receiving the best possible care at the Robert Alexander Center for Recovery.
About Our Addiction Treatment Center
The Robert Alexander Center for Recovery is a drug & alcohol rehab program in Kentucky that offers an evidence-based, personalized, and supportive treatment to each and every client that comes through our doors. We understand that there is no magic, one-size-fits-all approach to treating the disease of addiction. 
Our focus is on the individual. We craft unique treatment plans for each client to ensure long-term success in recovery from substance abuse. From the first call, to intake, and discharge, we are with you every step of the way. The Robert Alexander Center for Recovery in Kentucky cares about you and your loved ones and we are here to help you find lasting, sustainable recovery from drug & alcohol abuse.
We have over 25+ years
of combined treatment experience.​
The team at the Robert Alexander Center for Recovery is truly a special group of humans. They have dedicated their lives to helping those who struggle with substance abuse and co-occurring mental illness. With over 25+ years of combined experience, you can trust that you, or your loved one, will get the best possible care and treatment when you enter our program.
Insurance can help pay for rehab.
We Work with Most Major Insurance Providers
We believe everyone has the ability to recover from addiction.
Our drug and alcohol rehab in KY is on a mission to truly make a lasting impact on those affected by the disease of addiction in Kentucky, and beyond.
I HIGHLY recommend allowing RAC to provide the care and tools for your lifelong sobriety. I love every individual there for giving me a new lease on life!
I had a very nice time. Community and staff are fantastic, beyond what was expected. I had lots of eye opening talks, learned recovery strategies, and had lots of fun with other people just like me. I am excited to move forward to another one of their programs!
I absolutely LOVED RAC, and all of the staff. I was absolutely terrified to go to rehab. But it has been such a warm and welcoming experience. Starting with my detox, all of the staff and nurses made sure of it my needs were met. The ARPN has been a God send. She makes sure you're comfortable. I would recommend RAC to anyone who is ready to get the help they so much deserve.
The Robert Alexander center is wonderful place to recover from drugs and alcohol the detox portion of my recovery here was amazing I felt comfortable at all times. When I moved over to the residential side the group therapy and the individual therapy both did wonders for my self confidence and self worth. This place is a 10 out of 10 for anyone wanting to recover from drugs
My name is Jeff upon coming here you will feel anxious and worried about where you're going and what you're getting into. However you will be more than pleasantly surprised because the staff and other residence are great, the education you will get is outstanding and helpful. Just absorb it all and you will be better. Do not ama after a few days because it's not your thing because it's not your thing, it will become your thing if you let it. Good luck.
Million Americans Addicted
Dedicated Treatment Staff
Years Of Teatment Experience
Hailie Kennedy, LPCC-s (KY), CADC (KY), LPCC (OH), LICDC (OH)
Clinical Director
Eric Moore
Director of Operations
Hannah Naiser
Director of Nursing
We aim to support our clients for life while on their journey of recovery.​
The Robert Alexander Center for Recovery was started by a group of recovering addicts, looking to make a difference in their home state of Kentucky.
Through innovative and modern programming, RAC aims to deliver high-quality addiction treatment that does not break the bank. We work with most major insurance carriers in an effort to ensure the lowest out-of-pocket costs when seeking treatment.
What Can I Expect When I Enter Treatment At RAC?
Whether you are entering our inpatient, outpatient, IOP, partial hospitalization program, or others, you can expect the same high-quality care. We create a compassionate and warm environment filled with professional, caring staff.
Will I Be Able To Speak To My Loved Ones?
How Do I Know If My Loved One Needs Rehab?
As a loved one's addiction worsens, individuals often neglect family and friends out of guilt or shame, or because they are too intoxicated. They are also more likely to spend time with others who are also abusing substances. If you are seeing signs like these, as well as physical and personality changes, it is time to get help.
What Makes RAC Different?
Our experienced staff knows that there is no one-size-fits-all approach to treating addiction. We approach addiction treatment knowing that every client needs a personalized treatment plan.
We provide evidence-based treatment at our drug & alcohol rehab center in Kentucky.
Here at The Robert Alexander Center for Recovery, we offer safe & effective medical detoxification services.
The residential inpatient program at RAC was designed to treat each client's unique needs when dealing with addiction.​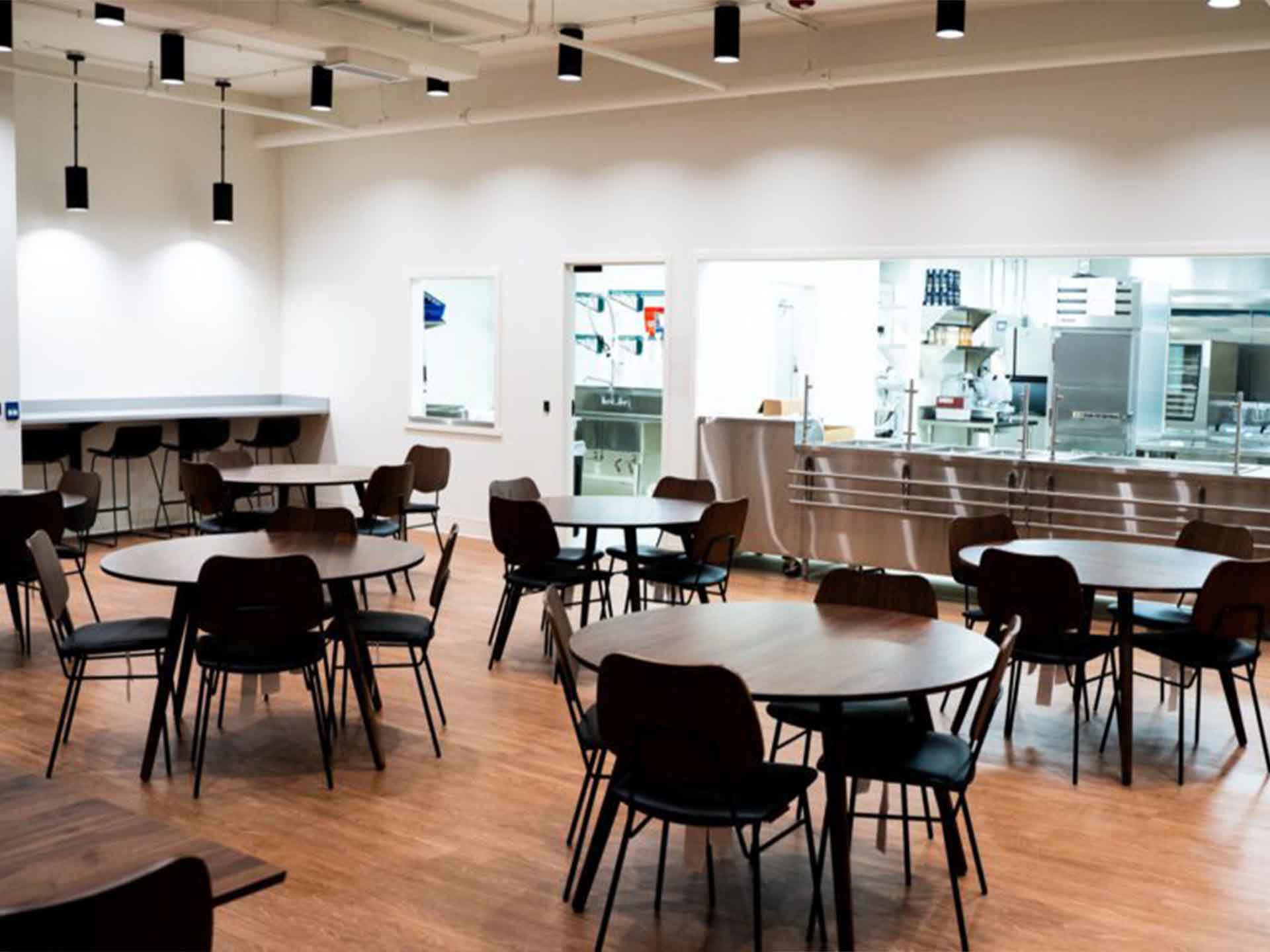 From planning outpatient treatment to sober living, RAC offers clients the tools needed for long-term success in recovery.​
Ready to Escape Addiction for Good?
Let our drug and alcohol rehab center in Kentucky help you, or your loved one, today. Our dedicated admissions team is standing by 24/7, ready to help you find the solutions that work best for you.