Recovery with the Robert Alexander Center for Alcohol Treatment
ALCOHOLISM IN THE UNITED STATES
An Introduction to Alcohol Treatment​
Alcohol is one of the most abused substances in the US. Kentucky hasn't been left behind either as the Center for Disease Control and Prevention (CDC) released a report in 2018 showing that the state has the 3rd highest rate of binge drinking in the country.
Alcohol addiction develops as a result of consuming alcohol repeatedly and excessively to the point where you develop a physical and psychological dependence on having a drink to carry out your daily functions. Binge drinking, on the other hand, is defined as episodes of heavy drinking in a short amount of time.
Alcoholism has the potential to cause a range of health problems, affecting the heart, liver, kidney, and brain as well as the digestive and nervous systems. Psychological dependence on alcohol can result in several issues including depression, anxiety, and interference with work and social life, among others.
Those struggling with addiction to alcohol often push away their families, friends, and loved ones, making them feel alone and isolated. This, in turn, makes it harder for them to seek help so they end up drinking even more in a misguided attempt to hide from or forget their sorrows.
Left untreated, an addiction to alcohol can not only result in health problems but also adversely affect an individual's family.
We believe everyone has the ability to recover from addiction.
Our drug and alcohol rehab in KY is on a mission to truly make a lasting impact on those affected by the disease of addiction in Kentucky, and beyond.
I HIGHLY recommend allowing RAC to provide the care and tools for your lifelong sobriety. I love every individual there for giving me a new lease on life!
I had a very nice time. Community and staff are fantastic, beyond what was expected. I had lots of eye opening talks, learned recovery strategies, and had lots of fun with other people just like me. I am excited to move forward to another one of their programs!
I absolutely LOVED RAC, and all of the staff. I was absolutely terrified to go to rehab. But it has been such a warm and welcoming experience. Starting with my detox, all of the staff and nurses made sure of it my needs were met. The ARPN has been a God send. She makes sure you're comfortable. I would recommend RAC to anyone who is ready to get the help they so much deserve.
The Robert Alexander center is wonderful place to recover from drugs and alcohol the detox portion of my recovery here was amazing I felt comfortable at all times. When I moved over to the residential side the group therapy and the individual therapy both did wonders for my self confidence and self worth. This place is a 10 out of 10 for anyone wanting to recover from drugs
My name is Jeff upon coming here you will feel anxious and worried about where you're going and what you're getting into. However you will be more than pleasantly surprised because the staff and other residence are great, the education you will get is outstanding and helpful. Just absorb it all and you will be better. Do not ama after a few days because it's not your thing because it's not your thing, it will become your thing if you let it. Good luck.
HOW WE HELP TREAT ALCOHOLISM IN KENTUCKY
Alcohol Treatment Options in Kentucky at the Robert Alexander Center for Recovery
What is a Partial Hospitalization Program?
There are many different alcohol treatment programs in Kentucky. These range from the 12-step programs to inpatient, and outpatient programs.
A partial hospitalization program (PHP) for alcohol addiction is a form of outpatient treatment that offers a more structured and intensive treatment regimen than typical outpatient programs. Those enrolled in a PHP are expected to adhere to a very structured schedule that includes several hours of therapy and skill-building treatment services every day. They have to commit to attending these sessions for about 4-6 hours daily, 3-5 days a week, Monday through Friday. The treatment takes place during the day and individuals are free to go back home each night.
PHPs offer in-depth treatment for behavioral health issues and are ideal for those who don't need 24-hour supervision but still require a high level of support. These programs are also suitable as a step down from inpatient programs as individuals gradually ease themselves back into their daily lives.
What is Intensive Outpatient Treatment?
One of the most effective treatment programs offered here at the Robert Alexander Center for Recovery is the Intensive Outpatient Program (IOP). This is a good alternative for those with alcohol addiction who don't need intensive care and can maintain relative stability during the rehab and recovery process. It requires a highly motivated person to not only attend the therapy sessions but also handle the responsibility of balancing their treatment with their daily lives.
IOP balances the structured treatment you would find in a residential treatment facility with the flexibility that's typical of outpatient rehab programs. This program is ideal for those transitioning from partial hospitalization or inpatient alcohol rehab. At the end of the day, clients get to go back to their respective homes, although some IOPs facilitate accommodation at sober living homes run by the treatment facilities.
Intensive outpatient treatment programs for alcohol addiction provide clients with some autonomy to keep living their lives. The therapy sessions are run about 3 days each week for about 2-4 hours each day. Some IOPs even offer sessions in the evenings or during the weekends to accommodate their clients' busy schedules.
Outpatient Alcohol Addiction Programs
Since alcoholism affects people differently, it makes sense to have different treatment programs to cater to this. Those with severe alcoholism and withdrawal symptoms are often referred to residential treatment centers or inpatient programs. Those with mild or moderate alcoholism, on the other hand, do well in outpatient treatment programs.
Here at the Robert Alexander Center for Recovery, we structure our outpatient alcohol addiction treatment program according to the best practices in the industry. Clients are admitted to this program after a thorough assessment carried out by one of our doctors and therapists. This helps to determine the level of care an individual requires as well as help plan an individualized treatment plan, specific to their needs.
When it comes to outpatient treatment programs, clients have scheduled visits to the treatment facility of their choice. During these visits, they get to participate in group and individual counseling as well as alcohol education and relapse prevention sessions. At the end of the day, they go back home and resume their lives.
The outpatient schedule runs for a few hours on certain days of the week. The duration of an individual's stay at the program depends on their progress and can last anywhere from 2 to 9 months. These programs don't typically offer medical detox in Kentucky and refer clients to detox centers if need be.
Overall, outpatient programs are ideal for those who require autonomy, flexibility, and convenience of treatment all at relatively lower costs than an inpatient rehab in Kentucky.
We're Here to Help Kentucky Recover from Addiction.
HEALING FAMILIES & LOVED ONES
The Importance of Family Therapy in Alcohol Addiction​
One of the most effective treatment programs at our alcohol treatment center in Kentucky is family therapy. Involving the entire family in alcohol addiction treatment has been found to have a better outcome in relapse prevention and helping alcoholics remain sober.
Other benefits of family therapy include:
Giving the family a better understanding of alcohol addiction and its effects on behavior. Family members get educated on alcoholism, its causes, and how they can help their loved one get better.
It brings the family dynamics to light. During these therapy sessions, family members are encouraged to share how their loved one's drinking has affected them. Seeing the impact that their alcohol abuse has had on their family sometimes motivates alcoholics to change their behavior for the better.
It leads to improved communication. Those struggling with alcohol abuse aren't the best communicators. Their addiction makes it hard to pay attention to anything else and as a result, their family members tend to hide or ignore their own needs. Family therapy helps to open up lines of communication within the family, helping them learn to articulate their needs, listen to each other, and be supportive.
Family members learn to set healthy boundaries. Spouses taking care of alcoholics often change their behavior to accommodate their loved one's drinking habits. During therapy, they are taught to prioritize their needs as well as set and clarify boundaries.
Family therapy also gives family members a chance to ask questions, voice concerns, and have any issues clarified regarding alcohol addiction. They also provide the therapists with more information about the alcoholic's lifestyle and habits and sometimes monitor their loved one's symptoms for signs of relapse.
We provide evidence-based treatment at our drug & alcohol rehab center in Kentucky.
Here at The Robert Alexander Center for Recovery, we offer safe & effective medical detoxification services.
The residential inpatient program at RAC was designed to treat each client's unique needs when dealing with addiction.​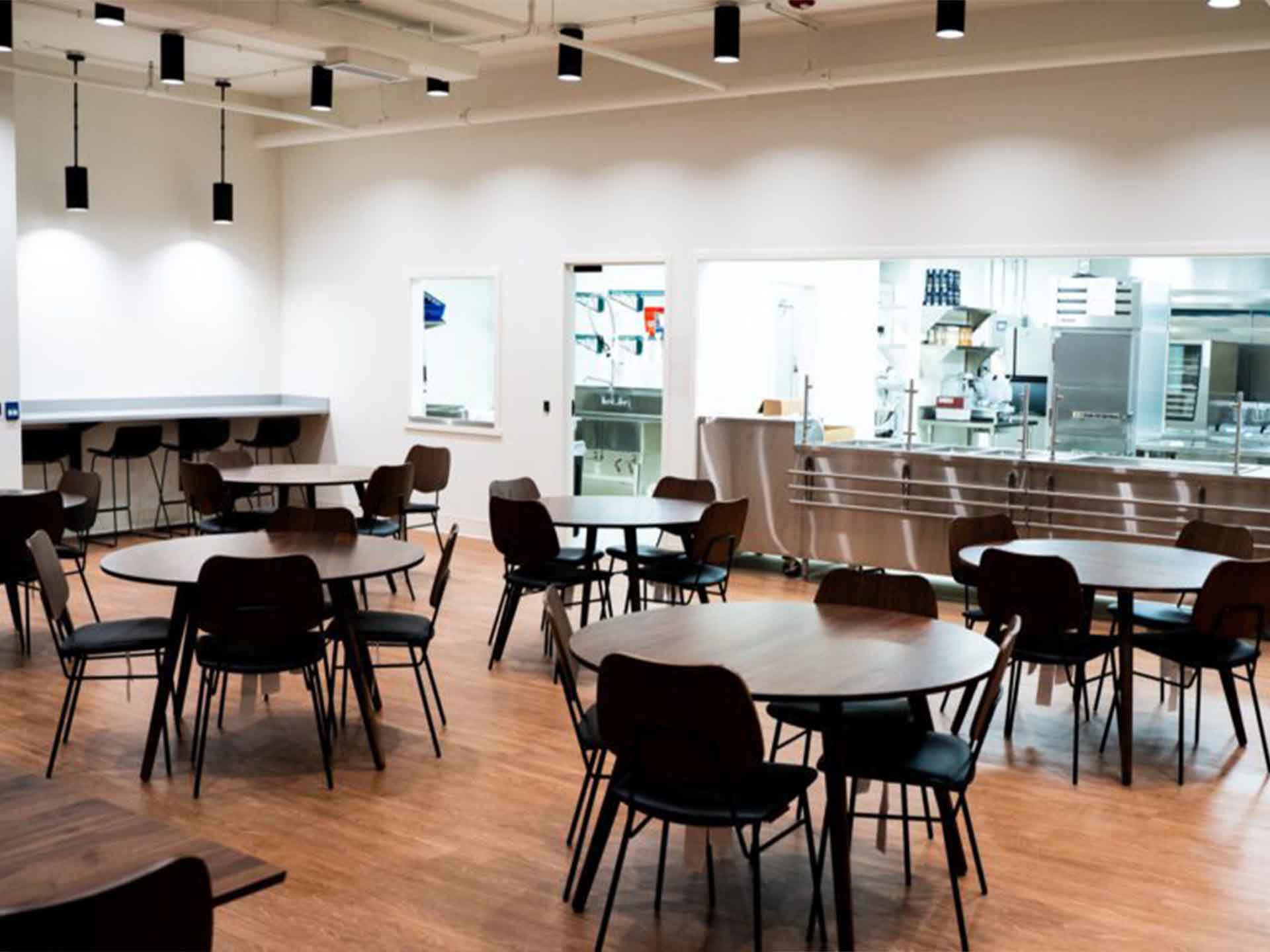 From planning outpatient treatment to sober living, RAC offers clients the tools needed for long-term success in recovery.​
YOU DON'T HAVE TO DO IT ALONE
Find Lasting Sobriety at Our Kentucky Alcohol Rehab Program​
We, at the Robert Alexander Center for Recovery in Kentucky, know just how hard it is to beat alcohol addiction. It can be a long, tiring process that leaves you feeling drained and empty. But you don't have to feel isolated and alone.
Our program is designed to help you get and remain sober. We have a team of qualified and dedicated staff who will work with you to help you identify and change your behavior while educating you about the dangers of alcohol abuse. Our therapists, counselors, doctors, and psychiatrists know first-hand how devastating alcoholism can be and will walk with you every step of your recovery journey.
Additionally, our facility provides a conducive and serene healing environment. Here you'll find all the privacy you need to work on getting your life back on the right track. We also offer clients a range of recreational and holistic treatment options because we believe that recovery should be about the mind, body, and soul. You can take part in as many of these sessions as you wish.
We are ready to help you beat alcoholism. Contact us today at (502) 443-9950 to speak to one of our advisors and find out more about our program.
Ready to Escape Addiction for Good?
Let our drug and alcohol rehab center in Kentucky help you, or your loved one, today. Our dedicated admissions team is standing by 24/7, ready to help you find the solutions that work best for you.