Addiction Treatment For College Students​
Treating addiction among college students encompasses various methods, including cognitive-behavioral therapy, group therapy, and medication-assisted treatment. Certain universities provide dedicated support groups and counseling services tailored to students grappling with addiction. By receiving the appropriate treatment and support, college students can triumph over addiction and attain lasting success in all aspects of life. Reach out to the Robert Alexander Center now to explore our specialized addiction treatment program for college students.
INTRODUCTION TO COLLEGE STUDENT SUBSTANCE ABUSE TREATMENT
What Does Addiction Treatment Look Like For College Students?
Experimenting with drugs and alcohol during college has become an accepted part of the college experience. With films and television shows glorifying alcohol and drug use, we have come to expect that college students will party. The reality is that drinking and using drugs at college is not as glamorous as we imagine it to be. 
The question then becomes, when is drug and alcohol abuse for college students concerning? If a student finds that their use of drugs and alcohol is having a negative impact on their ability to complete their school work, or if they are missing classes from being hungover, they may benefit from speaking to someone about their use. 
The Robert Alexander Center for Recovery provides college student addiction treatment for the Mt. Washington, KY, area. Please call (844) 328-8406 for more information.
We believe everyone has the ability to recover from addiction.
Our drug and alcohol rehab in KY is on a mission to truly make a lasting impact on those affected by the disease of addiction in Kentucky, and beyond.
I HIGHLY recommend allowing RAC to provide the care and tools for your lifelong sobriety. I love every individual there for giving me a new lease on life!
I had a very nice time. Community and staff are fantastic, beyond what was expected. I had lots of eye opening talks, learned recovery strategies, and had lots of fun with other people just like me. I am excited to move forward to another one of their programs!
I absolutely LOVED RAC, and all of the staff. I was absolutely terrified to go to rehab. But it has been such a warm and welcoming experience. Starting with my detox, all of the staff and nurses made sure of it my needs were met. The ARPN has been a God send. She makes sure you're comfortable. I would recommend RAC to anyone who is ready to get the help they so much deserve.
The Robert Alexander center is wonderful place to recover from drugs and alcohol the detox portion of my recovery here was amazing I felt comfortable at all times. When I moved over to the residential side the group therapy and the individual therapy both did wonders for my self confidence and self worth. This place is a 10 out of 10 for anyone wanting to recover from drugs
My name is Jeff upon coming here you will feel anxious and worried about where you're going and what you're getting into. However you will be more than pleasantly surprised because the staff and other residence are great, the education you will get is outstanding and helpful. Just absorb it all and you will be better. Do not ama after a few days because it's not your thing because it's not your thing, it will become your thing if you let it. Good luck.
We provide evidence-based treatment at our drug & alcohol rehab center in Kentucky.
Here at The Robert Alexander Center for Recovery, we offer safe & effective medical detoxification services.
The residential inpatient program at RAC was designed to treat each client's unique needs when dealing with addiction.​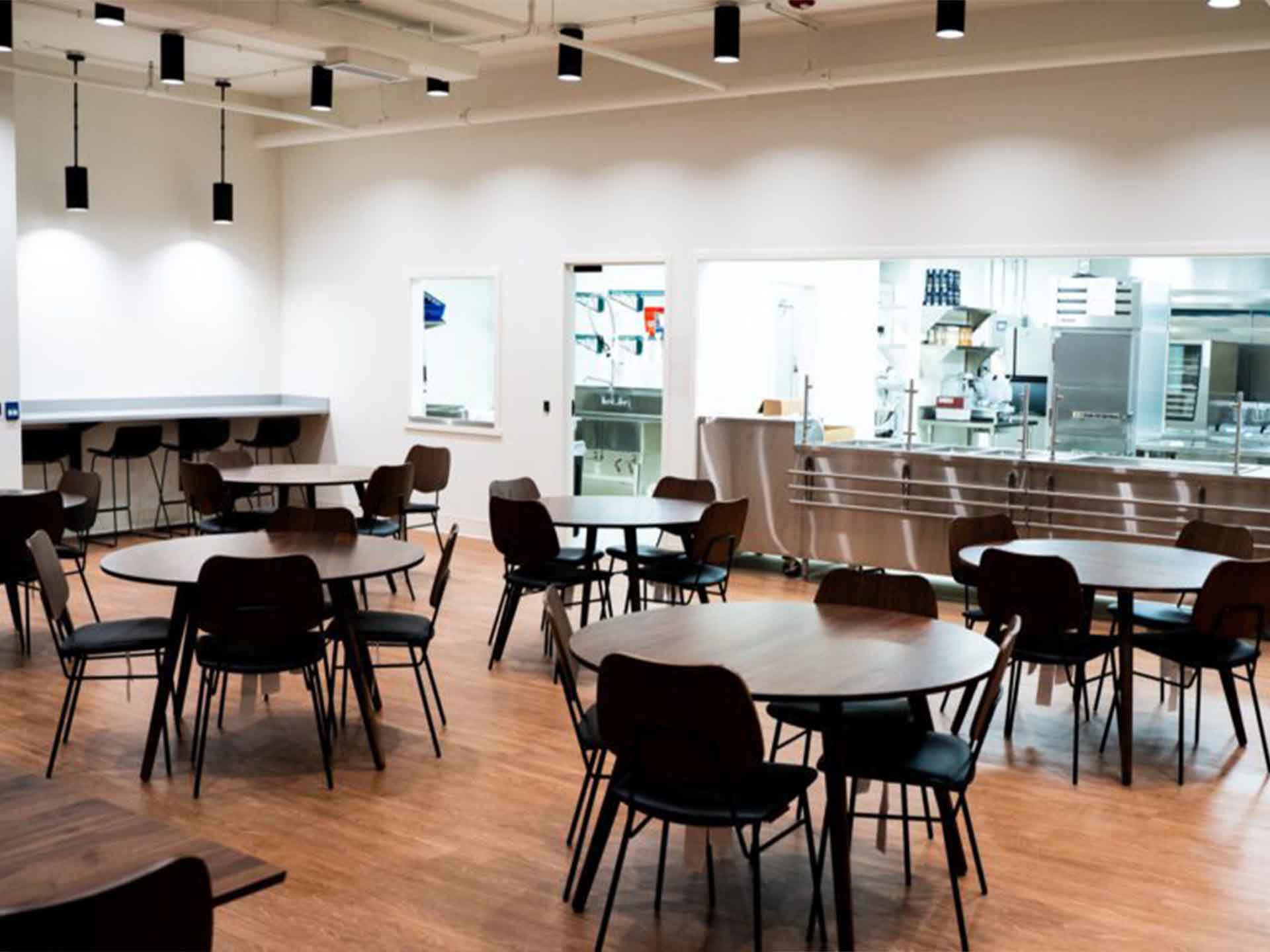 From planning outpatient treatment to sober living, RAC offers clients the tools needed for long-term success in recovery.​
COLLEGE STUDENT ADDICTION RATES
College Student Drug Use Statistic​
The National Institute on Alcohol Abuse and Alcoholism (NIAAA) reports that approximately 9% of full-time students from 18-22 years old met the criteria for an alcohol use disorder in 2019. National surveys have shown that over half of all college students who are between 18 and 22 drank in the previous month. Approximately 33% of those students reported binge drinking. 
Binge drinking is a common occurrence on college campuses, especially when drinking games are being played. Binge drinking is classified as five or more drinks in two hours for men, and four or more drinks within two hours for women. 
Binge drinking can lead to serious health concerns, including alcohol poisoning, motor vehicle accidents, drunk driving arrests, assaults, and other alcohol-related injuries. 
The NIAAA reports that approximately 1,500 college students lose their lives each year from alcohol-related injuries. This includes accidental injuries, alcohol poisoning, and car accidents. 
Research has shown that 1 in 5 college women experience a sexual assault while in college and that alcohol use is commonly a factor in these assaults.
The NIAAA estimates that students who binge drink three times each week are six times more likely to receive a poor grade when compared to their peers who do not binge drink. This could result from being impaired during the test, being hungover at the time of the test, and not spending as much time studying as other students. 
The Robert Alexander Center for Recovery offers Kentucky college student drug rehab programs in the Mt. Washington area. You may call (844) 328-8406 for further information.
Same-Day Admissions Available​
We Work with Most Major Insurance​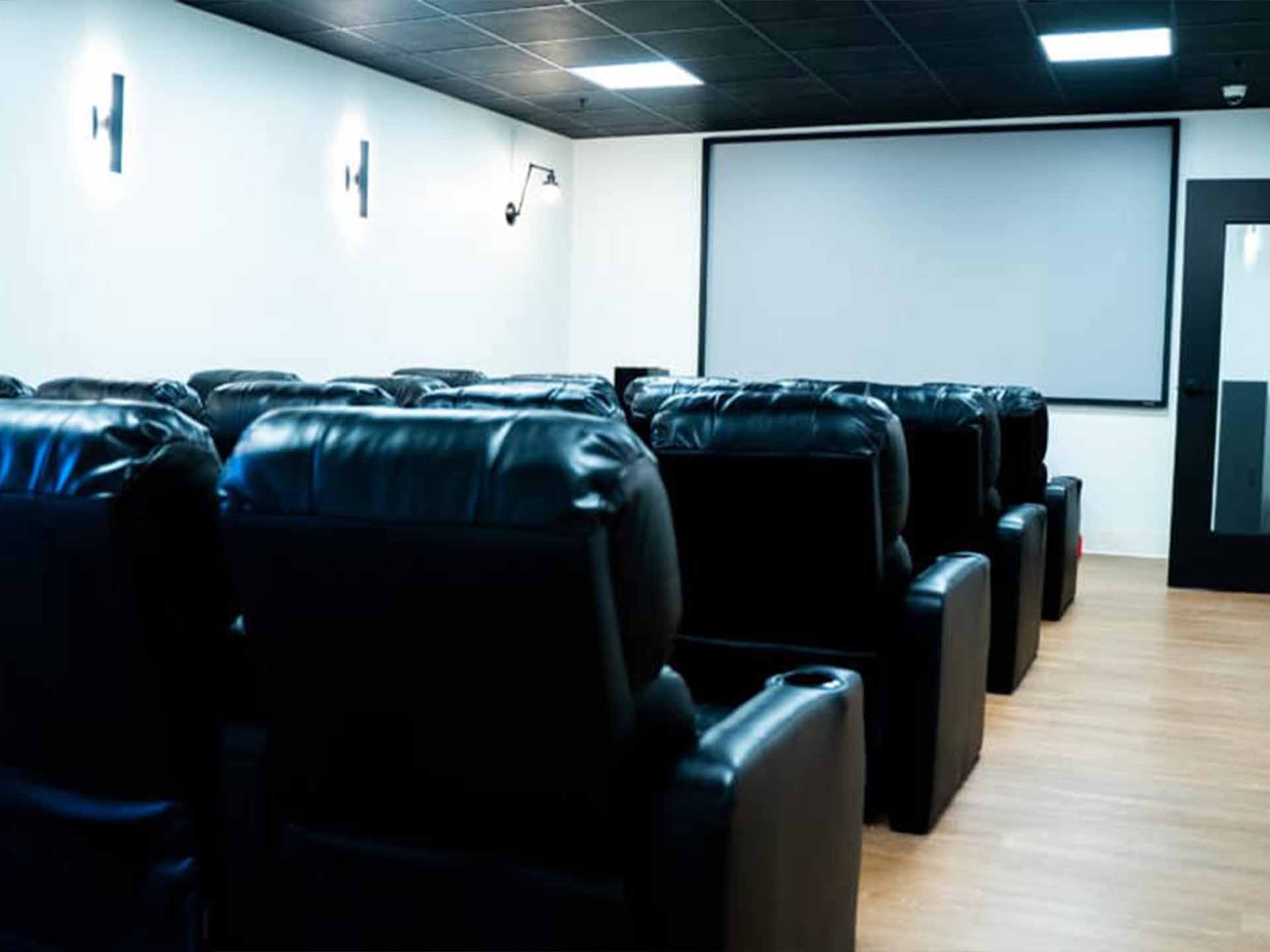 The Robert Alexander Center for Recovery is more than just your typical rehab. Find out more about how our drug rehab in KY can help.
Our brand new, state-of-the-art facility is located on 10 acres of land in Mount Washington. Explore our modern & luxurious rehab center in Kentucky now.
Why is College Student Addiction Common?​
There are several factors that contribute to alcohol consumption on college campuses. We have briefly touched upon the societal norm of drinking while at college. This expectation of college students drinking can contribute to a downplay of their drinking experiences. Poor grades, missing classes, and changes in behavior can easily be explained away by experimenting with alcohol at college. When in reality, these changes can be signs of an alcohol use disorder. Without catching the early warning signs of alcohol and drug abuse, students are more likely to continue struggling with alcohol and drug abuse.
Alcohol and drugs are often easily accessible on college campuses. Whether the alcohol is available at parties or purchased by older students, many find easy access to contribute to their alcohol use. 
Some students find the freedom of being away from home for the first time to be a unique experience. For some, this means learning to navigate their academic responsibilities and their social activities. No matter what home environment a student has had, their beginning years at college are a learning experience. 
The Robert Alexander Center for Recovery provides college student addiction treatment at a Kentucky rehab center. You can speak with a representative by calling (844) 328-8406 today.
We're Here to Help Kentucky Recover from Addiction.
HOW THE ROBERT ALEXANDER CENTER CAN HELP
Why is College Student Addiction Common?​
Thankfully, there has been an increase in the efforts to provide education, assessment, and treatment for college students who may be struggling with alcohol and drug use. This can begin with Resident Advisor, Professors, and the college campus counseling center. 
Some students may benefit from receiving education about the dangers of binge drinking, and the potential consequences that can occur. Rehab for college students would be appropriate for the students who have crossed the line from experimenting with drinking to drugs into problematic use. 
College student addiction treatment programs resemble usual drug and alcohol rehab programs. This can include detox, inpatient rehab, intensive outpatient treatment, and outpatient treatment. 
For students who choose to go to a detox and inpatient treatment program, it may be necessary to take a temporary leave of absence to engage in treatment. While you are engaged in a treatment program, you will likely be living at the treatment facility, engaging in programming throughout the day. This would make attending classes and completing your work nearly impossible.
College student rehab programs typically include specialized programming designed for college students. This can include discussing how to cope with the stress of being a student and navigating social situations that could involve alcohol. This programming is usually built into the addiction treatment program offered at the treatment facility.
The Robert Alexander Center for Recovery is a rehab for college students in the Mt. Washington area of Kentucky. For further information, please call (844) 328-8406.
Insurance can help pay for rehab.
We Work with Most Major Insurance Providers
How to Find Addiction Treatment for College Students​
Several resources are available to college students that can help them find addiction treatment. One of which would be the college counseling center. When we think about the prevalence of alcohol and drug use on college campuses, it is not surprising that the college counseling center would have information about local treatment providers. 
They would be able to talk to you about the various levels of care available in your area and talk about what they feel you may be needing at that time. If there are not any local addiction treatment providers, the counseling center should be able to help you find options available to you.
A second resource that college students can use to find treatment programs would be their insurance providers. A concern that oftentimes comes to mind when looking for treatment is the cost, so talking to your insurance provider about in-network providers can help you get a better idea of what you would be financially responsible for.
This can easily be done by calling the number on the back of your insurance ID card, or by logging into their website. Each plan is different, so it would be necessary to talk about what treatment options they cover. 
If you are a college student in the Mt. Washington area of Kentucky, you should consider treatment with us at the Robert Alexander Center for Recovery. We are able to provide you with various levels of care, which means that we can tailor your treatment to your needs. This also allows you to progress through our different levels of care seamlessly. 
We offer a detoxification program, a Kentucky inpatient drug and alcohol rehab program, a partial hospitalization program, an intensive outpatient program, outpatient treatment programing, aftercare treatment, and family programming. This simply means that we are able to provide you with thorough care, despite the level of your alcohol and drug abuse
As a loved one's addiction worsens, individuals often neglect family and friends out of guilt or shame, or because they are too intoxicated. They are also more likely to spend time with others who are also abusing substances. If you are seeing signs like these, as well as physical and personality changes, it is time to get help.
Ready to Escape Addiction for Good?
Let our drug and alcohol rehab center in Kentucky help you, or your loved one, today. Our dedicated admissions team is standing by 24/7, ready to help you find the solutions that work best for you.