Cocaine Addiction Treatment Center​
Robert Alexander Center's Cocaine Addiction Treatment Program
UNDERSTANDING SUBSTANCE ABUSE
An Introduction to Addiction
Cocaine addiction is a complex issue that affects individuals from all walks of life. It is a chronic and often relapsing brain disease that is characterized by compulsive drug seeking and use, despite the harmful consequences.
Some of the factors that contribute to cocaine addiction include genetics, environment, and behavior. Individuals who have a family history of addiction, have experienced trauma or abuse, or struggle with mental health issues are at a higher risk of developing a cocaine addiction.
Symptoms of cocaine addiction include intense cravings, mood changes, social and financial problems, and physical changes such as weight loss and sleep disturbances.
It is important to seek professional help if you or someone you know is struggling with a cocaine addiction. Effective treatments include behavioral therapies, medications, and support groups. With the right help and support, recovery is possible. These treatment plans are all possible at the Robert Alexander Center. Reach out today for further information on how you can begin sobriety with the help of our loving facility.
We believe everyone has the ability to recover from addiction.
Our drug and alcohol rehab in KY is on a mission to truly make a lasting impact on those affected by the disease of addiction in Kentucky, and beyond.
I HIGHLY recommend allowing RAC to provide the care and tools for your lifelong sobriety. I love every individual there for giving me a new lease on life!
I had a very nice time. Community and staff are fantastic, beyond what was expected. I had lots of eye opening talks, learned recovery strategies, and had lots of fun with other people just like me. I am excited to move forward to another one of their programs!
I absolutely LOVED RAC, and all of the staff. I was absolutely terrified to go to rehab. But it has been such a warm and welcoming experience. Starting with my detox, all of the staff and nurses made sure of it my needs were met. The ARPN has been a God send. She makes sure you're comfortable. I would recommend RAC to anyone who is ready to get the help they so much deserve.
The Robert Alexander center is wonderful place to recover from drugs and alcohol the detox portion of my recovery here was amazing I felt comfortable at all times. When I moved over to the residential side the group therapy and the individual therapy both did wonders for my self confidence and self worth. This place is a 10 out of 10 for anyone wanting to recover from drugs
My name is Jeff upon coming here you will feel anxious and worried about where you're going and what you're getting into. However you will be more than pleasantly surprised because the staff and other residence are great, the education you will get is outstanding and helpful. Just absorb it all and you will be better. Do not ama after a few days because it's not your thing because it's not your thing, it will become your thing if you let it. Good luck.
HOW TO KNOW IF SOMEONE IS ADDICTED
Signs & Symptoms of Cocaine Addictions ​
During the early stages of addiction, the signs and symptoms of cocaine addiction may not be easily noticed. Initially, the impacts cocaine has on the body and brain are mild. Despite this, it is essential to understand what the signs and symptoms of cocaine addiction may look like so you can help a friend or loved one seek early treatment at a cocaine rehab to overcome cocaine addiction. One does need to use cocaine for a long to experience the physical and psychological effects related to its use. When someone uses cocaine, there may be immediate effects that are visible to others. These may include:
Sniffling or runny nose
Changes in appetite
Dilated pupils
Increased happiness or social behavior
Paranoia
Abnormally high energy levels
Excitability
Improved concentration
These symptoms occur immediately after use but do not last long. Often, short-term symptoms of cocaine use will begin to subside within thirty minutes. Because the effects of cocaine are so short-lived many, who crave the feeling of the drug products will continue to use higher and more frequent doses to keep the high going. In more significant and frequent amounts, cocaine becomes even more dangerous as the risk of overdose and overdose-related death rises dramatically.
We're Here to Help Kentucky Recover from Addiction.
LONG-TERM COCAINE ADDICTION
Long-Term Signs & Symptoms of Cocaine Addictions ​
Continued cocaine use leads to harmful and often irreversible effects on the brain and body systems. The severity of the long-term effects of cocaine addiction will vary from person to person. Without treatment, someone who uses cocaine more frequently and at higher doses is more likely to develop potentially life-threatening symptoms and side effects. Regular, long-term cocaine use inevitably leads to physical damage to many vital organs, including the heart, brain, lungs, organs of the gastrointestinal system, and the kidneys and other organs of the renal system. In addition to organ damage, other common effects of long-term cocaine use include:
Chills
Headaches
Confusion
Violent and aggressive behavior (especially when unable to use cocaine)
Sweating
Chills
Elevated blood pressure
Nausea and vomiting
Changes to sleeping patterns
Confusion
Stroke
Seizures
Heart attack
Coma
Death
Because many of the signs and symptoms of cocaine addiction do not present clearly to others until the addiction is severe, it is essential to understand what early cocaine addiction may look like. While each of the above short or long-term addiction symptoms can occur, not all will occur for everyone who uses cocaine. Changes in behavior such as talking about cocaine or seeking ways to get cocaine may be an indicator that an early addiction is developing. Another possible early sign of addiction includes craving and continually seeking to use it despite knowing the harmful consequences that come with its use. Other early signs of cocaine addiction you may notice are, changes in your loved one's behavior, the presence of drug paraphernalia, physical and psychological changes, and the presence of withdrawal symptoms when you or a loved one stop or reduce using cocaine.
Same-Day Admissions Available​
We Work with Most Major Insurance​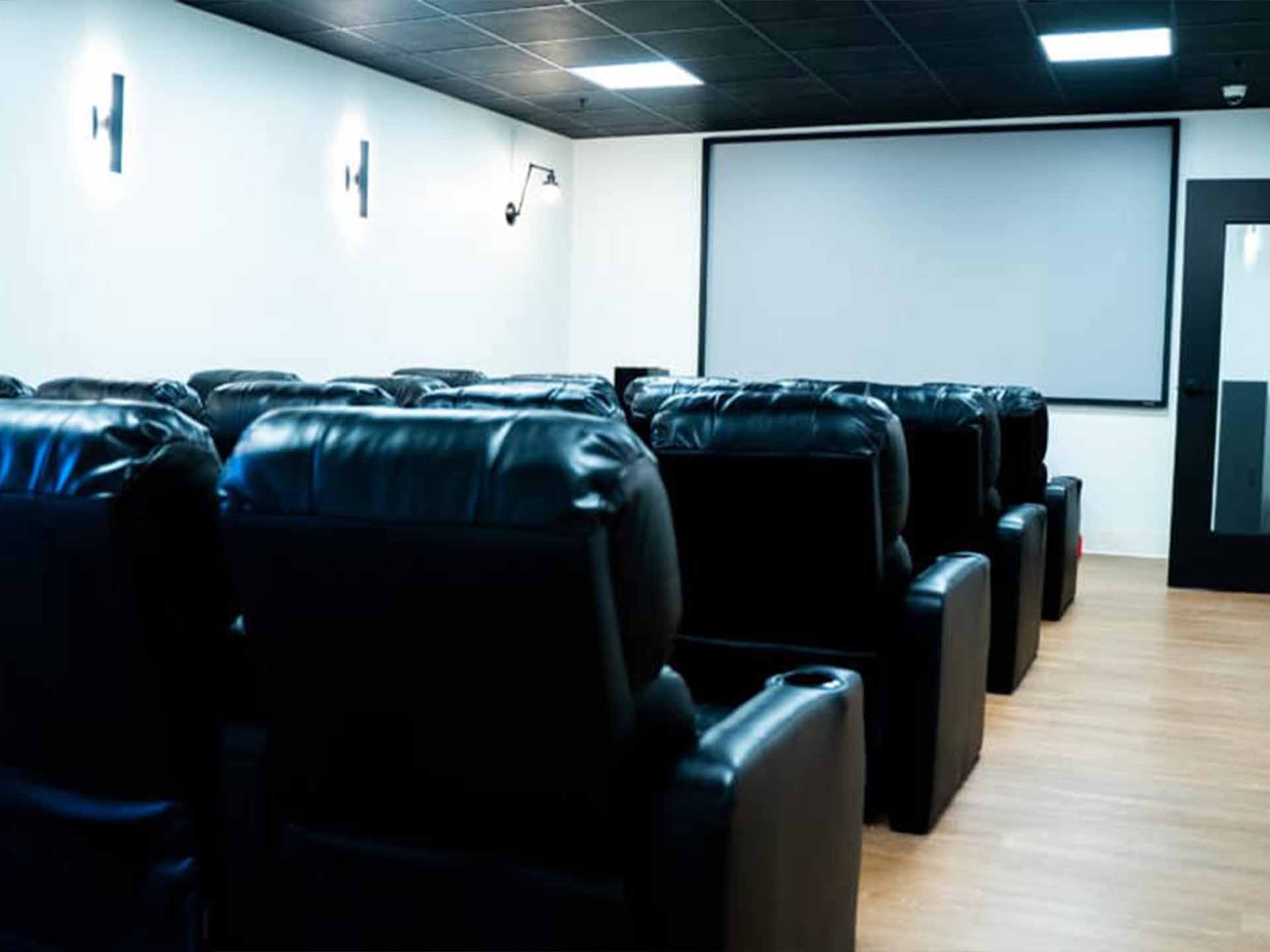 The Robert Alexander Center for Recovery is more than just your typical rehab. Find out more about how our drug rehab in KY can help.
Our brand new, state-of-the-art facility is located on 10 acres of land in Mount Washington. Explore our modern & luxurious rehab center in Kentucky now.
TREATMENT FOR COCAINE ADDICTION
Our Cocaine Addiction Treatment Center ​
The safest and most effective way to overcome cocaine addiction is to seek treatment at a Kentucky cocaine rehab center. If left untreated, cocaine addiction can be fatal. In addition to any of the above side effects of cocaine use, cocaine also has a lasting impact on how the brain produces and releases dopamine. These changes cause cocaine users to believe they need to use cocaine to feel "normal." Unlike opioid or alcohol withdrawal, cocaine withdrawal does not typically produce adverse physical symptoms. However, the intensity and severity of psychological symptoms can vary widely and depend on the person, which may be challenging to manage without treatment support.
At our Kentucky cocaine rehab center, we offer a range of evidence-based treatment models to help you overcome cocaine addiction. The most common treatment used in cocaine rehab programs is cognitive-behavioral therapy (CBT). Cognitive-behavioral therapy encourages the individual to examine negative thoughts and behaviors to help better understand the roots of their addiction and how to change addictive behaviors. Other common treatment interventions include community-based recovery groups such as 12-step programs. Some of the most well-known 12-step programs tailored to help those with cocaine addiction include Narcotics Anonymous and Cocaine Anonymous.
We provide evidence-based treatment at our drug & alcohol rehab center in Kentucky.
Here at The Robert Alexander Center for Recovery, we offer safe & effective medical detoxification services.
The residential inpatient program at RAC was designed to treat each client's unique needs when dealing with addiction.​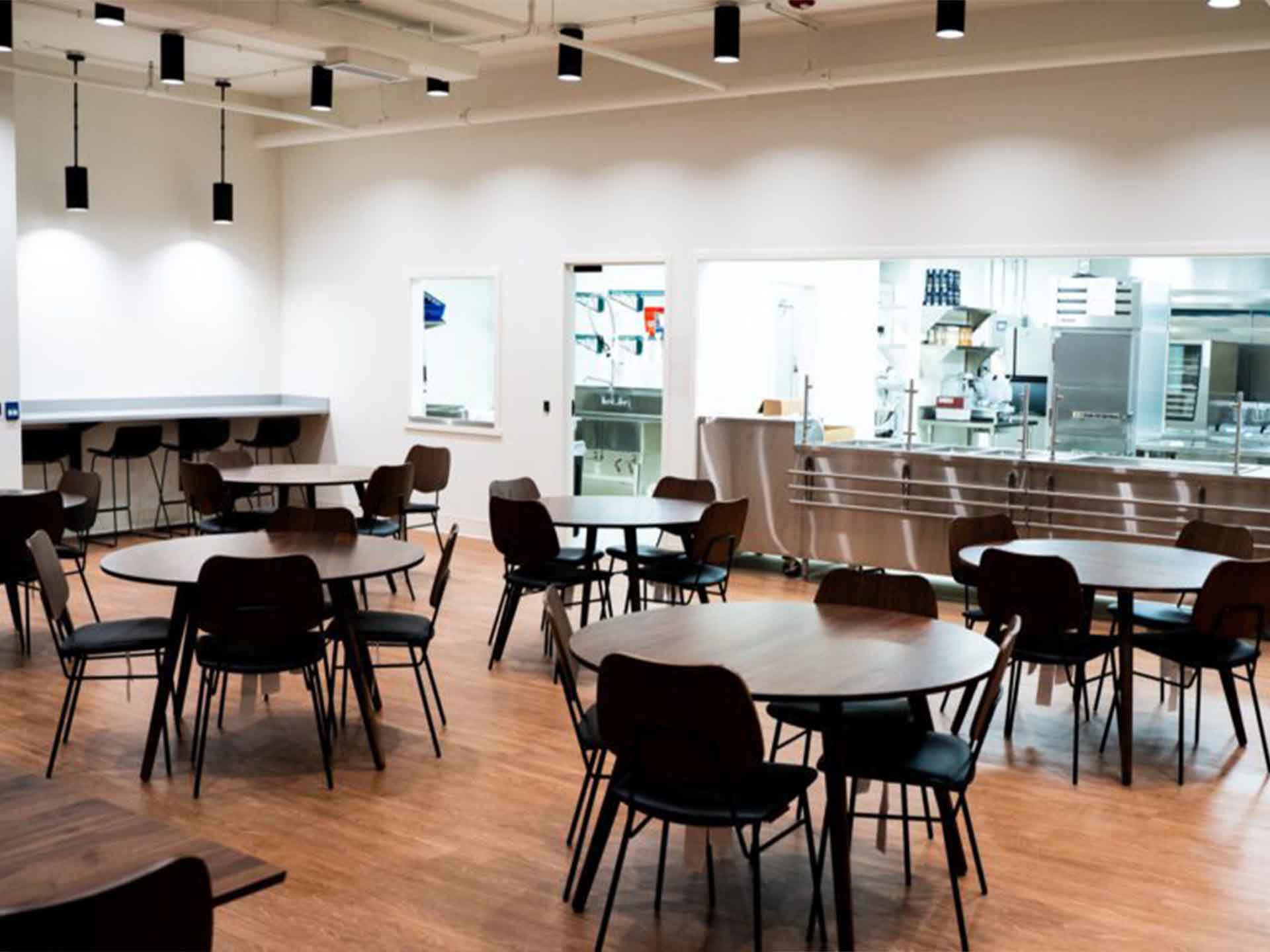 From planning outpatient treatment to sober living, RAC offers clients the tools needed for long-term success in recovery.​
Re-Start Your Life With Our Cocaine Rehab Center in Kentucky ​
Successful cocaine rehab programs combine detox services with comprehensive, evidence-based addiction treatment models in an inpatient treatment setting. Choosing a rehab like Robert Alexander Center for Recovery is vital to ensuring a safe and successful recovery from cocaine addiction. A comprehensive cocaine addiction treatment program at RAC offers the opportunity to learn and practice the tools you need to maintain lasting recovery and freedom from cocaine addiction. When choosing a cocaine rehab, it is essential to choose a program that specializes in cocaine treatment. It is also vital to select a treatment facility equipped to treat other drug addictions and co-occurring mental health conditions. A large percentage of those who struggle with cocaine addiction also use other drugs and often have co-occurring mental health conditions such as depression and anxiety.
If you, or a loved one, struggles with cocaine addiction, seeking help at a professional cocaine rehab program like RAC can help you put addiction in the past. Long-term cocaine use can be dangerous and leads to dramatic changes to your physical and psychological health. Without treatment, these changes may be irreversible and lead to other significant disease processes.
Our team of addiction treatment professionals at our Kentucky cocaine rehab program will work with you to design a treatment program based on your unique treatment needs and goals. We offer a full range of treatment options to help you achieve freedom from cocaine addiction. Throughout your treatment program, our team at Robert Alexander Center for Recovery is here to provide the support and guidance you need to put addiction in the past. If you, or a loved one, are ready to begin your sobriety journey, contact us today to learn how addiction treatment at Robert Alexander Center for Recovery cocaine rehab in Kentucky can help you take the first steps on your journey to freedom from addiction.
Ready to Escape Addiction for Good?
Let our drug and alcohol rehab center in Kentucky help you, or your loved one, today. Our dedicated admissions team is standing by 24/7, ready to help you find the solutions that work best for you.