Our drug abuse treatment center in Kentucky is dedicated to providing evidence-based, high-quality addiction treatment for Kentucky residents, and beyond.
Understanding Substance Abuse
Addiction in Richmond, Kentucky
The opioid epidemic in Kentucky is reaching extreme levels. Over the last 6 years, at least 8,000 people have lost their lives to drug overdose. Fentanyl, heroin, and meth are the most common overdose causes in Kentucky. Additionally, Kentucky ranks in the top states for DUI collisions and deaths. Millions of federal, state, and local dollars have been reallocated to support the opioid epidemic in Kentucky and provide healing for its residents.
The Kentucky State Overdose mortality trends Chart indicates that from the first quarter of 2019 to the last, fentanyl overdoses multiplied by 5. This is before the pandemic and subsequent shutdown that caused a nationwide spike in overdoses and related deaths.
In the CDC's 12-month report from September 2019-2020, nearly 2,000 people lost their lives to overdose in Kentucky. This is a 49% increase over the 2018-2019 12-month report and the highest reported number of people in a single year in the state's history. 
According to Kentucky EMS, Naloxone was administered 13,144 times in 2019. Of this number only 50% had an initial assessment of overdose. This number does not include personally administered Narcan, which is available at over 50 locations in Kentucky.
Kentucky's drug problem is directly impacting the Richmond community. 
Between 2015-2019, 196 overdose deaths have occurred in Madison County. According to the Commonwealth of Kentucky Justice & Public Safety Cabinet, Madison County has the second-highest overdose rate, age-adjusted per capita, 57.62.  
This high number is reflected in the drug/narcotics arrests that happened in Madison County in 2019. There were over 1,900 violations of possession or equipment. From 2018-2019, there were 175 drunk driving accidents in Madison County alone, killing 5 and injuring over 80 people. 
These statistics are overwhelming for a county the size of Madison.
The Madison County board was awarded an additional 20,000 dollars in 2019 for education, Naloxone, and treatment vouchers. The additional support was in response to increasing overdose deaths instead of the decrease that other county's reported in the state. 
According to a Kentucky Health Issues Poll in 2018, 3 in 10 adults in Kentucky know someone with a substance abuse problem, but 44% of those individuals indicated that the afflicted individual did not seek help even though Kentucky has the most drug rehab facilities per capita according to a WalletHub annual study on addiction in the United States.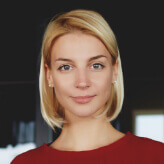 "The team at the Robert Alexander Center helped my son after numerous attempts at recovery. Thanks to their program, our son is coming up on 1 year of sobriety"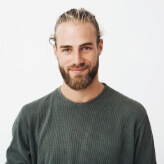 "I am forever grateful to the Robert Alexander Center for Recovery for giving me the opportunity to learn how to recover. My life today is beyond my wildest dreams."
We provide evidence-based treatment for addiction at our drug rehab center in KY.
Here at The Robert Alexander Center for Recovery, we offer safe & effective medical detoxification services.
The residential inpatient program at RAC was designed to treat each client's unique needs when dealing with addiction.
From planning outpatient treatment to sober living, RAC offers clients the tools needed for long-term success in recovery.
How to Know if Someone is Addicted
What to Look For in Addiction Treatment Centers in Richmond, KY
Richmond, KY addiction treatment centers offer many different types of support to their clients. When seeking drug rehab assistance, it is important to know all the facts before selecting a facility. Important considerations include the location and price, type of treatment, style of treatment, specializations, and amenities. By considering each of these factors and selecting the facility that is best for your needs, you can reduce the chances of relapse and develop a support system for recovery.
Location and price are two of the most important factors when it comes to treatment for substance addiction. There are two common options regarding selecting a location for rehab. The first is that you should go to rehab close to home where you are learning to overcome the toxic environment around you as you heal. The second thought is that you should remove yourself from the toxic environment and go as far as you can afford for rehabilitation. Both of these options have merit, but you should also choose the location based on the type of program you are looking to enter. 
Rehab programs in Kentucky vary based on location. They will often offer outpatient, inpatient, residential, partial-day, and aftercare programs. Consider the program that is the correct fit for your lifestyle and meets your needs for addiction recovery. 
When entering addiction treatment, most clients require detox. In some situations that is the only thing they seek in a treatment center. Please note that although detox addresses the physical aspects of addiction, it does not address and heal the emotional component. If you are looking for a more comprehensive holistic healing approach, you should consider finding an addiction treatment center that offers multiple therapies and treatment styles. Through these specializations, clients have the option to select religious or non-religious therapy, evidence-based therapy, alternative therapies, and much more. Comprehensive addiction treatment centers in Richmond will offer individual, group, and family therapy. 
Finally, it is important to consider the amenities that are available to you when you choose a rehab in Richmond, KY. With multiple options, you can find a facility that meets your needs based on your length of stay. Rehabilitation programs range from 30-90 days. It is through this time that amenities like a pool, or spa-like living spaces become crucial. Also, consider if the treatment center is able to meet your dietary needs and offer you the ability to relax through rehabilitation.  
There is a facility near you that meets all of these standards. 
Same-Day Admissions Available
We Work with Most Major Insurance.
The Treatment You Deserve
The Robert Alexander Center for Recovery is a state-of-the-art addiction treatment center in Mt. Washington, KY that offers a premier rehabilitation process that is structured to meet your individual needs. Located an hour and a half west of Richmond, our rehab treatment center offers holistic treatment plans in a spa-like environment to promote healing of the mind, body, and spirit. 
At the Robert Alexander Center (RAC) we challenge the stigmas related to addiction and mental health through our compassionate and caring staff. We understand that addiction impacts each individual differently and create unique treatment plans to battle this complex, relapsing mental illness. 
After an initial evaluation, we offer detox, inpatient, outpatient, partial-day, and aftercare programs to support the needs of our clients. By supporting you through each step of the recovery process, we hope to decrease the likelihood of relapse and support you through your most challenging experience. 
Our doctors and staff have over 20 years experience supporting clients with both drug and alcohol addiction. We treat codependency and trauma, support medication management, and even work with our dual-diagnosis clients to help them manage multiple mental health issues. With the goal of sober life in mind, we treat the root causes of addiction. Through this process, we work through PTSD and abuse to help our clients develop coping strategies and healthy outlets. 
With both evidence-based treatment options and creative arts therapies, we are able to combine the traditional with the alternative to create holistic healing. Our person-centered approach to healing means that each client has an individualized plan created to meet their needs. We offer a 12-step program, religious or non-religious therapy, psychological testing, intervention, and medical detoxification. By supporting the development of a solid foundation, our clients are able to start building the life they want. With our alternative creative arts and movement therapies, our clients are able to express their feelings through multiple mediums and release their stress through movement and not just in therapy.
In an LGBTQ+ friendly environment, we offer multiple luxury amenities. Spa-like gendered housing, with large rooms and bathrooms, offers the ability for introspection and relaxation. The onsite kitchens turn out chef-made meals and are conscious of each individual's dietary needs. Our in-house spa offers chiropractic care and massage therapy. 
Robert Alexander Center is located in Mt. Washington, just under 40 min southeast of the center of Louisville, KY. Local to the Richmond area, our treatment facility is surrounded by green open space to offer a free feeling of outdoor healing. It is close enough to Richmond yet removes you from immediate toxic environments that a local treatment center could not. 
Let us support your goal of a sober life. Our person-centered approach to healing means that we are ready to support you at any step in the rehabilitation process and walk through the journey to sobriety.
Always available, the compassionate and caring individuals at RAC are ready to help you take the first steps to recovery. Addiction is an isolating mental health disorder that impacts the individual, their family and friends, and the community. We are here to tell you that you are not alone in this fight. 
Insurance can help pay for rehab.
We Work with Most Major Insurance Providers
What to Expect at the Robert Alexander Center
Our Richmond, KY Inpatient Drug Rehab
By combining our evidence-based practices with new and alternative therapies, we are ready to battle addiction with you. We offer detox, inpatient, intensive outpatient, and aftercare programs to support you every step of the way.  
Through individual, group, and family therapy, our experienced and patient clinicians are ready to facilitate the development of a support system, coping mechanisms and self-forgiveness. 
We've successfully created an environment for holistic healing, we look forward to supporting you on your journey to a sober lifestyle.
Call: 1-502-443-9950
Ready to Escape Addiction for Good?
Let our drug abuse treatment centers in Kentucky help you, or your loved one, today. Our dedicated admissions team is standing by 24/7 ready to help you find the solutions that work best for you.