30-Day Drug Rehab Program
If you or a loved one is struggling with addiction, the Robert Alexander Center's 30-day rehab program is worth considering. The program is designed to provide intensive support and treatment for individuals who are committed to overcoming addiction and achieving long-term recovery. The center offers a wide range of evidence-based therapies and interventions, including individual and group counseling, cognitive-behavioral therapy, and holistic treatments like yoga and meditation.
CONTINUED TREATMENT FOR SUBSTANCE ABUSE
Introduction to 30-Day Drug Rehab Programs ​
For someone struggling with addiction, a rehab program may be necessary for early recovery. By choosing to go to a 30-day inpatient rehab program, you're giving yourself a safe place to stop using, time to let your body adjust to not using, and an opportunity you learn about addiction and recovery. Most people going into a rehab program will need to go through some form of a detox program first to safely cleanse their bodies of any substances they have been abusing.
You will find that rehab programs can vary in length for several reasons. A relevant factor for many individuals is the cost. Insurance programs have varying coverage options, leaving you responsible for part of the cost. This is, understandably, an essential factor to consider.
Another factor that can influence the length of a program would be the severity of the addiction and any other mental health concerns that may be present. An individual who has a history of trauma, for example, may need to receive treatment for their trauma while receiving addiction treatment. Someone may benefit from a more extended treatment program if they recently completed a rehab program and relapsed shortly after.
We believe everyone has the ability to recover from addiction.
Our drug and alcohol rehab in KY is on a mission to truly make a lasting impact on those affected by the disease of addiction in Kentucky, and beyond.
I HIGHLY recommend allowing RAC to provide the care and tools for your lifelong sobriety. I love every individual there for giving me a new lease on life!
I had a very nice time. Community and staff are fantastic, beyond what was expected. I had lots of eye opening talks, learned recovery strategies, and had lots of fun with other people just like me. I am excited to move forward to another one of their programs!
I absolutely LOVED RAC, and all of the staff. I was absolutely terrified to go to rehab. But it has been such a warm and welcoming experience. Starting with my detox, all of the staff and nurses made sure of it my needs were met. The ARPN has been a God send. She makes sure you're comfortable. I would recommend RAC to anyone who is ready to get the help they so much deserve.
The Robert Alexander center is wonderful place to recover from drugs and alcohol the detox portion of my recovery here was amazing I felt comfortable at all times. When I moved over to the residential side the group therapy and the individual therapy both did wonders for my self confidence and self worth. This place is a 10 out of 10 for anyone wanting to recover from drugs
My name is Jeff upon coming here you will feel anxious and worried about where you're going and what you're getting into. However you will be more than pleasantly surprised because the staff and other residence are great, the education you will get is outstanding and helpful. Just absorb it all and you will be better. Do not ama after a few days because it's not your thing because it's not your thing, it will become your thing if you let it. Good luck.
We provide evidence-based treatment at our drug & alcohol rehab center in Kentucky.
Here at The Robert Alexander Center for Recovery, we offer safe & effective medical detoxification services.
The residential inpatient program at RAC was designed to treat each client's unique needs when dealing with addiction.​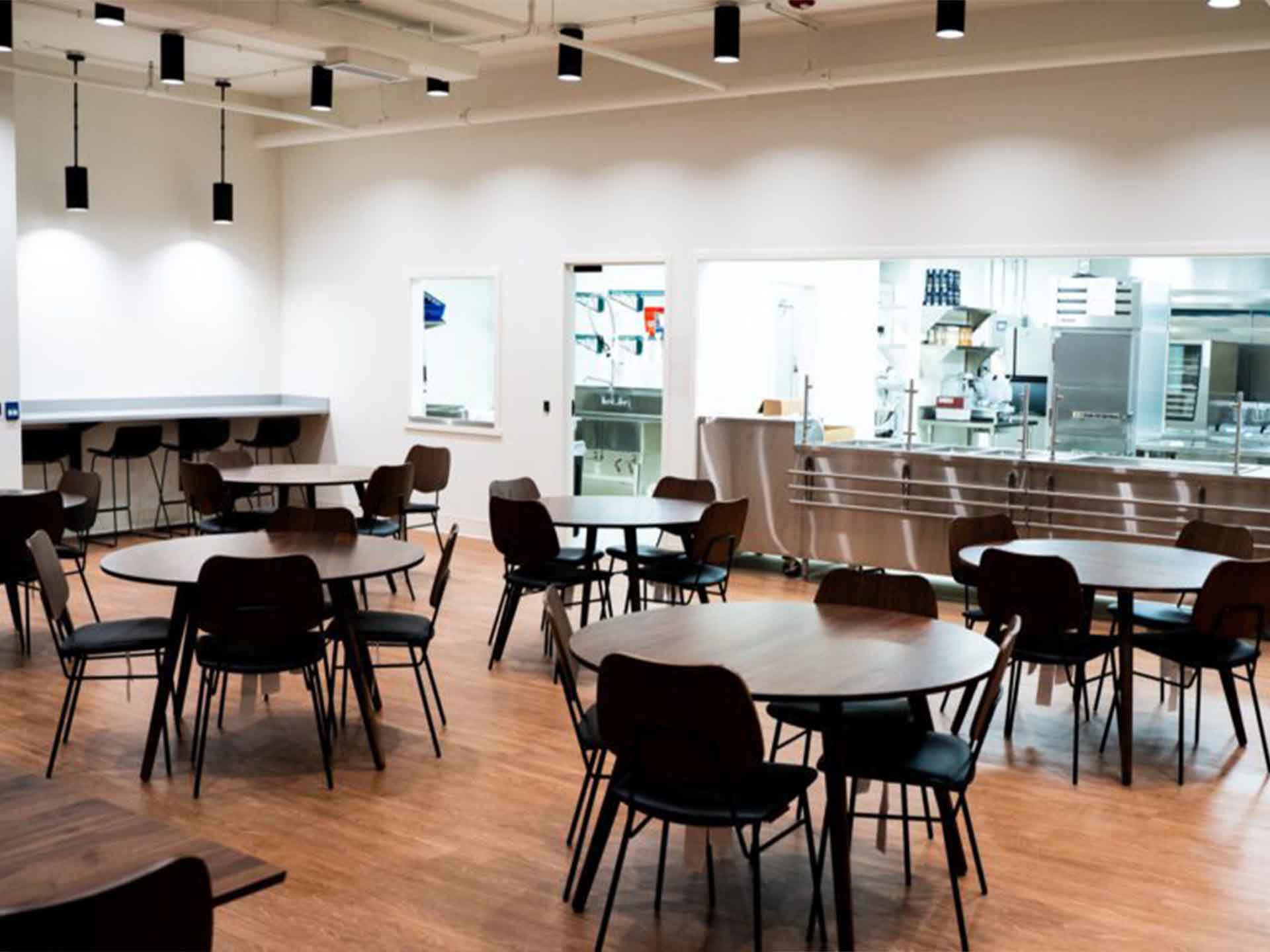 From planning outpatient treatment to sober living, RAC offers clients the tools needed for long-term success in recovery.​
UNDERSTANDING OUTPATIENT TREATMENT
Why Does the Length of the Program Matter?​
Most addiction treatment programs offer a standard 30-day drug rehab program. Four weeks gives you an acceptable length of time away from your home environment to work on yourself. 
Inpatient rehab programs in Kentucky are typically quite structured. This allows the program to give you the most out of your time. While residing at the treatment center, you will be engaging in various treatment methods, including group therapy, individual therapy, and potentially alternative therapy options. 
30-day rehab programs also work to introduce healthy coping skills and enjoyable activities. You should have free time allotted into your schedule to try using new leisure activities. When we are inactive in addiction, we rarely have leisure activities that do not involve drugs or alcohol. Since downtime is inevitable, we need to work to find new leisure and enjoyable activities that we can enjoy in our recovery.
A 30-day drug rehab program will likely encourage you to attend self-help groups such as Alcoholics Anonymous and Narcotics Anonymous. Meetings such as these can provide you with a sense of support as well and show you that recovery is possible. In these meetings, you will meet like-minded individuals who can relate to your experiences. Meetings can also offer you an opportunity to have responsibilities such as setting up chairs or the coffee area, which can help you become accountable for your actions.
Same-Day Admissions Available​
We Work with Most Major Insurance​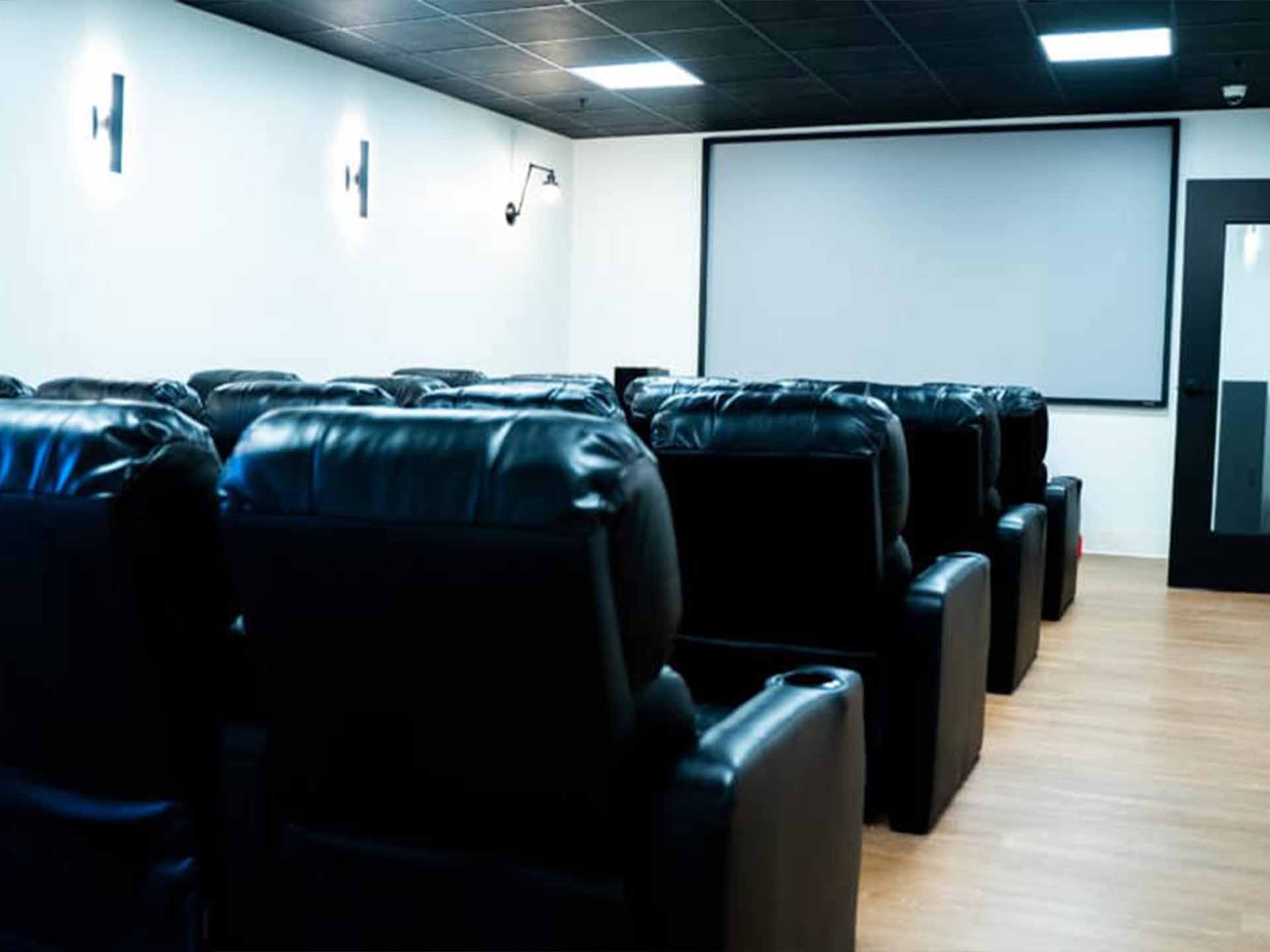 The Robert Alexander Center for Recovery is more than just your typical rehab. Find out more about how our drug rehab in KY can help.
Our brand new, state-of-the-art facility is located on 10 acres of land in Mount Washington. Explore our modern & luxurious rehab center in Kentucky now.
EXPERT ADDICTION TREATMENT IN KENTUCKY
Why Choose a 30-Day Inpatient Rehab​
With all the treatment options available, you may find yourself wondering if it is the right fit for you. Let's look at some of the reasons you might choose a 30-day inpatient rehab program.
Many professionals believe that four weeks gives you a solid foundation for the beginning of your recovery. These four weeks typically include a medically supervised detox in addition to the therapy and psychoeducation you will receive.
Four weeks away from home can give you enough time and space to collect your thoughts and determine how to move forward before returning home. For some, this may include family or marriage therapy. Family and marriage therapy can help you, and your loved ones figure out how to move forward in a way that works for everyone.
This time away from home also gives you time to reflect on changes that you can make in your home environment. This may include distancing yourself from acquaintances you used to drink with, friends who may be in active addiction, recognizing places you should avoid, and things that should be removed or changed about your home.
Before leaving a 30-day drug rehab program, your counselors will work with you to identify potential barriers you may face and help you develop a plan to return home. Our main goal in rehab programs is to help you gain the tools necessary to have a healthy recovery.
Insurance can help pay for rehab.
We Work with Most Major Insurance Providers
We're Here to Help Kentucky Recover from Addiction.
EXPERT ADDICTION TREATMENT IN KENTUCKY
RAC's 30-Day Drug Rehab Programs ​
At our drug rehab in Kentucky, we are able to cater addiction treatment to your individual needs. We start by meeting with you and learning more about you and your struggle with alcohol and drugs. Together, we will determine which of our programs is the best fit for you. We offer several different addiction programs, so we are certain we will find one that would help you. 
We have an onsite detox program. Our program allows you peace of mind with 24/7 medical supervision. Misuse of drugs and alcohol can lead to physical dependency, which causes withdrawal when you stop using. Withdrawal from certain substances, such as alcohol, can have dangerous effects, which is why we offer attentive and competent medical supervision during this process. Detox will likely be uncomfortable; our staff will work with you to help make you as comfortable as possible. There is a seamless transition from our detox program to our residential inpatient programs.
Our Residential Inpatient programs offer comfortable living arrangements so you can focus on your recovery journey during the day by engaging in evidence-based addiction treatment with our trained Mental Health Professionals. Our program will vary in length, depending on your particular needs. We offer a 30-day drug rehab program, a 60-day drug rehab program, and a 90-day drug rehab program.
Our inpatient treatment programs can be modified to your needs. If you are in need of mental health treatment in addition to your addiction treatment, our staff would be able to address these concerns. We offer specialized groups such as a group for men and women. We are an LGBTQ+ friendly environment and believe that everyone is deserving of kindness and compassion.
We offer a Partial Hospitalization Program, commonly referred to as a PHP. With PHP's, you stay at your home in the evenings and come to the treatment center typically five days per week for 6 to 8 hours per day. The material covered in these programs is similar to that of the inpatient programs, which explains the length of the days. 
We offer an Intensive Outpatient Program. We typically recommend that you consider part taking in this program after completing an inpatient program so that we can support you when you first return home. This program often serves as a nice bridge between inpatient and outpatient services. Many find returning home to be a difficult transition and benefit greatly from the additional support. Our IOP program is determined case by case and typically includes 15-25 hours of group therapy and one hour of individual therapy. This program allows you to stay at your house during the evenings and come to the treatment center for programming. 
Our Outpatient treatment usually involves group and individual therapy. We tailor your treatment schedule to your needs and your availability to get to treatment. Outpatient programs will vary in length. Many find the sense of support offered valuable during their first year of recovery. Our staff is able to address any mental health concerns you may have in addition to your addiction.
After completion of our outpatient program, we offer an After Care program, which allows you to still engage in group therapy for support on a much smaller scale. This program works great for individuals who wish to remain connected after completing Outpatient treatment. 
Lastly, we offer a Family Program. Addiction impacts more than the individual struggling with alcohol or drugs. Family members are impacted as well and deserve time and support to work through their own experiences so that the family, as a whole, can begin to navigate what life looks like after treatment. 
If you are worried about yourself, or someone you love, we invite you to call us at (844) 328-8406. We would be happy to answer any questions you may have about our programs and see where we can help you.
Ready to Escape Addiction for Good?
Let our drug and alcohol rehab center in Kentucky help you, or your loved one, today. Our dedicated admissions team is standing by 24/7, ready to help you find the solutions that work best for you.