Aftercare, Continuing Recovery ​
At the Robert Alexander Center, we believe that everyone deserves the opportunity to unlock a brighter future, and we're honored to be a part of your journey towards a fulfilling, sober life. Our team of professionals is dedicated to helping you build the skills and confidence needed to navigate any challenges that come your way. With our aftercare program, we'll continue to be a resource and guide for you long after treatment ends, ensuring you are equipped with the tools to maintain a healthy, fulfilling life in sobriety.
The Robert Alexander Center for Recovery is here to plan for your success after treatment.​
Picture this: your journey through rehab is coming to an end and it feels like a tremendous weight has been lifted from your shoulders. You're thinking that you accomplished something and you walk with your head held higher these days. You're breathing a little easier and feeling a little freer.
And then it hits you: what's next? What happens after rehab?
It's a good question.
But let's back it up a second because here's the thing, that scenario you just read is not how it happens.
You're absolutely not left hanging and left to your own devices once you hit the finish line. The question of what's next is part of the process. You don't finish treatment and just go on your way, back into the harsh world that's teeming with as many triggers as ever.
Nope.
Aftercare is planned for during your treatment and in fact, is a continuation of your recovery journey. Inpatient care is the groundwork and foundation upon which you build a sober life and aftercare is the transition phase that guides you into it at a pace that's comfortable for you.
We believe everyone has the ability to recover from addiction.
Our drug and alcohol rehab in KY is on a mission to truly make a lasting impact on those affected by the disease of addiction in Kentucky, and beyond.
I HIGHLY recommend allowing RAC to provide the care and tools for your lifelong sobriety. I love every individual there for giving me a new lease on life!
I had a very nice time. Community and staff are fantastic, beyond what was expected. I had lots of eye opening talks, learned recovery strategies, and had lots of fun with other people just like me. I am excited to move forward to another one of their programs!
I absolutely LOVED RAC, and all of the staff. I was absolutely terrified to go to rehab. But it has been such a warm and welcoming experience. Starting with my detox, all of the staff and nurses made sure of it my needs were met. The ARPN has been a God send. She makes sure you're comfortable. I would recommend RAC to anyone who is ready to get the help they so much deserve.
The Robert Alexander center is wonderful place to recover from drugs and alcohol the detox portion of my recovery here was amazing I felt comfortable at all times. When I moved over to the residential side the group therapy and the individual therapy both did wonders for my self confidence and self worth. This place is a 10 out of 10 for anyone wanting to recover from drugs
My name is Jeff upon coming here you will feel anxious and worried about where you're going and what you're getting into. However you will be more than pleasantly surprised because the staff and other residence are great, the education you will get is outstanding and helpful. Just absorb it all and you will be better. Do not ama after a few days because it's not your thing because it's not your thing, it will become your thing if you let it. Good luck.
We provide evidence-based treatment at our drug & alcohol rehab center in Kentucky.
Here at The Robert Alexander Center for Recovery, we offer safe & effective medical detoxification services.
The residential inpatient program at RAC was designed to treat each client's unique needs when dealing with addiction.​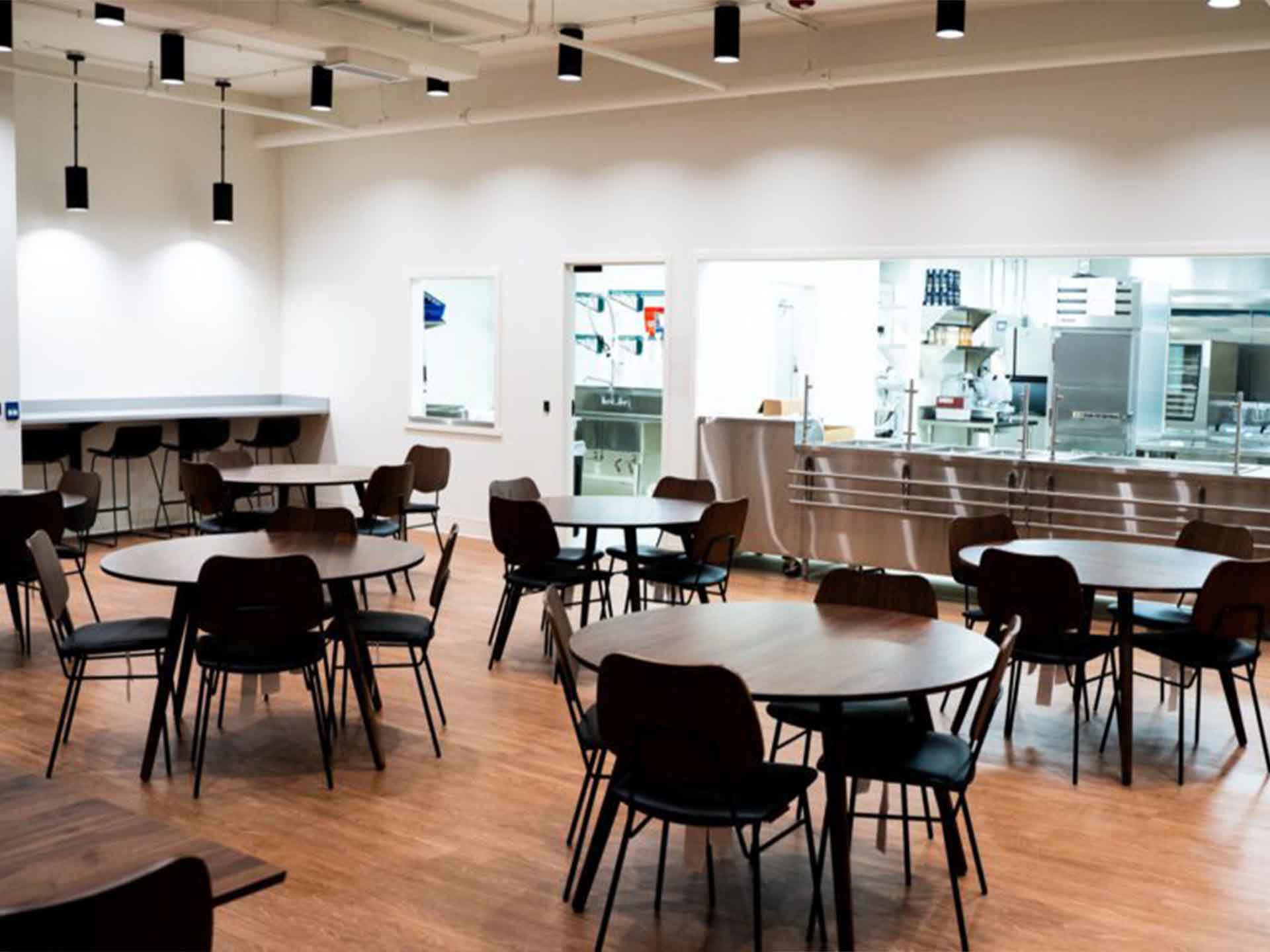 From planning outpatient treatment to sober living, RAC offers clients the tools needed for long-term success in recovery.​
What Happens After Rehab?​
The rest of your life happens after rehab and the maintenance of your sobriety becomes a cherished and rewarding part of it. It's not something that just happens though, recovery is a lifelong process, is what they say, and truer words have rarely been spoken.
But how do you put it into practice?
Well, it starts with preparation, and our aftercare planning service in Kentucky, takes place right where your treatment is happening. They run concurrently in that sense.
What your aftercare path looks like will always be a touch different than someone else's path because again, and we can't stress this enough, a personalized approach is the key to lasting success.
The name of the game for everyone, the umbrella over it all, is the goal of enduring and permanent sobriety that feels effortless.
The key to sobriety isn't necessarily singular but can be a combination of various types of support.
Alumni Programs – Rehab is something that naturally fosters strong connections. Getting to a place where you can open up about your addiction isn't easy and losing contact with the people that helped you get there would be a shame. Alumni programs solve that problem. They allow us to stay in touch with each other and, importantly, maintain the sense of community you had while in rehab.
Outpatient Treatment – After a stay in our residential inpatient facility, the sensible move is to transition to our outpatient treatment in Kentucky. You'd live elsewhere, getting back into your routine, while coming in for additional counseling and therapy sessions.
Sober Living Homes – Of course, going from rehab straight to your old life may very well be a problem. Perhaps the neighborhood you lived in was full of triggers or even the house or apartment or who you lived with could raise the likelihood of relapse. The point of treatment is certainly to equip you with the tools to handle those things but not necessarily immediately. That could get overwhelming and that's where sober living homes come in. They're yet another transitionary step in your recovery where you live in a place with other sober-minded people. The homes have strict rules and most often a requirement that you attend a support group of some kind but it's a great way to regain your independence at a pace that feels comfortable for you.
Luckily, we have a wealth of sober living homes in Kentucky, right here in our area.
Support Groups – These are incredibly powerful tools for sustaining sobriety. Support groups come in many varieties so finding the right one for you is just a matter of a little research. The most well-known are Alcoholics Anonymous and Narcotics Anonymous, with AA being the one that actually started the concept of the 12-step program. They have a more spiritual and religious leaning but there are others like SMART Recovery which is an attractive option for folks who want a group without it.
That aside, the real value is in the opportunities to create friendships with people who are on the same path as you as well as have another layer of accountability to help keep you on track.
Family & Continued Therapy – Simply continuing therapy is always beneficial. Family is a wonderful source of support and the more they know about addiction the better resource they can be. Consistently going to family therapy in Kentucky can help with long-term recovery.
Same-Day Admissions Available​
We Work with Most Major Insurance​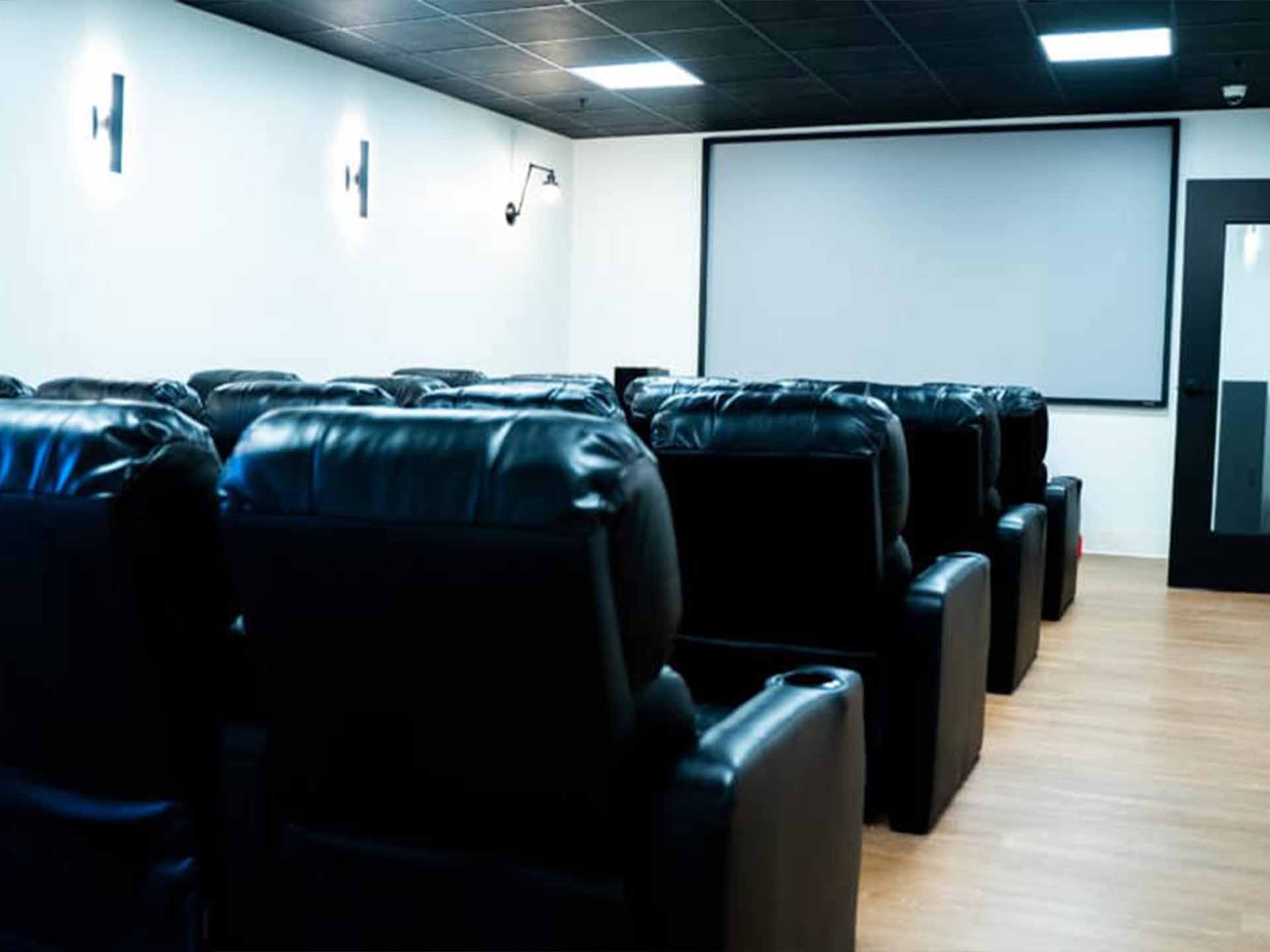 The Robert Alexander Center for Recovery is more than just your typical rehab. Find out more about how our drug rehab in KY can help.
Our brand new, state-of-the-art facility is located on 10 acres of land in Mount Washington. Explore our modern & luxurious rehab center in Kentucky now.
UNDERSTANDING AFTERCARE OPTIONS
The Benefits of Aftercare & Continued Treatment​
Given the sheer amount of options for aftercare and continuing treatment, you're right to assume that there are quite a few benefits to utilizing some of them:
Reduce the Likelihood of Relapse – Arguably the most important reason to get deeply involved with an aftercare program is that they're great tools for preventing relapse. Not only is the support part huge but on a simpler level, they occupy your time. If you're busy at a support group or in a sober living home and are making new connections with sober people, you naturally have less time to take substances let alone even think about them.
Accountability – It goes without saying that accountability is a valuable safeguard against relapse. While you're certainly accountable to yourself, having someone else to keep you track is grand. Someone you can call or text when the going gets tough helps immeasurably.
Surrounded by Those Who Understand You – Last but not least, just being in the company of those who have gone through the same thing as you is comforting. They understand addiction and detox and rehab and the rest because they've been there too.
We're Here to Help Kentucky Recover from Addiction.
AFTERCARE PLANNING AT THE ROBERT ALEXANDER CENTER
Aftercare Planning in Kentucky at Our Program​
There's a lot to take in there and some feelings of being overwhelmed by the sheer amount of choice are normal.
That's why we help plan aftercare services in Kentucky and of course, can advise if you intend to move elsewhere. Finding what works for you takes time and effort which is why we get started on it well before you finish rehab so by the time you reach that finish line, you're prepared to start the rest of your life right.
Insurance can help pay for rehab.
We Work with Most Major Insurance Providers
RECOVERY IS WAITING FOR YOU
Get Help at Our Premiere Inpatient Program in Kentucky
Nestled in northern Kentucky, just outside of the hustle, bustle, and clamor of Louisville, our inpatient program is catered specifically to what ails you. Remember, there's a difference between getting clean and staying clean, and at the Robert Alexander Center for Recovery, our goal is to build a solid foundation of sobriety and equip you with the tools to maintain it. Reach out to us to learn more details.
Ready to Escape Addiction for Good?
Let our drug and alcohol rehab center in Kentucky help you, or your loved one, today. Our dedicated admissions team is standing by 24/7, ready to help you find the solutions that work best for you.