90-Day Drug Treatment Programs
Are you or a loved one struggling with addiction? If you are seeking a comprehensive and individualized approach to overcoming addiction, the Robert Alexander Center's 90 Day Drug Rehab Programs may be the solution for you. Our programs are tailored to meet the unique needs and goals of each individual, providing a personalized path to recovery. With a team of experienced professionals, we offer a range of evidence-based therapies and holistic treatments to help you achieve lasting sobriety.
CONTINUED TREATMENT FOR SUBSTANCE ABUSE
Introduction to 90-Day Drug Rehab Programs ​
There is no denying that the first few months of your recovery will be some of the most challenging months for you. Recovery brings new struggles into your life, even if you have been sober in the past. You're a different person now, and as a result, your recovery will be as well.
If you are looking at different inpatient treatment programs, you will find that there are three standard options for rehab programs; 30-day, 60-day, and 90-day treatment programs. There are benefits to each program, which makes it important to talk to your treatment provider about what would be the best choice for you.
An inpatient rehab program in Kentucky will provide you with group therapy, individual therapy, relapse prevention skills, and planning for your discharge. This is similar to shorter rehab program stays; however, it will give you more time to address each. 
Individuals who have a history of mental health concerns such as trauma, depression, and anxiety can benefit from having this extra time in a rehab program to prepare themselves for struggles that may come up during their recovery. You may start using medications to help manage your mental health symptoms, so longer treatment times allow your doctor to tweak your prescription to find the best treatment for you.
We believe everyone has the ability to recover from addiction.
Our drug and alcohol rehab in KY is on a mission to truly make a lasting impact on those affected by the disease of addiction in Kentucky, and beyond.
I HIGHLY recommend allowing RAC to provide the care and tools for your lifelong sobriety. I love every individual there for giving me a new lease on life!
I had a very nice time. Community and staff are fantastic, beyond what was expected. I had lots of eye opening talks, learned recovery strategies, and had lots of fun with other people just like me. I am excited to move forward to another one of their programs!
I absolutely LOVED RAC, and all of the staff. I was absolutely terrified to go to rehab. But it has been such a warm and welcoming experience. Starting with my detox, all of the staff and nurses made sure of it my needs were met. The ARPN has been a God send. She makes sure you're comfortable. I would recommend RAC to anyone who is ready to get the help they so much deserve.
The Robert Alexander center is wonderful place to recover from drugs and alcohol the detox portion of my recovery here was amazing I felt comfortable at all times. When I moved over to the residential side the group therapy and the individual therapy both did wonders for my self confidence and self worth. This place is a 10 out of 10 for anyone wanting to recover from drugs
My name is Jeff upon coming here you will feel anxious and worried about where you're going and what you're getting into. However you will be more than pleasantly surprised because the staff and other residence are great, the education you will get is outstanding and helpful. Just absorb it all and you will be better. Do not ama after a few days because it's not your thing because it's not your thing, it will become your thing if you let it. Good luck.
We provide evidence-based treatment at our drug & alcohol rehab center in Kentucky.
Here at The Robert Alexander Center for Recovery, we offer safe & effective medical detoxification services.
The residential inpatient program at RAC was designed to treat each client's unique needs when dealing with addiction.​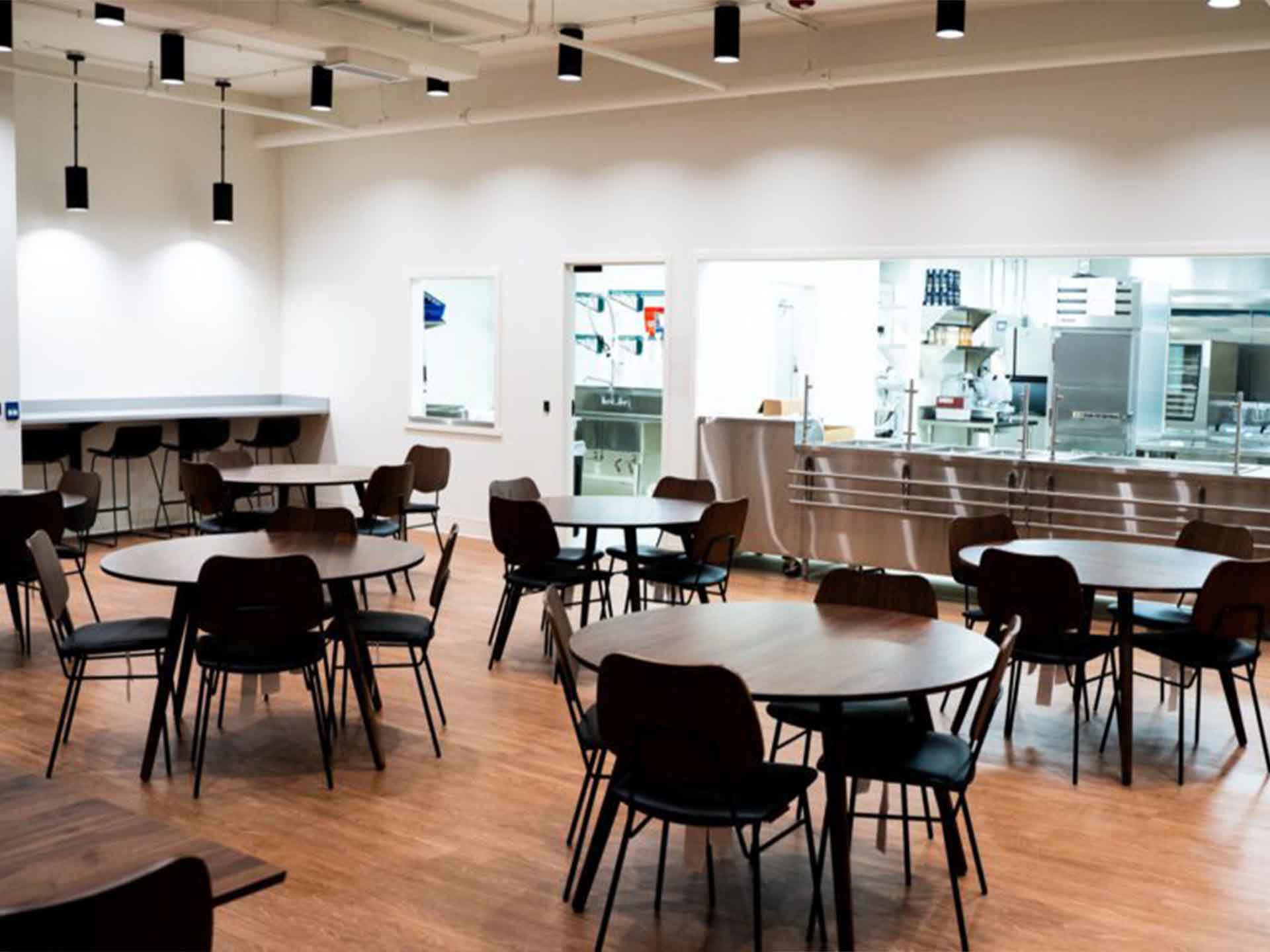 From planning outpatient treatment to sober living, RAC offers clients the tools needed for long-term success in recovery.​
UNDERSTANDING OUTPATIENT TREATMENT
Why Choose a 90-Day Drug Program?
There are many benefits that you can get from a 90-day program at our drug rehab in Kentucky. The use of alcohol and drugs has a significant impact on our brains, specifically our dopamine and serotonin levels. Allowing your brain three months can give it time to start returning to its typical level of functioning.
As with anything new, the beginning of recovery can have unexpected and unpredictable challenges. One of the more unpredictable challenges that you may experience is cravings and triggers. While some external triggers can be avoided, internal triggers are different stories. We cannot stop ourselves from feeling our negative and uncomfortable emotions; we can only learn to cope with them differently. They are a natural part of life and will continue to come and go throughout your recovery.
Another challenge in early recovery would be addressing negative automatic thoughts. This can include thoughts about yourself, your situation, or ideas about drinking and using. Automatic thoughts occur without much thought to them and tend to become more consistent over time. If you were having negative thoughts while in active addiction, it is likely that these thoughts will continue in early recovery. 
While you are in treatment, we can work on addressing these thoughts. We start by looking at the events that trigger the negative thought and then work on challenging the thought. The purpose behind this is that we know that our thoughts lead to our emotions and behavior. If we are able to change our negative thinking patterns to healthier thinking, we can see positive changes in our feelings and behavior. Being in treatment for a 90-day drug and alcohol gives you three months to work on challenging these thoughts and start to see the positive changes that come from doing so. 
Take a moment to think about what your days looked like when you were in active addiction. What did you do, who did you see, what did you think about? The common answer to those questions ties back to drugs or alcohol. This means that there is about to be a significant shift in your routines. 
Finding a new routine can be challenging! Work or school can help fill up part of your day, but what about the rest? Do you have any special interests or hobbies that you can take part in? 
Think of it as an adventure and 90-day inpatient rehab programs give you free time to help sort this out. Your rehab facility may have sporting equipment, a gym, or creative art options you can try. If you have had an interest in something in the past but never had time to try it, try it in rehab! Use this time to find something you enjoy that you can continue at home. 
Same-Day Admissions Available​
We Work with Most Major Insurance​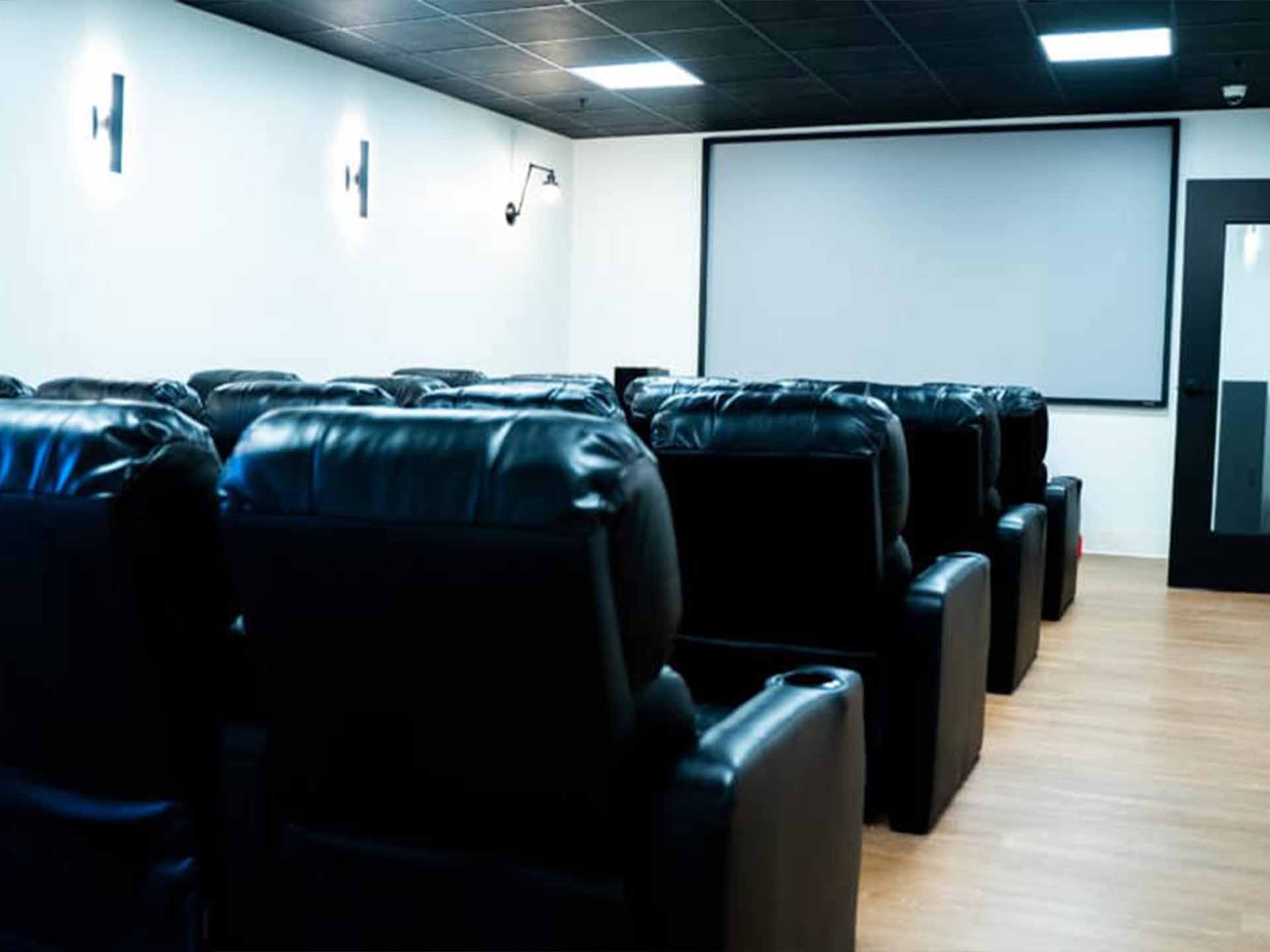 The Robert Alexander Center for Recovery is more than just your typical rehab. Find out more about how our drug rehab in KY can help.
Our brand new, state-of-the-art facility is located on 10 acres of land in Mount Washington. Explore our modern & luxurious rehab center in Kentucky now.
EXPERT ADDICTION TREATMENT IN KENTUCKY
How to Find a 90-Day Rehab Program Near You​
You may be thinking, there are a few 90-day rehab programs near me; how do I choose? Since you have options, you have the luxury of being selective with your addiction treatment. 
You may need to go through a medical detox program before attending any inpatient rehab program. Detoxing allows you to focus on your treatment and not your discomfort from detoxing or withdrawing. 
A common concern that folks have before attending treatment is the cost. Inpatient rehab programs do have varying lengths, so we recommend contacting your insurance provider about your specific policy so you can have a better understanding of what your out-of-pocket cost may look like. 
You will want to choose a program that has a diverse and experienced staff. Using evidence-based practices is an example of quality programming.
Since you will be staying at the treatment facility for the duration of your treatment, you can look at the level of comfort they offer. This could be in their living areas, group rooms, and personal spaces. Do they offer amenities that you would be interested in? Being in a comfortable environment allows you to focus on your treatment.
Insurance can help pay for rehab.
We Work with Most Major Insurance Providers
We're Here to Help Kentucky Recover from Addiction.
RECOVERY IS WAITING FOR YOU
RAC's 90-Day Drug Rehab Programs ​
The Robert Alexander Center for Recovery offers a 90-day inpatient rehab program in northern Kentucky. We offer comfortable living arrangements in our state-of-the-art facility that we know you will be impressed with. Since you will be with us for three months, we recognize the importance of your comfort.
Our staff is able to work with you regarding specific specialized concerns you may have. They are experienced in treating co-occurring mental health conditions that we see among individuals who struggle with addiction. We are an LGBTQ+ friendly community and pride ourselves on our compassion and kindness.
We offer an Intensive Outpatient Program (IOP), outpatient treatment programs, and an aftercare program which can all be used after your 90-day rehab program. Outpatient programming would include group and individual therapy, and we would work with you to try and accommodate your schedule.
Aftercare programming is an additional option that many find to be helpful in their first year of recovery. Inpatient rehab programs offer aftercare to give you the opportunity to stay connected with the facility and remain in group therapy. This program is excellent for individuals who have a solid foundation for their recovery and would like to have additional support during their first year of recovery. Life has unexpected challenges and triumphs, and aftercare is here to support you through both.
Our family program is also worth mentioning. We recognize that your loved ones are often impacted by your addiction and would benefit from some support as well. By understanding the disease concept of addiction, they can begin to understand what they experienced and saw during their active addiction. We would talk about how they can best support you in your recovery and discuss what moving forward can look like for everyone involved. By utilizing our family program, you're giving your loved one space to heal with you. Learning to navigate moving forward can be tricky; we would love to help guide you through this process.
If you are worried about yourself, or someone you love, we invite you to call us at (844) 328-8406 to talk about the different treatment options we have at the Robert Alexander Center for Recovery. We would be happy to answer any questions you may have about our programs and see where we can help you.
Ready to Escape Addiction for Good?
Let our drug and alcohol rehab center in Kentucky help you, or your loved one, today. Our dedicated admissions team is standing by 24/7, ready to help you find the solutions that work best for you.