Corbin, KY Drug Rehab Center
Our drug abuse treatment center in Kentucky is dedicated to providing evidence-based, high-quality addiction treatment for Kentucky residents and beyond.
Understanding Substance Abuse
Addiction in Corbin, Kentucky
Kentucky's drug problem is becoming desperate. According to recently released data, 2020 impacted Kentucky's addiction treatment supports and addicts more than other states. 12-month data released by the CDC indicates that Kentucky has experienced a 50% increase in drug overdoses between September 2019 and 2020.
In previous years, Kentucky has always ranked high on reports from the CDC. In fact, in 2019 the state ranked 7th in the country for overdose rates per 100,000 people. At 32.5/100,000, Kentucky fell behind large states with major urban centers. 
Overdoses topped 1,300 in 2019 and over 4,700 alcohol-related collisions occurred killing an additional 140 people. 
Kentucky's problem is also Corbin's problem. Tucked between three counties, Knox, Laurel, and Whitley, the city of Corbin is a hotspot for drug trafficking: specifically, methamphetamines and fentanyl. 
From 2015-2019, there were approximately 160 overdose-related deaths in the Corbin area, including Knox, Laurel, and Whitley counties. In these combined counties, there were over 2,000 drug/narcotics offenses in a year's time. That is 5.5 drug or narcotics offenses every day and nearly double the larceny/theft offenses filed for the year.
Corbin falls between two top 15 counties in Kentucky identified on the Opioids and Health Indicators Dashboard by amfAR, an organization that monitors Aids and HIV trends in the country. Both Knox and Whitely counties are listed as vulnerable counties for HIV and Hepatitis C outbreaks based on syringe usage for drug injection.
Corbin, located in the center of these flashpoint problem areas, indicates that the drug problem here deals with both drug trafficking and drug use. 
Local health officials in Corbin have been granted a million dollars to support addiction treatment and neonatal care for infants born addicted to narcotics. And in 2019, Kentucky Agency for Substance Abuse Policy was awarded their full 63,000 annual amount to use toward education.
Additionally, addiction support is available in Kentucky. Listed at the top of the 50 states, Kentucky has more addiction treatment centers per 100,00 people than any other state. 
But residents of Corbin need to choose wisely when it comes to selecting the rehab facility that supports their needs.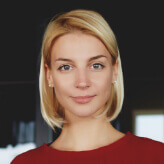 "The team at the Robert Alexander Center helped my son after numerous attempts at recovery. Thanks to their program, our son is coming up on 1 year of sobriety"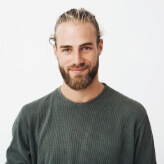 "I am forever grateful to the Robert Alexander Center for Recovery for giving me the opportunity to learn how to recover. My life today is beyond my wildest dreams."
We provide evidence-based treatment for addiction at our drug rehab center in KY.
Here at The Robert Alexander Center for Recovery, we offer safe & effective medical detoxification services.
The residential inpatient program at RAC was designed to treat each client's unique needs when dealing with addiction.
From planning outpatient treatment to sober living, RAC offers clients the tools needed for long-term success in recovery.
Find Treatment That is best for you
What to Look For in Addiction Treatment Centers in Corbin, KY
The decision to get help with addiction at an addiction treatment center in Corbin, KY is one of the biggest, most challenging, and best decisions that a person can make. By choosing your physical and mental health, you are making the first step towards recovery. To support your journey, look for a drug treatment center that has everything you need to be successful. If you are just starting your search or you're trying again, it is important to consider the following factors: type of treatment, style/length of treatment, specialization, location and price, and amenities.
Determining the correct rehab treatment center in Corbin, KY depends on the type of treatment you are looking for. Each drug rehab center will focus on a different addiction specialization. It is possible for treatment centers to successfully treat more than one type of addiction, but they should have dedicated staff to support the different transitions. Alcohol and drug detox are different and require different things from the start. Select a facility that caters to the type of treatment you require. It is possible to find treatment centers that service both drugs and alcohol. Additionally, there will be dual-diagnosis treatment centers and treatment centers that focus on specific drugs like heroin, cocaine, or methamphetamines. 
When searching for alcohol and drug treatment centers in Corbin, Kentucky you need to be aware of the length of stay and the type of care available. Length of stay varies by treatment need. Treatment lengths vary by the style of treatment you are searching for. The style of treatment depends on your personal needs. Between detox, inpatient care, outpatient care, and aftercare, a client may need different times for different addictions. Typically, treatment lasts 30, 60, or 90 days. Detox and inpatient care, or intensive outpatient care is dependent on many factors.
When it comes to specializations in a drug treatment facility, it is important to remember that each facility will offer various therapy and treatment options. Some clients might require medical detox, while others are looking for religious therapies. Treatment specializations vary from traditional evidence-based therapies to alternative creative arts and movement therapies. A holistic facility will offer a combination of both in addition to individual, group, and family therapies.
Location and price are often the biggest factors that impact treatment. Some clients require outpatient care to continue working or managing other specific needs, while some clients can select inpatient care. This will impact the location and price of the treatment facility. One school of thought is that you should go to inpatient rehab as far away as you can afford. This gives you a separation from the toxic environment that instigated the addiction. However, the reverse is often considered as well. Close locations allow clients to overcome the toxicity in their home environment. Price should be based on insurance and private payment options.
Finally, you should consider the amenities that the rehab facilities in Corbin, KY can offer. Inpatient rooms range from hospital rooms to boutique spa-like environments, and it is important to choose the facility that will meet your needs. 
Finding a facility that meets all the specifications you're looking for might be difficult, but we have the perfect option.
Based on these factors, we have established a drug addiction treatment center in the Corbin, KY area that meets every standard.
Same-Day Admissions Available
We Work with Most Major Insurance
The Treatment You Deserve
Based outside Louisville, Kentucky, the Robert Alexander Center for Recovery (RAC), is a premier alcohol and drug addiction treatment center. Located two and a half hours northwest of Corbin, our state-of-the-art treatment facility supports our clients with individualized treatment plans in a spa-like environment. 
Addiction is a misunderstood and mistreated mental health disorder that isolates and endangers the livelihoods and lives of its victims. Here at RAC, we work tirelessly to support each client through recovery and the development of positive coping skills and through self-forgiveness.
Our clinicians and staff believe that each client is a unique individual experiencing some of the most difficult traumas a human can experience. Because of this belief, we focus on compassionate care through the addiction treatment and rehabilitation process.
Our rehab treatment center near Corbin, has medical detox, inpatient, outpatient, and partial-day treatment programs. We work to determine your specific needs and develop individualized treatment experiences to support your mind, body, and spirit in the transition to a sober lifestyle.
Our LGBTQ+ friendly facility offers evidence-based, alternative, and movement therapies. Our clients seek help from us for alcohol and drug addiction, dual-diagnosis with a co-morbid mental health disorder, medication management, and PTSD/trauma therapy. Through every step of the rehabilitation process, our committed staff is here to support you.
Our evidence-based treatments include Cognitive Behavioral Therapy, 12-step programs, and trauma/PTSD therapy. By combining the traditional therapies with alternative therapies like art, music, and massage therapy, we believe our clients are better able to heal their mind, body, and spirit. 
We boast large rooms and bathrooms, chef-made meals, and other spa-like amenities to decrease stress and improve quality of living while at our facility.
Most major insurances are accepted, and we offer multiple private payment options, so there is never a worry about how you will fund your treatment.
At RAC, we work to treat the root causes of addiction and support our clients through the transition to a sober lifestyle.
Available 24-hours a day, our experienced and compassionate staff are ready to help you take the first step in treating your alcohol or drug addiction. 
Insurance can help pay for rehab.
We Work with Most Major Insurance Providers
What to Expect at the Robert Alexander Center
Our Drug Treatment Center Near Corbin, KY
From detox through aftercare, our compassionate staff will assist you in developing healthy coping mechanisms and a support system through our multiple therapy types.
 With our holistic treatment methods, clients can access evidence-based therapies with art and music therapy. Massage therapy and chiropractic care offer healing to the body as well as the mind.
Individual, group, and family therapy are available at RAC. By supporting our clients in the development of a support system for aftercare, we work with each person to develop the necessary skills to be successful outside of rehab and trust themselves again.
By doing the hard work at RAC, you can achieve sobriety.
Call: 1-502-443-9950
Ready to Escape Addiction for Good?
Let our drug abuse treatment centers in Kentucky help you, or your loved one, today. Our dedicated admissions team is standing by 24/7 ready to help you find the solutions that work best for you.