Cincinnati, OH Drug Rehab​
The Robert Alexander Center offers a beacon of hope for those struggling with addiction in Cincinnati, OH. With our experienced staff and evidence-based treatment programs, we provide a safe and supportive environment for individuals to begin their journey towards recovery. Our holistic approach focuses on both the physical and mental aspects of addiction, addressing each person's unique needs and underlying issues. We understand that addiction is a complex and challenging disease, but we believe that with the right tools and support, anyone can achieve long-term sobriety.
UNDERSTANDING SUBSTANCE ABUSE
Addiction Treatment In Cincinnati, Ohio ​
Nearly 5,000 people died of an overdose in Ohio in 2020. That is an increase of 1,000 people over the previous year. In 81% of those 5,000 deaths (4,050) fentanyl was a factor.
In May 2020, two months into the COVID-19 pandemic, Ohio saw the highest monthly overdose rate ever recorded in the state's history, 557 deaths. That equates to nearly 18 overdose deaths per day in the month of May.
According to the 2020 DEA National Drug Threat Assessment, Ohio is ranked as a top state in several categories. Ohio is top five for heroin and fentanyl reports and the top three for bulk cash seizures (cartel money = $52,861,197), cocaine overdose deaths (1,105), and grow-house seizures (477).
WalletHub.com's annual Drug Use by State 2020 assessment indicates that Ohio ranks fifth in the United States for overdose-related deaths. Ohio has seen consistent yearly statistically significant increases in overdose deaths since 2015. 
Just under one-tenth of the state's total overdose deaths in 2020 come out of Hamilton County, Ohio. 432 individuals lost their lives in the greater Cincinnati area. Yet, this number is an eighth of the number of Naloxone administrations by EMS in the same location.
Cincinnati's drug issue is taking lives. 
33,695 drug arrests and 12,317 DUI arrests were made in the state of Ohio last year. Comparably, 16,595 children were identified by Policy Matters Ohio as being removed from their homes and placed in a sober kinship or family foster care situation.
Substance abuse is devastating Cincinnati, Ohio, but there are efficient ways to overcome addiction and regain your life back.
Federal, state, and local resources have been reallocated for education and treatment in Cincinnati. Through outreach programs like Urban Minority Alcoholism and Drug Abuse Outreach Program, government funds are being funneled back into the community to support minorities who are over-arrested and under-rehabilitated.
Addiction treatment in the Cincinnati area is available for those who need it. Ranking in the top 15 states in the country, Ohio has more rehabilitation programs per 100,000 people than most other states according to WalletHub.com's annual report.
For the reported 700,000 people addicted to substances in Cincinnati, Ohio, looking for help might seem overwhelming, but there is treatment available near you.
We believe everyone has the ability to recover from addiction.
Our drug and alcohol rehab in KY is on a mission to truly make a lasting impact on those affected by the disease of addiction in Kentucky, and beyond.
I HIGHLY recommend allowing RAC to provide the care and tools for your lifelong sobriety. I love every individual there for giving me a new lease on life!
I had a very nice time. Community and staff are fantastic, beyond what was expected. I had lots of eye opening talks, learned recovery strategies, and had lots of fun with other people just like me. I am excited to move forward to another one of their programs!
I absolutely LOVED RAC, and all of the staff. I was absolutely terrified to go to rehab. But it has been such a warm and welcoming experience. Starting with my detox, all of the staff and nurses made sure of it my needs were met. The ARPN has been a God send. She makes sure you're comfortable. I would recommend RAC to anyone who is ready to get the help they so much deserve.
The Robert Alexander center is wonderful place to recover from drugs and alcohol the detox portion of my recovery here was amazing I felt comfortable at all times. When I moved over to the residential side the group therapy and the individual therapy both did wonders for my self confidence and self worth. This place is a 10 out of 10 for anyone wanting to recover from drugs
My name is Jeff upon coming here you will feel anxious and worried about where you're going and what you're getting into. However you will be more than pleasantly surprised because the staff and other residence are great, the education you will get is outstanding and helpful. Just absorb it all and you will be better. Do not ama after a few days because it's not your thing because it's not your thing, it will become your thing if you let it. Good luck.
We provide evidence-based treatment at our drug & alcohol rehab center in Kentucky.
Here at The Robert Alexander Center for Recovery, we offer safe & effective medical detoxification services.
The residential inpatient program at RAC was designed to treat each client's unique needs when dealing with addiction.​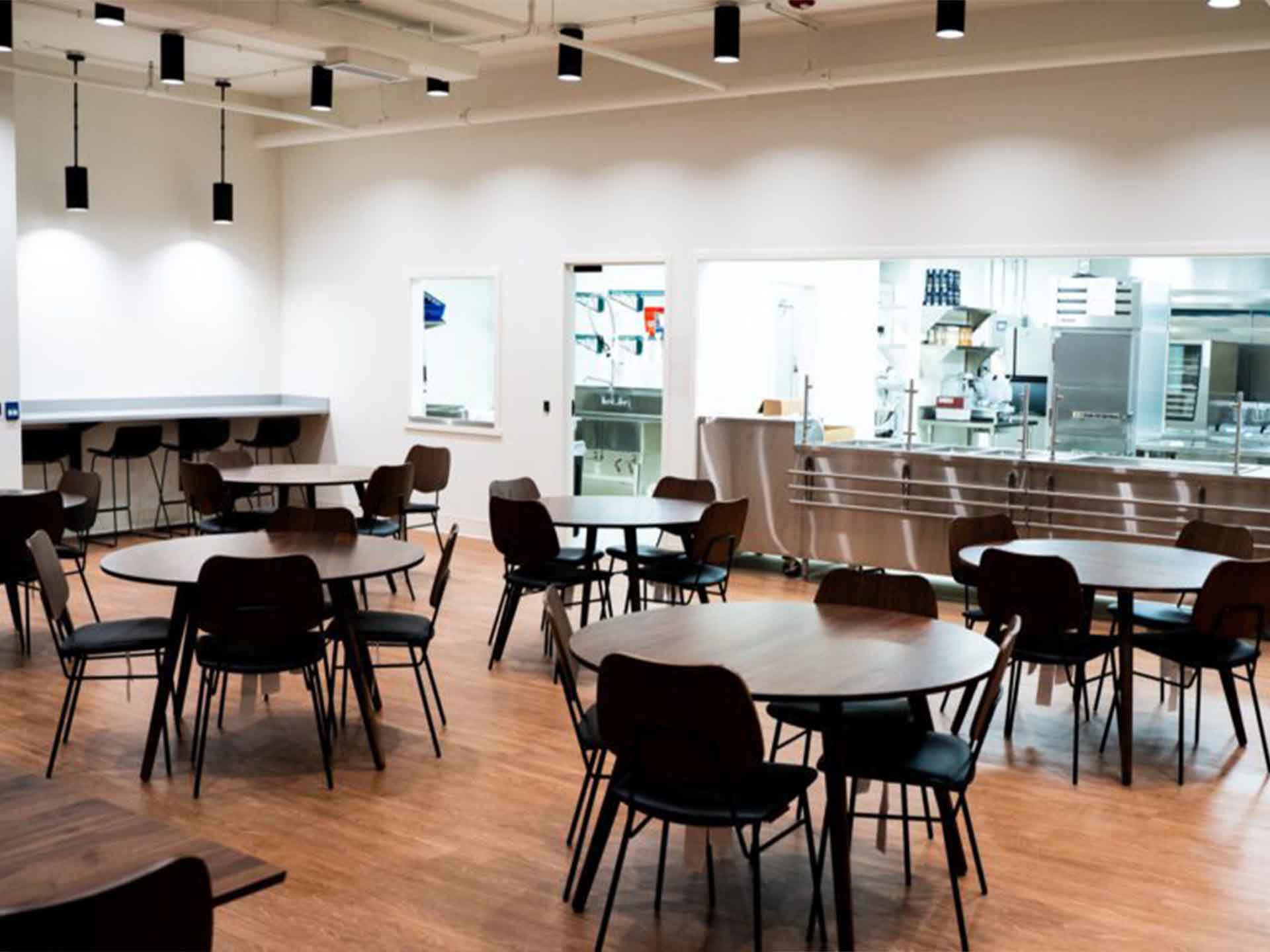 From planning outpatient treatment to sober living, RAC offers clients the tools needed for long-term success in recovery.​
HOW TO KNOW SOMEONE IS ADDICTED
What to Look For in Addiction Treatment Centers in Cincinnati, OH ​
Addiction treatment centers in Cincinnati, Ohio are not all made the same. Various criteria make some drug rehabs better than others. Those criteria include the type of treatment, program, location, price, and amenities. These factors are crucial in determining the correct facility for you or a loved one because it could mean the difference between relapse and recovery.
When searching for drug rehabs in the Cincinnati, OH area, you will need to consider the type of treatment available, and this means several different things. The first thing you should search for is a rehab facility that treats the type of addiction you are struggling with. Addiction is a unique disease that impacts each individual differently. Therefore, different substances require different standards of care. Make sure the facility you select caters to your specific type of addiction.
The next thing you should look for when considering drug and alcohol rehab in Cincinnati Ohio is the programs available to you. Standard facilities will offer inpatient and outpatient care, but leading facilities will offer detox, intensive outpatient options, aftercare, relapse programs, and everything from intake to the successful conclusion of treatment. Leading facilities will offer more options in terms of treatments as well; extending beyond evidence-based therapies and into alternative and creative arts therapies to treat the whole person.
Location is a tricky criterion to determine. Two schools of thought differ dramatically in the best way to receive treatment. The first method includes going as far away as you can afford for treatment. Studies show that when clients are removed from the toxic environment they were in, had higher success rates. The second method includes going to rehab in a local setting, so the client is familiar with the environment and able to battle the toxicity from the start. Studies on this method also show resilience in clients and an ability to handle more stressful situations. Neither option is better than the other and both offer great options for recovery.
Price is important when it comes to selecting a treatment center in Cincinnati. The saying, "You get what you pay for" is very real in this situation. Select a location that has multiple private payment options and accepts major insurance or is government-funded. While government-funded non-profit treatment centers seem like a great option, there is often a waiting list. Private rehabilitation facilities that accept insurance and/or private payment options will offer more variety and more therapy options.
Lastly, select a facility that has great amenities. Inpatient rehab lengths vary based on the treatment needed upon arrival. Detox can take a number of days prior to inpatient therapy starting. Typically, programs last somewhere between 30 and 90 days, so you have the potential of staying at a facility for approximately three months. During this time of recovery, you want to be comfortable and feel relaxed while managing addiction treatment and the recovery process. Look for customizable amenities. Top facilities will offer things like recreation areas, kitchens, spas, and/or gyms. These amenities will help to facilitate holistic healing of the mind, body, and spirit.
There is a treatment facility in Kentucky near Cincinnati that meets all of these high-quality standards.
We're Here to Help Kentucky Recover from Addiction.
THE TREATMENT YOU DESERVE
Located two hours southwest of Cincinnati, just outside Louisville, Kentucky, our premier facility is ready to support you through the recovery process. At the Robert Alexander Center for Recovery (RAC) we meet our clients where they are. Starting with an initial evaluation, our state-of-the-art medical detox is the first step to recovery. We support our clients through every step of addiction treatment. 
Specializing in alcohol and drug rehabilitation, our experienced and compassionate doctors know that addiction is an intensive and intrusive mental health illness that is often misunderstood. We challenge the stigma of addiction every day with our traditional and alternative therapies. By breaking the relapse cycle of addiction, we can support you by taking back your life. 
Crucial to the recovery process is treating the root causes of addiction. At RAC, we create unique and individualized treatment plans to meet the needs of our clients. They can access our recovery programs through inpatient, intensive outpatient, detox, aftercare, and family therapy options. 
In our fully inclusive LGBTQ+ friendly community, we support our clients in building a solid foundation for sobriety. Through our combination of traditional evidence-based treatment programs and alternative creative art and music therapies, we strive to treat the mind and the body. We support and strengthen the mental health of our clients through a 12-step program, psychological testing, medical detoxification, and an aftercare program. 
We feel that holistic healing can only occur in an environment where our clients focus on relaxation and healing. Our spa-like amenities include gendered housing with spacious rooms and bathrooms so our clients can reflect and enjoy their own space. We have an in-house kitchen with chef-made meals that cater to the specific dietary and nutritional needs of our clients. Our beautifully modern facility offers an onsite spa with massage therapy and chiropractic care, as well as free spaces for community building. Located outside the city, our facility is surrounded by green offering a relaxing atmosphere for healing. Sobriety is a choice you can make today at the Robert Alexander Center.
We provide evidence-based treatment at our drug & alcohol rehab center in Kentucky.
Here at The Robert Alexander Center for Recovery, we offer safe & effective medical detoxification services.
The residential inpatient program at RAC was designed to treat each client's unique needs when dealing with addiction.​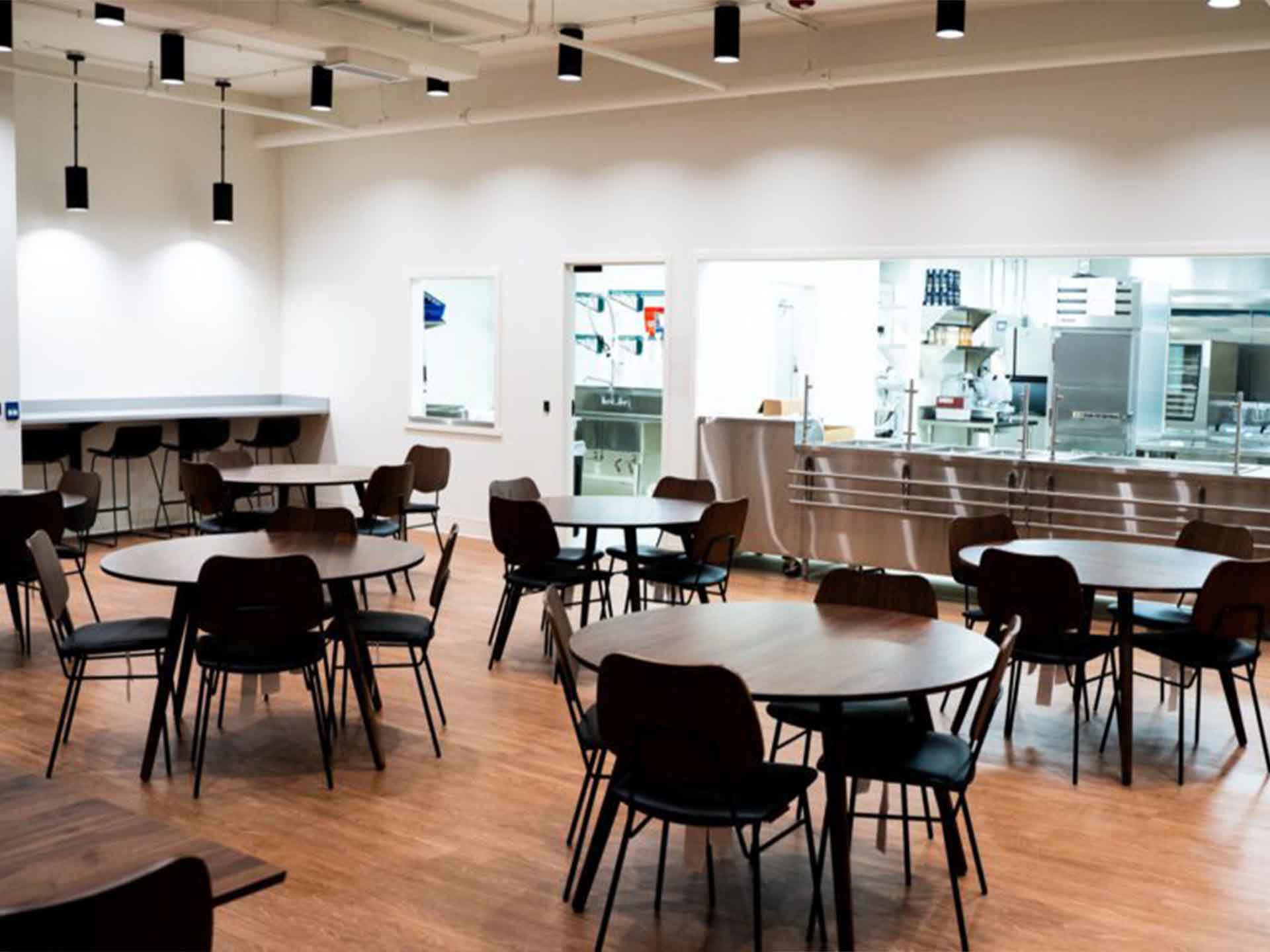 From planning outpatient treatment to sober living, RAC offers clients the tools needed for long-term success in recovery.​
WHAT TO EXPECT AT THE ROBERT ALEXANDER CENTER
Our Drug & Alcohol Rehab in Cincinnati​
Our empathetic and compassionate staff, here at RAC, are ready to support you 24/7. We know that addiction can be an isolating and debilitating disease and we are ready to support you through every step of your journey. Our doctors and staff have over 20 years of experience treating clients with alcohol and drug addiction. 
We treat each client like the individual they are. Through personalized treatment programs, we treat our clients with traditional evidence-based therapies and alternative creative arts therapies in a spa-like environment. By creating a nurturing environment, we offer holistic healing for the mind, body, and spirit.
With compassionate care for each client, we help develop appropriate and healthy coping strategies. Through our various therapy options, we open up our clients to building a sober support system as they battle the traumas of addiction together. 
Our expert addiction treatment center in Mt. Washington, Kentucky can meet your needs. Choose sobriety with the Robert Alexander Center.
Ready to Escape Addiction for Good?
Let our drug and alcohol rehab center in Kentucky help you, or your loved one, today. Our dedicated admissions team is standing by 24/7, ready to help you find the solutions that work best for you.