Outpatient Drug & Alcohol Rehab
The Robert Alexander Center for Recovery is dedicated to providing evidence-based, high-quality rehab for residents in Kentucky, and beyond.
Providing You with a Strong Foundation
Outpatient programs in Kentucky are here to help you every step of the way!
Drug and substance abuse can have an adverse effect on an addict's life, impacting every area from your work and health to your family and other interpersonal relationships.
You may not realize how serious your addiction is until you try to quit and find yourself unable to do so. Alternatively, your wakeup call might come when your family stages an intervention or you're given a warning or get fired from work. Your moment of realization might also come when you realize you think that the drug is slowly taking over your life and you prioritize it over doing things you once enjoyed.
Thankfully, there are various drug addiction treatment centers available in Kentucky to provide recovery assistance. These treatment centers specialize in handling different levels of addiction. There isn't a blanket approach to addiction treatment because people react differently to drugs, even if they're using the same one.
Once you've come to terms with your drug use, the next step is to find a drug treatment program that suits your individual needs and goals. As you research your options, outpatient drug rehabs in Kentucky are some of those you're sure to encounter.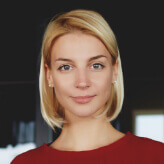 "The team at the Robert Alexander Center helped my son after numerous attempts at recovery. Thanks to their program, our son is coming up on 1 year of sobriety"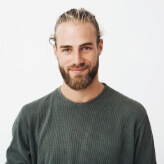 "I am forever grateful to the Robert Alexander Center for Recovery for giving me the opportunity to learn how to recover. My life today is beyond my wildest dreams."
We provide evidence-based treatment for addiction.
Here at The Robert Alexander Center for Recovery, we offer safe & effective medical detoxification services.
The residential inpatient program at RAC was designed to treat each client's unique needs when dealing with addiction.
From planning outpatient treatment to sober living, RAC offers clients the tools needed for long-term success in recovery.
How Outpatient Treatment Works
What is Outpatient Drug Treatment?
Frequently, those in need of drug or alcohol treatment fail to receive appropriate care due to the commitments and responsibilities they have to meet on a daily basis. Maybe they can't take time away from their families, work or school for a period of time. The best option for such individuals is outpatient drug rehab.
A Kentucky outpatient rehab gives you the chance to attend treatment several days a week but still live at home. This way, your daily life isn't disrupted.  You just have to check in to the treatment specialists at the rehab center regularly to receive counseling and/or medication. Depending on your treatment plan, you might have to attend therapy sessions for several hours on certain days of the week. These are then gradually reduced as long as you progress well through your recovery.
While outpatient treatment programs offer the same level of intensive care as inpatient programs in Kentucky, they are less costly and don't require you to reside at a drug treatment facility.
Same-Day Admissions Available
We Work with Most Major Insurance
Is outpatient treatment right for me?
Who Should Choose an Outpatient Rehab in Kentucky?
Not everyone with a drug problem can benefit from the services offered at an outpatient treatment program. This type of drug rehab program is the best option if you:
Have a mild to moderate addiction

. People with serious addiction benefit more from residential or inpatient programs where there is more supervision.

Have no significant withdrawal symptoms. Detox cleanses the body of drugs and it can be a potentially dangerous procedure. The withdrawal symptoms that arise could be life-threatening so supervised medical detox in Kentucky is best done under medical supervision.
Have a supportive environment at home within the family and community

. Patients undergoing outpatient treatment have a better chance of maintaining sobriety if they have a loving and supportive family at home. Toxic or abusive home situations or an environment with too many stressors can lead them back to drug abuse.

Need the flexibility to keep attending to your various commitments

. This program is ideal if you can't leave work, school or family obligations.

Are committed to sticking with the treatment schedule

. You'll have to find your own way to commute to and from the treatment center for all the treatment sessions. It takes dedication and a high level of commitment to attend therapy without fail.

Haven't had several relapses and defaults at recovery

. If you have had numerous failed attempts at getting sober and staying clean, perhaps you should look into a residential treatment program. Those provide more intense supervision and monitoring then later you can make your way to outpatient care once you have stabilized.
Insurance can help pay for rehab.
We Work with Most Major Insurance Providers
Outpatient Treatment at RAC
Kentucky Outpatient Rehab Services
The services offered at outpatient drug treatment programs in Kentucky vary from one rehab center to another. The most common include:
Medically-assisted treatment.

Depending on their addiction, patients can sometimes get medicine prescriptions to aid in their recovery from substance abuse. These have to be approved and given under medical supervision at the treatment center.

Group counseling.

This is a popular and effective component of outpatient treatment and is often paired with a 12-step program. During these sessions, you get to meet other people who are recovering from a drug habit, share experiences as well as learn and try out new behaviors in a safe environment.

Cognitive behavioral therapy (CBT).

This mode of treatment focuses on helping patients identify negative patterns of thought and behavior that lead to drug abuse. They then get to learn how to change these and replace them with more positive ones that aid them in maintaining sobriety.

Individual counseling.

These sessions are effective in helping clients explore their substance use, what led to it as well as the triggers and stressors to avoid. The patient and the therapist can also come up with specific goals that will mark the patient's progress towards treatment.

Relapse prevention.

A large number of people in drug rehab relapse at some point. That is why it's crucial to help them understand the relapse process. This includes the warning signs to look for and the triggers that might set off relapse. It also involves coming up with a strategy to handle everyday situations or high-risk ones that patients might face putting them at risk of relapsing.
Trusted Outpatient Treatment in Kentucky
Get the Help You Need, When You Need It
It is difficult to fight off a drug or substance abuse problem on your own. That is why we, at the Robert Alexander Center for Recovery in Kentucky, provide a fully-qualified and licensed staff with years of experience in drug treatment. You'll be in good hands when you join our outpatient rehab in Kentucky.
While the Robert Alexander Center does not offer an outpatient program, we can help match you with the best center to fit your needs. We have sister programs in many rehab centers in Kentucky so no matter what issues you may face, we can help you find treatment.
We are dedicated to ensuring all our clients receive the help they need to get their lives back on track. So don't hesitate to contact us on (502) 443-9950. We are available 24 hours a day.
Ready to Escape Addiction for Good?
Let the Robert Alexander Center for Recovery help you, or your loved one, today. Our dedicated admissions team is standing by 24/7 ready to help you find the solutions that work best for you.